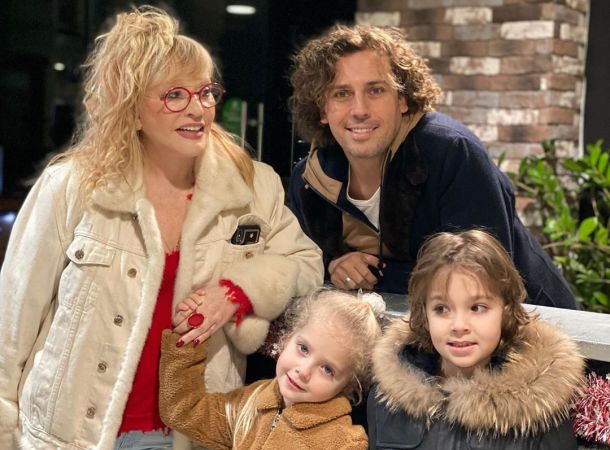 In the midst of quarantine, the bulk of celebrities were left without work, seeding at home. However, the domestic stage diva Alla Pugacheva and her husband, host and humorist Maxim Galkin, seem not at all upset because of the introduced regime, during which they devote all their time to the children of Lisa and Harry. For example, recently, an artist showed funny games with heirs.
It is worth considering that star spouses are trying to develop children in all directions, including physical and mental stress in daily activities. Some time ago, Alla Pugacheva showed how Harry is learning a foreign language online with a teacher, while simultaneously lighting up his daughter's room.
The prima donna and the leader also try to instill in the heirs love and pride in their homeland, telling the story of a heroic victory over fascism. This year, Lisa and Harry solemnly congratulated the Russians on May 9, expressively reading a military verse.
Now Maxim Galkin demonstrates the mobile entertainment of his brother and sister who played football in the castle. Unable to go to another place, the children breathe fresh air in the yard. Apparently, the servants also took part in the fun, whose feet flashed every now and then on the video in the Stories on Instagram.
Article Categories:
Show Business