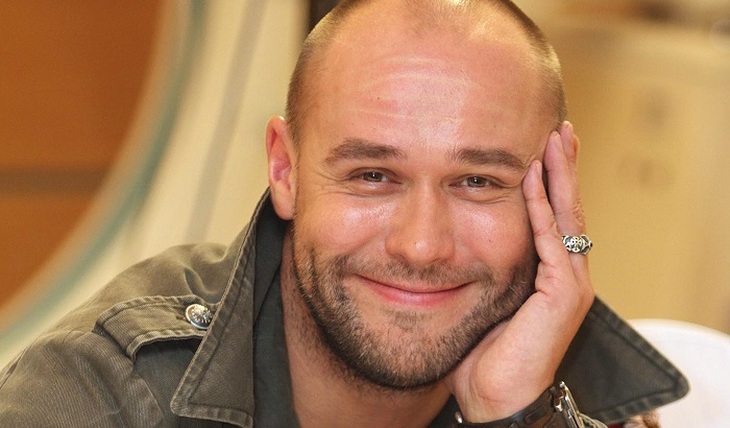 The country fell in love with him after "Capercaillie". "Sklifosofsky" made Averin a real star.
Now Channel One and specifically the Three Chords program cannot do without his smile. Well, on November 26, the people's favorite turns 45. How not to congratulate?
– Maxim, have you already decided how you will celebrate the anniversary?
– As always, first of all, theater, performance, and then – sabantuy with friends! (Smiles.) This is already a tradition that I have not violated for many years.
– You are always positive. Is there a secret to being in a good mood?
– You just have to love to live. This is the only thing that matters. At my age, it is already considered so: what you deserve, you wear. This is me about the physical condition. And as for the positive … Probably, I'm still like that because I was not disappointed in anything. I love my audience, I love my profession … In general, it seems to me that the guarantee of a good mood is that life is very short, and it is absolutely not worth spending it on a bad mood and on bad people.
– Has your life changed in any way due to the pandemic?
– Our life, of course, will not be the same. But I hope that she will give impetus to work even more and create even more. At least all my colleagues, and myself during this time, missed the viewer and these feelings, when the performance, when the premiere …
– What did you miss most during self-isolation?
– Of course, the theater, going out to the audience. Imagine, I did not have performances for six months: I was in March, and the next one was in September! It's like ripping off a ballet dancer's legs. Of course, I missed the stage very much, I understood all the problems and difficulties. But during the isolation he almost lost his mind. I had the feeling that I was simply surrounded and squeezed from all sides …
– How did you save yourself?
– Oh, what I did not do! I tidied up the house, took apart the books that had already simply evicted me! (Laughs.) I started a YouTube channel, recorded stories and fairy tales for my nephews. More precisely, I started for them, and then it turned out that it is interesting for both children and adults. In general, I overcame boredom.
As it turned out, you can live without a lot of things. That is, a new life begins! This year I also have 25 years in the profession, and I never remember that everything was smooth with us. When we entered the institute, there was a coup, then all sorts of defaults, crises … In general, I'm not used to starting all over again.
– Did you suffer financially?
– Everyone suffered financially, including those people who are engaged in far from creative issues. What is there to do? It will be necessary to somehow get out. But I think we can handle this somehow too …
– You have starred in several dozen films, and you always mark "Kuprin. Pit". Why?
– This film was based on several works by Kuprin. And I have a special relationship to the "Garnet Bracelet". This is due to my admission to the theater institute. The teachers were very insistent that I take something serious. And I was exhausted looking for material. Once, having come from the institute, he pulled out the first book he came across from the closet – and it was "Pomegranate Bracelet". I took a passage from there, it was with it that I entered the institute. And for me this role is when dreams come true …
– Recently on the First Channel the film "Katran" was shown – the continuation of the popular project "Mosgaz". Your hero is a swindler, a gambler. Did you specially prepare for this role?
– Yes, you just can't sit at a gambling table – it's complicated mathematics, so I knew the intricacies. But there such an atmosphere was created around the actors – it was very pleasant to join this team. By the way, I watched the past seasons as a spectator – and finally got to the project as an artist.
– Tell us more about the shooting of Goryunov. There was information on the Internet that you allegedly shot at Sergei Zhigunov and he left a dent on his forehead …
– This is all nonsense. Sergey Viktorovich was just joking, but it started on the Internet right away … And by the way, I wasn't even on the set that day. So, thank God, no one was hurt.
– Your characters in all films are very different. Do you have a favorite movie role?
– When they ask me what role is my favorite, I always answer: "The one that is ahead!" Hopefully there are many more different roles ahead.
Valeria Shelovanova
Photo by V. Tarakanov
Article Categories:
Show Business