15:12, 22.02.2021
The widow of Andrei Mironov died at 74.
47-year-old Maria Mironova reported the tragic news. Andrey Mironov's daughter lost her mother. Ekaterina Gradova died at the age of 74. The actress wrote about the death of her parent in her microblog on Instagram. The actress asked not to disturb her at this difficult moment in life.
"My Mom has suddenly left Life today … My heart is breaking … Please, leave me alone for a while," Mironova wrote (the spelling and punctuation of the authors are given without changes hereinafter. – Prim. row.).
Ekaterina Gradova
Star friends and colleagues of Maria expressed her words of support. "Masha, honey, hold on! Strength to you and your family! We hug you !!! Kingdom of heaven, blessed memory for mommy, "said Elizaveta Boyarskaya to her friend. "Mashenka, accept my condolences," wrote Daria Poverennova.
Ekaterina Gradova was born in Moscow on October 6, 1946. She studied at the Moscow Institute of Foreign Languages ​​and graduated from the Moscow Art Theater School. After receiving an acting education, she became an actress of the Moscow Academic Drama Theater. V. Mayakovsky, and after – the Moscow Academic Theater of Satire. In parallel with her work in the theater, the actress acted in films. National love and popularity came to Ekaterina Gradova in 1973, when she played the role of radio operator Kat in the television serial "Seventeen Moments of Spring".
Ekaterina Georgievna was twice married. 1971, the actress married Andrei Mironov, People's Artist of the RSFSR. Two years later, the couple had a daughter, Maria, who followed in the footsteps of stellar parents and became an actress. The daughter of Andrei Mironov and Ekaterina Gradova has two children. In 1992, the eldest son Andrei was born, named after the famous grandfather. And in 2019, Maria gave birth to a son Fedor… Catherine talked about her youngest grandson. "Fedorushka is still small. The charm is immense, he looks like Masha. And Andrei looks like a grandfather, especially in manners on stage, but he has a high level of morality, "the actress said.
Ekaterina Gradova in "Seventeen Moments of Spring"
Ekaterina Gradova shared: she really likes her daughter's new family, which she considers extremely grandiose. She added that Maria and her chosen one, who is in business, are officially married. But the actress did not disclose the identity of her daughter's chosen one, because she gave her her word not to do this. "They live with an amazing family, an official marriage, he is an extraordinary person. Extremely rare. I can't say who he is, I have no right. He is a businessman. Now she has a grandiose family, extremely rare, "- said Gradova.
Ekaterina Gradova got married for the second time in 1991. She became her husband Igor Timofeev, a former nuclear physicist. The future spouses met during a pilgrimage trip to Optina Pustyn. After the wedding, they adopted a boy from an orphanage.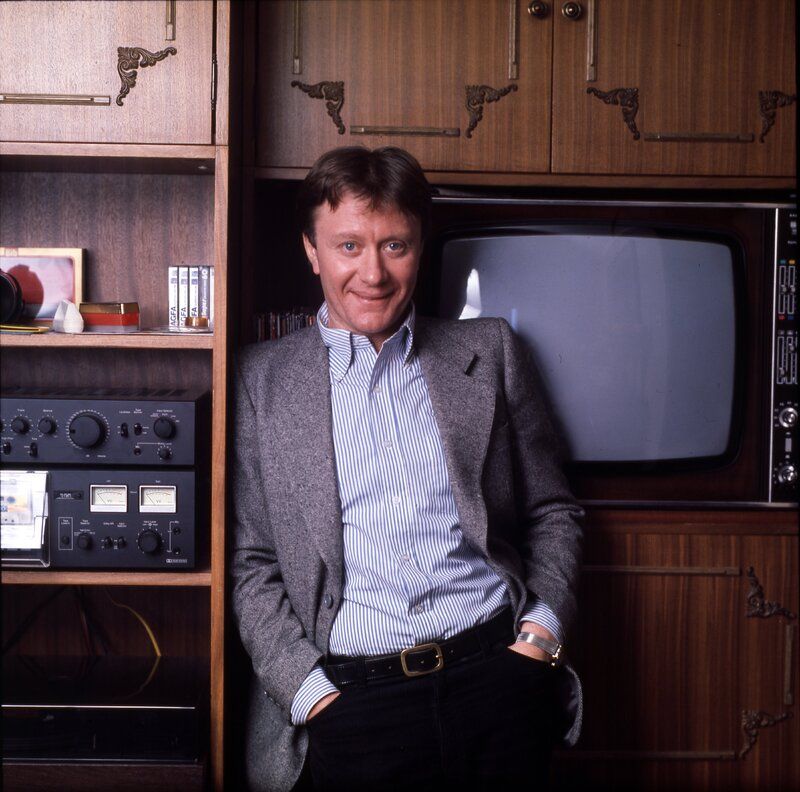 Andrey Mironov
Read also:
73-year-old star of the film "Seventeen Moments of Spring" Yekaterina Gradova remembered how Vyacheslav Tikhonov asked her for forgiveness before his death
73-year-old mother of Maria Mironova refused to disclose the identity of her daughter's husband because of the promise given to her daughter
Maria Mironova honored the memory of her father, who died 33 years ago

Article Categories:
Show Business