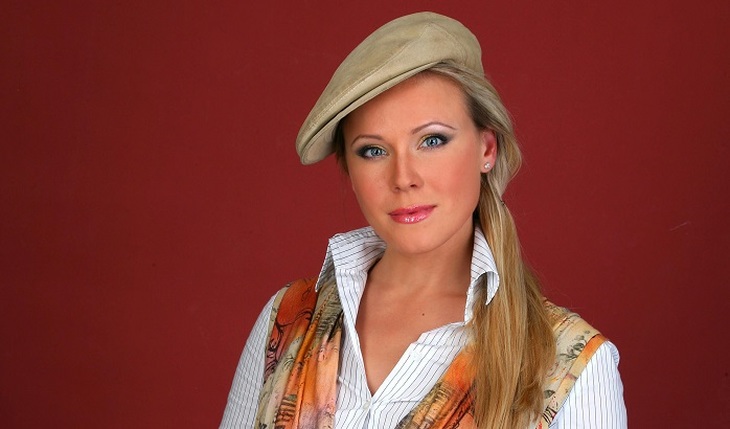 The heroines of Maria Kulikova, one of the most demanded actresses today, are almost entirely positive. They are kind, gentle, charming, hardworking. And Mary loves them.
However, the pretty blonde beauty was always not averse to going beyond the established role …
– Probably, I will not reveal a professional secret, saying that it is more interesting to play negative heroines, – says Maria. – Their images are brighter, starting with the costume and ending with makeup, and characters. You see, based on my acting texture, I am usually offered social heroines – teachers, doctors, who have an appropriate lifestyle, appropriate behavior, environment, and so on. So I always wanted to play something completely different. And then it happened!
– Maria, who could see in you, so positive from all sides, a villain?
– Vadim Perelman, American director living in Canada, Oscar nominee. He saw me in the role of a heroine, which by no means can be called positive. This series has just premiered, called Missing. And in the same new way for me, my role in the TV series "Death in the Lens", the premiere of its second season will take place at the end of October on the TVC channel. Already in the first season, it was clear that my heroine Christina (in the story she is the ex-wife of a businessman whose murder is being investigated) is a difficult character, and in the new episodes she is already revealed to be such a villain! In general, it was very interesting for me to work on this project. And I can say that this year is rich in my villains. (Laughs.)
"I WATCH DETAILS BY POINT"
– But you, as far as we know, started with this. With the role of Baba Yaga!
– Ouch! She, that my Baba Yaga, is not at all a villain. (Laughs.) I was then about ten years old, I studied in a studio theater under the direction of Vyacheslav Spesivtsev. The play was called "Little Baba Yaga" and was staged based on the book of the same name by Otfried Preusler. But there the trick is that the little Baba Yaga is just very kind. Hearing the advice of an older "colleague": "You need to do good deeds," she began to do them. But for Bab-hedgehogs, good deeds are just bad. This gave rise to various confusion, and they were going to expel my little Baba Yaga for her wrong behavior from the Baba Yaga union … Yes, in this role I entered the stage for the first time in my life. I remember that I was terribly worried. I even have a poster of that performance, lying somewhere at home.
– And the main role in the series "The Female Face of a Private Investigation. Detective Vera Berezhnaya, probably also unusual for you? Still, a woman detective is a kind of toughness in character, toughness in appearance …
– Detectives are also different. Ours is not bloody, but with elements of artistry, it is still mainly intended for a female audience. My Vera Berezhnaya is not an "iron lady" for you – she has a fine mental organization, she worries about everything. Therefore, she does not work in the Ministry of Internal Affairs, but has created her own detective agency, in which she investigates not so terrible cases, for example, brings unfaithful husbands to the surface. However, according to the scenario, dangerous adventures fall to her share. By the way, recently there was a premiere of the next episodes of this series on the TVC channel under the name "Dig into my memory". About once a year we shoot another story about this heroine.
– Have you encountered anything criminal or detective in your life?
– Pah-pah! I can't remember anything like that. But I love this genre. I just watch detective series drunkenly, and they can be gorgeous! For example, Swedish – "Bridge" or American – "Homeland", this is a political detective. As a viewer, I really love comedy, but for some reason, for three years now, I probably can't find a comedy to my heart. As a result, I am disappointed, I give up searching – and dive headlong into some detective film story. And it doesn't matter to me where the crime took place, say, on a submarine or just in a small village. The main thing is that the plot captures me, that the main character is charismatic and that I forget about everything in the world!
"VANYA IS TOO KIND"
– By the way, about charismatic heroes. In one interview, you said that one of the important traits that you value in men is generosity. And first of all, spiritual generosity. Are you trying to instill this quality in 10-year-old son Vanya?
– He is so generous with us that it has become, on the contrary, a problem. (Laughs.) The fact is that Vanya has a very bad appetite and I bring him some snacks and snacks to school. Set for the whole week. The school where he studies is very cozy, there is a refrigerator in which children can keep some food. And now I bring it, and my son calls me three hours later: "Mom, I have nothing already." "How so? I just brought it ". – "And I treated everyone." And there is such a subtle moment: on the one hand, it is good that he is not a greedy person, but on the other hand, this should not become a tradition, so that he gives out everything and nothing remains. I am trying to somehow explain to my son that it is possible to treat, but not to the detriment of myself. Vanya does not regret anything at all for anyone – an overly generous guy. Can not be so. I see how other children use it, and I think: God, how difficult it will be for Vanya in life!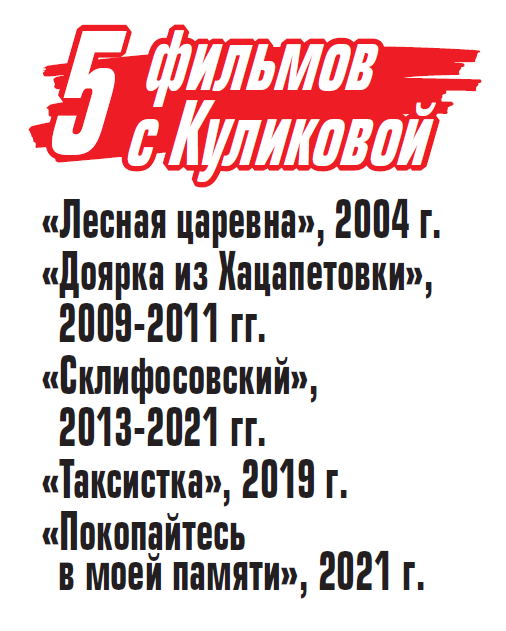 – Did you read that he likes to cook?
– This is already in the past. He has different hobbies. Recently, the whole family gave Vanya a flight simulator for his birthday. This is such a thing that completely reproduces the control of an aircraft – an airplane simulator with a serious program. You can "drive" and "land" Boeing and Airbus in different weather conditions. At first, Vanya had a panic, he thought that he would not succeed. But figured it out! Now he is already conjuring with this program, he is very carried away. Therefore, I forgot about cooking, I can not drag him into the kitchen. Now he watches films about airplanes: how pilots behave, how they increase some kind of thrust. The American film "Miracle on the Hudson", based on real events, as the pilot landed a passenger plane on the icy water of the Hudson, Vanya has already reviewed several times.
– And you were once fond of parachuting, right?
– No, no, it's a mistake. I don't know who wrote such nonsense on the Internet. I am terribly afraid of heights! Just awful. No parachutes! I flew such a hang glider with a motor – and that was enough for me. I am more in depth, I like to dive. Even from the boat. A dark blue abyss (and even a very deep depth does not scare me) – that's what I like. And the height – no, not mine.
"I AM A TRAVEL MANIAC"
– So, you like to travel mainly to the seas and oceans?
– Yes, this is my hobby. (Laughs.) Today I was at the scoring of the new episodes of Sklifosovsky, and we talked with the guys about who spends money on what, who has what item of expenditure in the first place. And one girl, an assistant director, confessed: "Oh, I'm for things, I'm a terrible shopaholic, I pour everything I've earned in stores". And I, I say, a travel maniac, spend money on trips to different picturesque corners of the earth. In fact, I rarely have a desire to buy myself any thing. Well, if only you can do without it. Just recently it was the 50th anniversary of my great friend, and of course, I could not come to a chic, crowded banquet on this occasion simply in sweatpants, so I bought myself an elegant trouser suit. In ordinary life, you can't drag me to the store. But in terms of travel, I cannot calm down until I dream up where I will go next. In short, I live from travel to travel.
– And what are your plans now?
– Now the plans are not big, because because of the pandemic, many countries do not accept tourists. But Egypt seems to be open. In January I want to fly to Egypt, I haven't been there for a long time, I miss the Red Sea, it is amazing. I hope the plans don't go wrong, because everything changes every hour. I'm afraid to make plans. So many interesting trips have already flown!
– Prefer to travel alone?
– No, no, in the company of people dear to me – with friends, with my beloved man. And Vanya almost always travels with me, he is also an avid traveler.
– He seems to have already started acting in the crowd?
– Yes, it was. The main thing for Vanya is that the text does not have to be learned. This is his main condition. I say: in vain, people get more money with the text! (Laughs.) But he filmed when he was smaller, the school program was not so difficult, so I could take my son to the shooting without much damage to the educational process. And now I will not take it. Lessons come first now. I Vanya the shore. He is already very tired at school. And the filming process, I must tell you, is very, very difficult! ..
Marina Boykova
Photo: PERSONA STARS
Article Categories:
Show Business