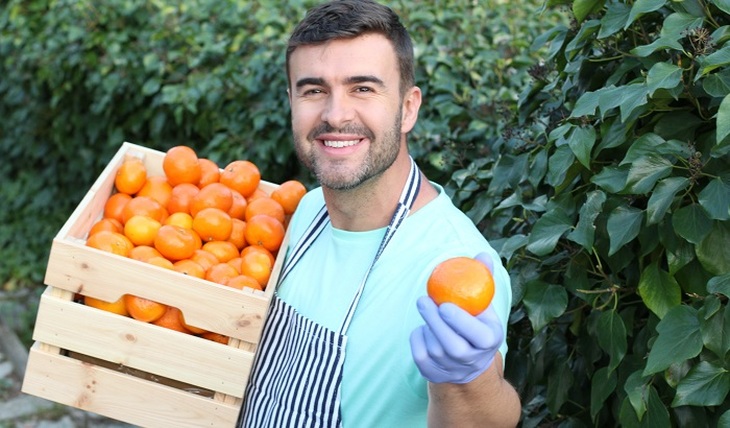 At the end of the year, Abkhazia set a record: never before has Russia received so much agricultural products from this country.
The results of cooperation are impressive, but it is equally important that we see a clear example of how you can and should get rid of dollar dependence. After all, all settlements between Russia and Abkhazia are carried out in rubles.
Russian consumers, according to the head of the Ministry of Agriculture of Abkhazia, Beslan Jopua, have been supplied with almost 33 thousand tons of tangerines. (In 2019 – 9.5 thousand tons.) For the first time in the last 15 years, oranges were also supplied – about 500 tons. The country plans to develop this direction, and it is planned to increase the orange export to the Russian Federation to 1.2-1.5 thousand tons in 2022. Limonov from Abkhazia received up to 4 thousand tons (3.5 thousand tons in 2019).
At least a third more, according to the head of the Abkhaz Ministry of Agriculture, last year Russia received persimmons, feijoa, nuts, as well as jams, preserves, honey. For the first time, the supply of kiwi started. He also clarified that this year with Russian participation a number of projects in the local food industry will be completed and Russian assistance in pest control will continue: over the past two years, its volume has exceeded 90 million rubles. This will allow more than half to increase the export of mineral waters, tea, canned vegetables and fruit to the Russian Federation, as well as increase the supply of tobacco, berries, grapes and wine and brandy products by 50-60%.
In addition, in 2020, agreements were signed between Abkhazia and Crimea on long-term cooperation in the agro-industrial complex, including joint projects, for example, on catching and processing Black Sea fish.
And here is one little-known and very curious fact. Tea of ​​the Abkhaz ASSR in the 50s – mid 80s provided up to half of the tea harvest in Georgia. By the beginning of the 2010s, only 15% of Abkhaz tea plantations survived, but for four years now projects have been implemented to restore and develop local tea growing with the participation of specialists and technicians from Krasnodar Territory and Adygea.
Alexey Chichkin.
Photo: ADOBESTOCK
Article Categories:
Economy