The first publication of Maksim in the new year, 2022, was a strange text about parting. On New Year's Eve, the singer posted a photo with bouquets of roses in a post and wrote: "And as always, on New Year's Eve, a beautiful parting! "Goodbye, cat!" Goodbye, goodbye, I replied, knowing that at the end of January I would give up again and again "into the same river", but something was already dizzy, I'm getting off this merry-go-round! Thanks! Everything was beautiful! "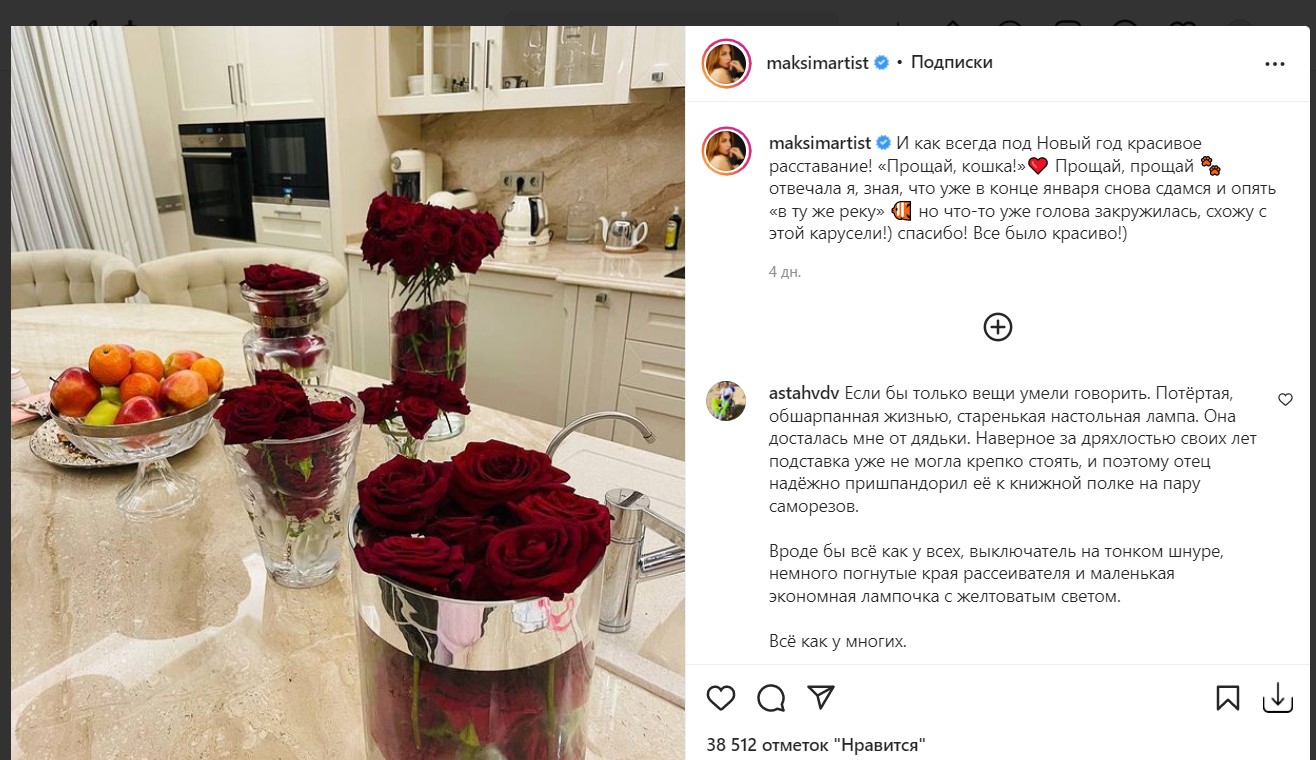 Subscribers immediately became interested in what they were talking about and, of course, suggested that the star broke up with her lover.
A bunch of questions angered Maksimova, and she wrote a new post: "I didn't expect such a fuss about my first post in 2022. I hasten to assure you that he has nothing to do with the names previously known on the Internet or discussed in the press. Nobody can know what is happening around my personal life, especially the names! "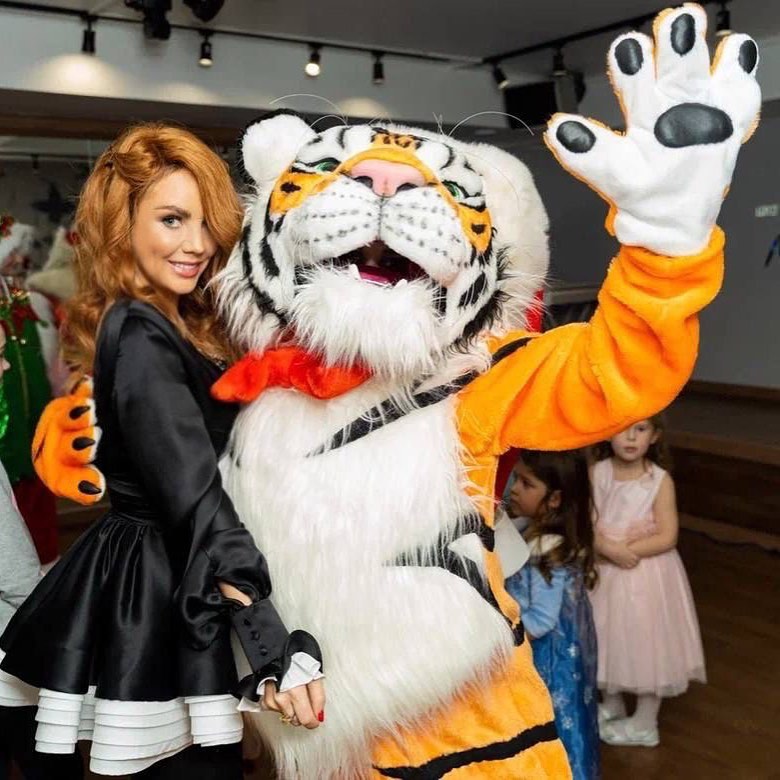 Here the people have already supported the performer and expressed their indignation, how in general you can poke your nose into someone else's life and draw conclusions when you know absolutely nothing.
It is known that Maksim has a relationship with entrepreneur Anton Petrov, but she herself does not advertise this novel and keeps everything secret.
Earlier, people clung to the side of a celebrity, in which she performed at the Golden Gramophone award, and many immediately assumed that Marina was pregnant.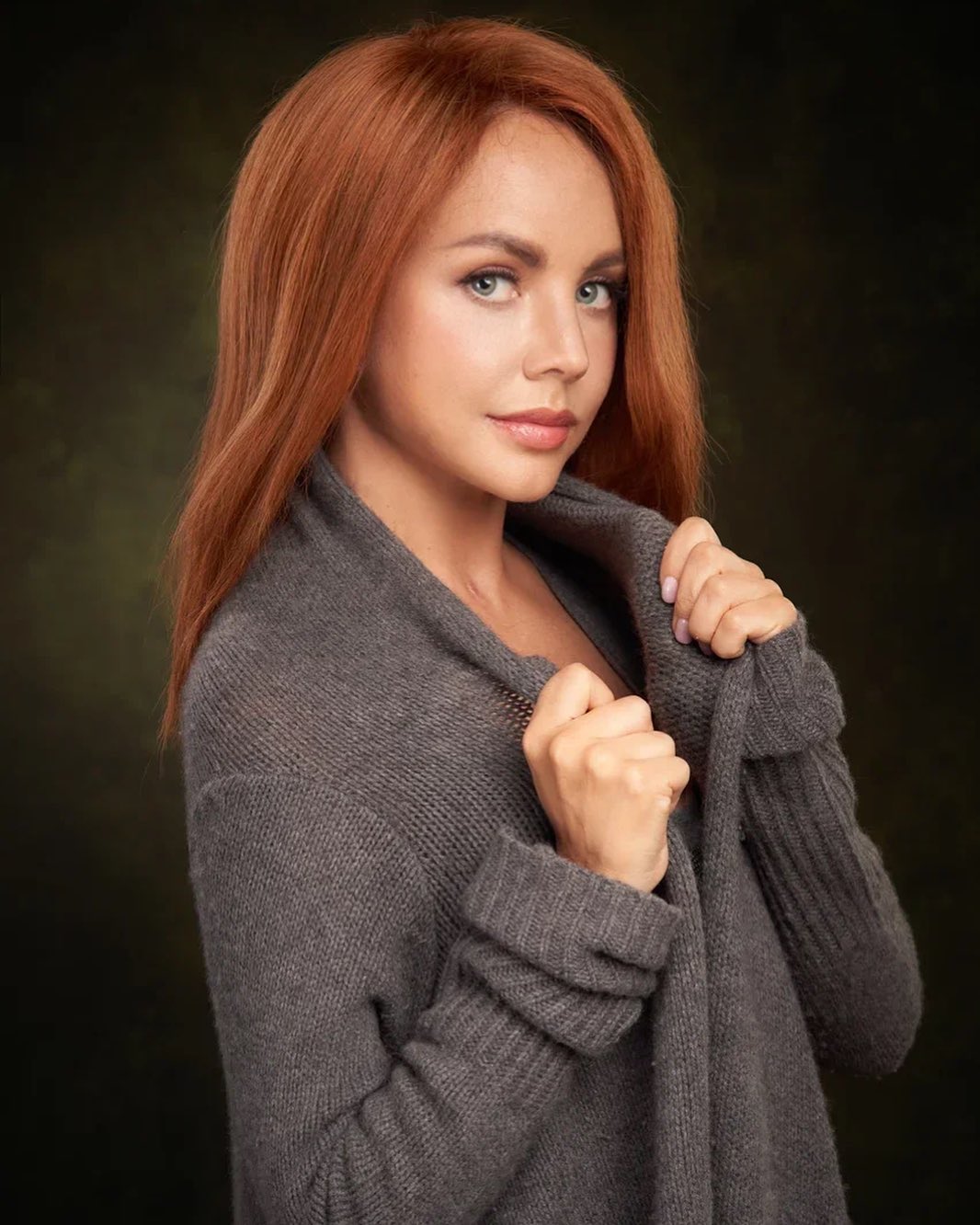 Article Categories:
Show Business