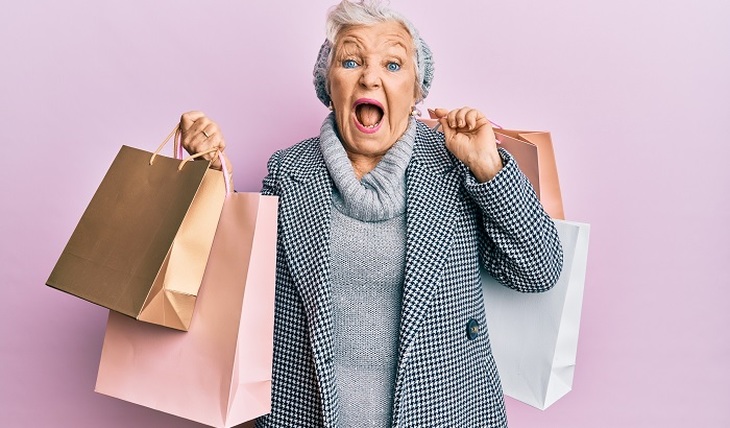 People are broadly divided into two groups: logically oriented and emotionally oriented.
The latter can sometimes greatly surprise relatives and friends by buying things at cosmic prices, the red price of which on a market day is three rubles.
GOLDEN SHEET
Recently, almost two dozen Nizhny Novgorod residents, following the tricks of clever sellers, bought the most ordinary bedding from them for 45-70 thousand rubles, believing in the magical properties of the fabric. Enterprising businessmen operate all over the country, but for some reason it is in Nizhny Novgorod that people are especially willing to believe lies.
People, usually elderly people, are lured to some kind of presentation by promising gifts, and then persuaded to buy "healing" bedding. Citizens are so skillfully convinced of the healing properties of the fabric that they invest tens of thousands of rubles for primitive chintz and synthetic winterizer and agree to take a loan from banks if they do not have the required amount. It is only when the happy owners of the wonderful product unpack it at home, they realize that they have fallen victim to a banal deception.
They managed to detain two traders of "magic" textiles. They are now suspected of fraud and face up to 6 years in prison. In a few days, the cheaters earned more than 600 thousand rubles from the townspeople suffering from various diseases. Those who like to profit from human stupidity sold not only bedding, but also blankets, pillows, blankets and mattress covers. The goods were the most common, but the ability to convince people of their incredible qualities brought the scammers a good profit.
"I don't even know how I was persuaded to buy a one-and-a-half set of underwear for 36 thousand rubles," said one of the victims. – As if the eclipse has found. At first it was offered for 46, and when they threw off the top ten, I decided – I had to take it, since such a discount. How I fell for the bait, I still cannot understand.
BEARINGS FOR ALL DISEASES
The Tomsk pensioner got into a similar situation. At the age of eight, he decided to regain his male strength with the help of "impotence cowards." An advertisement for underwear also promised to cure sciatica. Well, how to get past such a miracle, a wonderful and wondrous diva, Anatoly Mikhailovich decided and laid out for a hundred-ruble panties … 26 thousand. The elderly man did not feel any improvement and tried to express his dissatisfaction with the quality of the panties. The company objected that impotence is not a runny nose, it cannot be cured in three days, and proposed to buy herbal tea to enhance the effect, and to wash the panties "work", not with powder, but with laundry soap and only with your hands. When this did not help to increase male strength, Anatoly Mikhailovich went to court and won the case. The deceiving firm was forced to return all the money to the pensioner.
The pensioner from Yekaterinburg also failed to become an alpha male. Vladimir Laptev came to a free seminar on innovative technologies, and left there with a loan of 80 thousand rubles. For this amount, the client received a "revolutionary product" – a mattress topper with biomagnetic plates allegedly built into it, capable of getting rid of varicose veins, oncology and returning male strength.
The pensioner was inspired and slept for a long time on the mattress topper, but business did not move from a dead point. The 72-year-old man was indignant and went to deal with the seller. With difficulty, but a miracle product, he handed over, and then nevertheless filed a lawsuit against a company that promised him good health and male happiness. Laptev also received moral compensation in the amount of 5 thousand rubles through the court.
In Togliatti, police are looking for a swindler who deceived a 69-year-old man. An elderly man bought underpants for 27 thousand rubles from a traveling salesman who came to his house. The seller assured the pensioner that they cure most male diseases.
– I have been suffering from prostatitis for a long time, and there are serious problems in bed. Therefore, without hesitation, he gave the merchant money – he talked so convincingly about everything, – he complains.
It is clear that, in fact, the "magic" pants turned out to be the most common underwear with small woolen pads. The wife forced the naive husband to part with the new thing and took it to the police.
POOR DIAGNOSIS
"Unfortunately, in old age people gradually lose the ability to think critically," family psychologist Elena Larina told MN. – Someone begins to suspect everyone around, and someone, on the contrary, becomes overly trusting. Pensioners often experience a sense of loneliness and isolation, so they are easily suggestible and respond to imaginary attention from crooks who use psychological tricks – exaggerated participation, willingness to listen and help. At some point, old people begin to perceive their interlocutors as kind and sympathetic people, respectively, do not expect anything bad from them …
Agree, you need to be an extremely emotional person to buy panties for impotence for big money on retirement. You really need to believe in a miracle and react violently to signals from the outside world. It is these people who are led by visual images, fashionable slogans, and believe advertising. They buy bright wrappers, promises and expectations to satisfy their emotional hunger. They are inherently infantile, cannot fully assess the risks of their actions, do not take into account all the consequences of their behavior and do not realize that they have gone beyond common sense. For some, neural connections are disrupted, die off, degradation of the mental sphere occurs, logic and analysis suffer.
Almost nothing can be done about it. Only strictly control, limit the spending of such citizens and be prepared for constant conflicts, because such people are constantly looking for something. Psychologists advise, if you feel emotional hunger – you want something, but what, I don't know, – get distracted and occupy yourself with interesting business. Relatives should also monitor the behavior of the elderly. They are like children, and children need control for their own good, otherwise there is a high probability of another stupid purchase.
Elena Kazantseva.
Photo: ADOBESTOCK
Article Categories:
Economy