11:00, 08/20/2020
The actress is supported by her daughter Olga.
Last Tuesday it became known that 73-year-old Bari Alibasov filed for divorce from his 81-year-old wife Lidia Fedoseeva-Shukshina. The wedding of the star couple took place on November 20, 2018, and I must say that for many, this union was a shock. The relatives and friends of Lydia Nikolaevna were especially indignant, who did not understand why the widow of the writer Shukshin had to marry the scandalous producer of the Na-Na group.
However, soon after the wedding, relations between Alibasov and Shukshina began to deteriorate. Before that, the couple had been friends for 20 years, but her family life was constantly marred by scandals, which, as a rule, became public. Now the whole country is watching the divorce of Alibasov and Shukshina. I must say that Lydia Nikolaevna herself is very worried about everything that is happening.
Lydia Fedoseeva-Shukshina and Bari Alibasov
Two days ago, in an interview with reporters, the actress's lawyer said that Shukshina, in principle, did not want to marry Alibasov. Allegedly, Bari Karimovich insisted on marriage with the writer's widow two years ago. As the representative of Lydia Nikolaevna emphasized, family life with the producer brought Shukshina only losses - both material and reputational. However, last Wednesday it became known that 81-year-old Lydia Nikolaevna completely stopped eating because of Alibasov's decision to divorce her.
"Lydia Nikolaevna has lost her appetite. Eats nothing at all, worries. Of course, she did not expect this from Bari. Daughter Olga worries about her mother, tries to surround her with maximum care and attention. I hope they will cope together, "a source from the inner circle of Lydia Fedoseeva-Shukshina quotes the Interlocutor. By the way, the daughter of the actress Olga has long been convincing her star mother that she needs to divorce the scandalous producer. More than once she ran into Bari Alibasov and his son in the studios of various talk shows. As a rule, the subject of the dispute was the apartment assigned to Bari Karimovich by his wife. As you know, the producer quickly re-registered the property to his friend. And now the Shukshins are trying to regain their living space.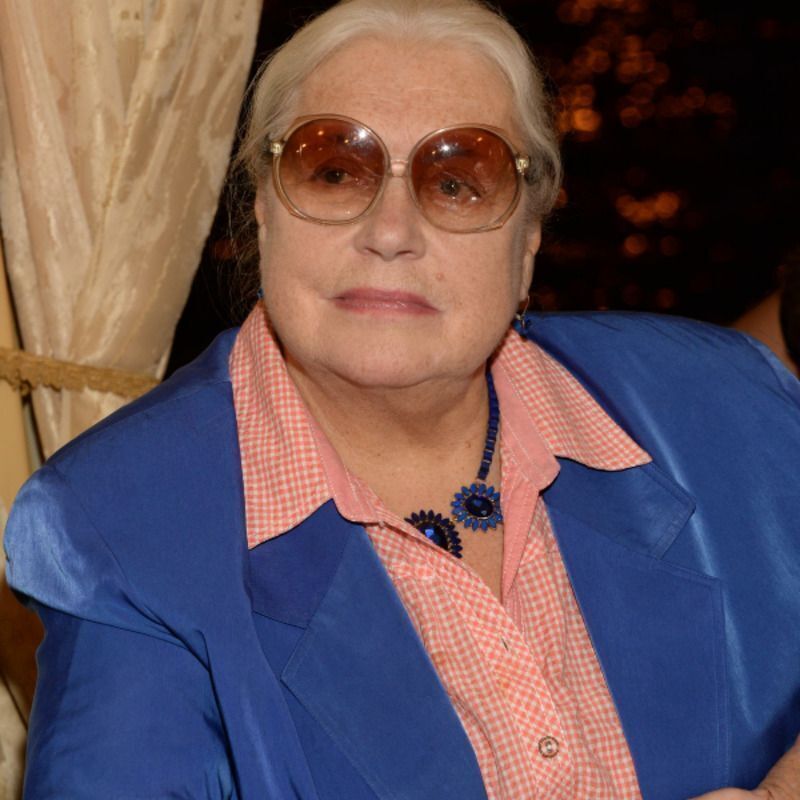 Lydia Fedoseeva-Shukshina stopped eating after Bari Alibasov's decision to divorce her
Recall that a new scandal in the Alibasov and Shukshin family broke out at the end of June this year. Then the son of the producer Bari Alibasov Jr. announced that an attempt had been made on his father. According to his version, Bari Karimovich was deliberately drunk in order to take possession of his property. By the way, as a result, the producer ended up in a psychiatric hospital. As his son said, now Alibasov will have a long rehabilitation. At the same time, Alibasov Jr. blames Lydia Fedoseeva-Shukshina, her daughter Olga, as well as her father's colleagues in the Na-Na group for everything. "In addition, in all this there is Lydia Nikolaevna Fedoseeva-Shukshina, which, due to her age, Olga Vasilievna uses, among other things, to manipulate her father," wrote Bari Alibasov Jr. in his microblog on Instagram shortly after his father came to his senses (spelling and punctuation of the author are given without changes. - Prim. line.).
Video message from Bari Alibasov Jr. in connection with the attempt on the life of his father
Read also:
The daughter of Lydia Fedoseeva-Shukshina believes that her mother needs to divorce Bari Alibasov in order to return her apartment
Lydia Fedoseeva-Shukshina reacted to the arrest of Bari Alibasov's apartment
The court arrested the apartment of Bari Alibasov donated by Lydia Fedoseeva-Shukshina
Article Categories:
Show Business