In emergency conditions, President of Belarus Alexander Lukashenko has taken on too many powers, said political analyst Anatoly Wasserman. In his opinion, the head of state understands that it is difficult for him to cope with such a load.
Lukashenka took too many powers not out of love for power, the expert is convinced. The country was in extraordinary circumstances, and thanks to the extensive presidential powers, Belarus is able to get out of the crisis, Wasserman said.
The political scientist noted that a difficult situation often requires individual decisions. Even in ancient Rome, with its republican traditions, during the crisis, a dictator was elected and given full power, Wasserman cited the example.
He believes that Lukashenka will be happy to share his powers. "In an adequate way to prevent a tug of war between different power structures," the expert suggested.
The All-Belarusian People's Assembly should determine the course of political reforms. It will take place in the first half of February. The opposition refuses to participate in the event. Wasserman condemned this position.
If these people refuse to participate in the meeting, then they are troublemakers, not the opposition, the expert expressed his point of view. "They have nothing to offer the people and that they do not expect their proposals to win in an open dispute," Wasserman added.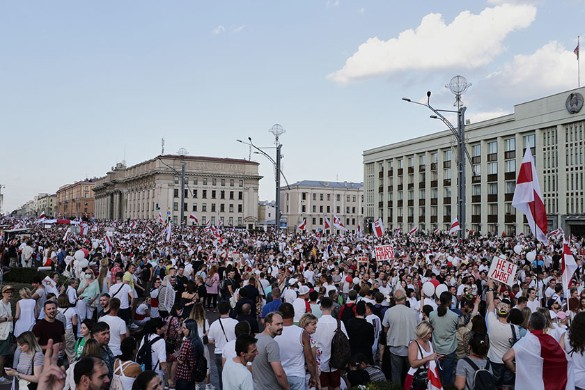 Earlier, the Belarusian expert community doubted Alexander Lukashenko's intentions to carry out a real transit of power. Local political analysts believe that the head of state can leave the presidential post and head the Presidium of the All-Belarusian Assembly, having previously endowed it with extensive powers.
READ DNI.RU IN INSTAGRAM – GIFTS AND EXCLUSIVE
Article Categories:
Politics