Political scientist Bogdan Bezpalko did not rule out that Russia would provide Belarus with another financial aid. President Alexander Lukashenko is trying to blackmail Moscow and is evading the implementation of the agreements, the expert comments.
Recently, the media reported on the plans of the Belarusian side to receive a new loan from Russia – $ 3 billion. Half a year ago, at a meeting in Sochi, Vladimir Putin and Alexander Lukashenko agreed on a loan of 1.5 billion.
Bezpalko believes that Moscow will not give Lukashenka three billion. The political scientist called the behavior of the Belarusian side extortion.
The expert did not rule out that the statements from Minsk about a new loan are related to the issue of reorientation of Belarusian cargo flows from the Baltic to Russian ports. "Say, we will not sign a transshipment agreement until you provide us with a loan," the analyst explained.
He recalled that Moscow tried unsuccessfully to negotiate with Minsk on reorientation to Russian ports. But even if the Kremlin gets its way, it will not solve the integration issues, Bezpalko said.
"Where are the signed road maps? Where is the implementation of the Union State? None of this is not foreseen," the expert said in an interview with the Ukraina.ru portal.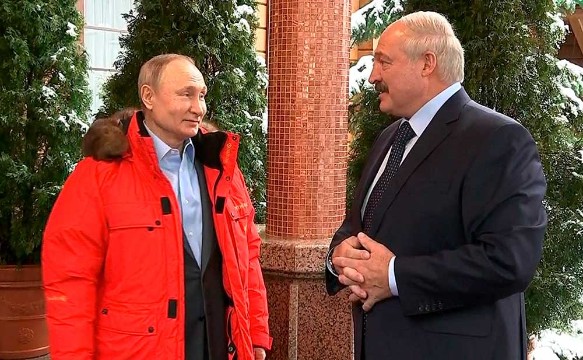 At a meeting with Vladimir Putin in Sochi on September 16, Alexander Lukashenko said that Belarus is ready to reorient cargo flows to Russian ports. But Moscow should provide Minsk with the same conditions as the Baltic countries, the head of state believes.
READ DNI.RU IN INSTAGRAM – GIFTS AND EXCLUSIVE
Article Categories:
Politics