More than 60 thousand people gathered at a rally in Minsk in support of presidential candidate Svetlana Tikhanovskaya on July 30. Publicist Aleksey Melnikov predicts a crushing defeat for Alexander Lukashenko. In his opinion, even large-scale falsifications of voting results will not save Old Man.
Melnikov is sure that Lukashenka will try to rig the elections - after that, hundreds of thousands of protesters will come to the squares of Belarusian cities. The president will not be able to do anything, subordinates who do not want violence will turn away from him, the publicist believes.
According to Melnikov, the arrest of blogger Sergei Tikhanovsky and former banker Viktor Babariko suggests that the president is afraid of competition. And after the detention of employees of a Russian PMC near Minsk on July 29, it became clear that Lukashenka was "on the verge of insanity," wrote the publicist in his column on the Ekho Moskvy radio station's website.
Lukashenko is looking for support from the people, but he lost it forever, the expert is sure. Melnikov believes that the president is panicking and cannot trust even the law enforcement agencies and special services. And they cease to believe in their constant leader, the publicist noted.
The expert considers the situation in Belarus to be revolutionary. He is confident that the republic is on the verge of tremendous changes.
Melnikov predicts the victory of Svetlana Tikhanovskaya. "All Belarus must take to the streets - millions of its citizens," added the publicist.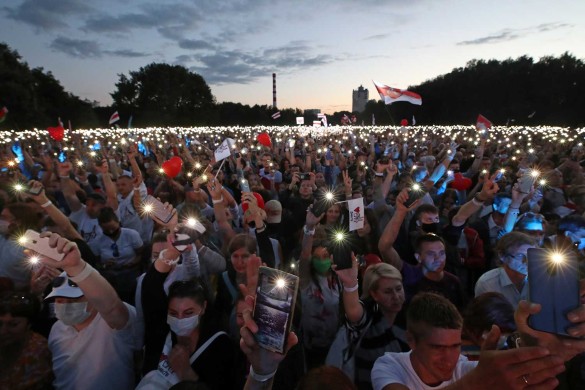 The presidential elections in Belarus will be held on August 9. State media predict a landslide victory for Alexander Lukashenko. However, the calculations of independent sociologists record an extremely low rating of the head of state.
Article Categories:
Politics