President of Belarus Alexander Lukashenko listed seven stages of the scenario for the destruction of the country and named the aggressors, BelTA informs.
Lukashenko said during a meeting with the political activists of the republic that the analysis of events in the country sheds light on the true intentions and tactics of Belarus's external opponents. He noted that they can be considered aggressors. The head of state said that they have been preparing for the current scenario in the country over the past ten years.
- To remove all masks at once, let's call these players by name. At the level of global centers, this is primarily the United States of America, more specifically, its network of funds to support the so-called democracy. American satellites were active on the European continent: Poland, Lithuania, Czech Republic and, unfortunately, our Ukraine, - said Lukashenko.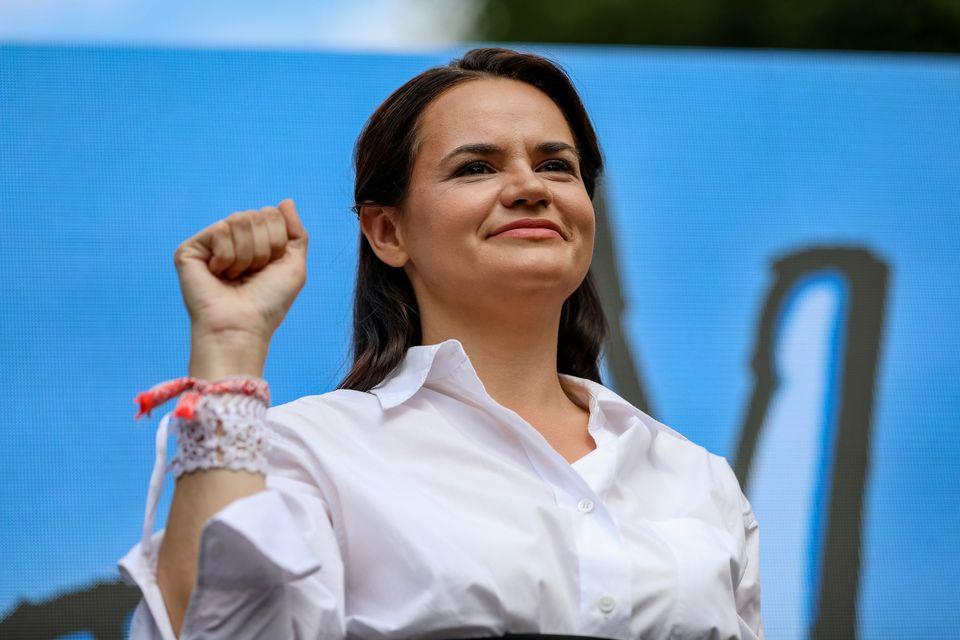 Tihanovskaya answered whether Lukashenka will receive a "security guarantee" in case of resignation
The oppositionist believes that "the opinion of all people" should be taken into account in this issue.
He listed the stages by which the scenario of the collapse of the republic was supposed to develop. In his opinion, there are only seven of them. Namely: the preparatory stage, parliamentary elections, preparations for the presidential elections, the presidential campaign, an attempt at the Maidan scenario, a post-election protest, and finally an attempt to legalize the infrastructure of changes.
- Thus, the Belarusian scenario of 2020 is a fusion of the most effective color destabilization technologies that have been tested in different countries. The stake is obvious on the scale and duration of the protests, exhausting forces and depletion of resources, - summed up the Belarusian leader.
Lukashenka assured that he knows who is in charge of all this. The country's authorities do not relax and are ready to answer any challenge.
Let us remind you that on August 9, presidential elections were held in Belarus, in which Alexander Lukashenko won with a result of 80.1% of the votes. After that, mass protests began in the republic, which have been going on for more than a month. The opposition refused to recognize the election results and announced the creation of the Coordination Council. Lukashenka called it an attempt to seize power.
Protests in Belarus. Chronicle of events
Lukashenka said that the West had been preparing the "scenario for the destruction of Belarus" for 10 years

today at 13:17

Lukashenka asked Putin for "some types of weapons"

today at 13:10

The head of the SVR - about the events in Belarus: A poorly veiled attempt at a "color revolution"

today at 11:33
Article Categories:
Politics