In a few years a different person will be in the presidency of Belarus, but Alexander Lukashenko will retain his influence on the situation in the republic. This was stated by political scientist Aleksey Dzermant.
After his resignation, Alexander Lukashenko can head the Security Council of the republic or become an "honorary president", the political scientist believes. However, the expert believes that it is too early to talk about the new position of Batka.
To begin with, the political regime in Belarus must undergo transformation. It will take a long time to decide what role Lukashenka will play in the new configuration of power, the expert said.
In his opinion, the process of reformatting the political regime has already started. But one should not expect quick results: the first results will not be visible earlier than in three years, Dzermant believes. The political scientist predicts the end of the constitutional reform and the transit of power in 2025.
By this time, Old Man will cease to be president, but he needs time to prepare a successor. But even after the resignation, Lukashenka will not lose control over the system, Dzermant said.
"He will remain in it, it will simply change, adapt to new realities, new people will appear," the political scientist said in an interview with the Ukraina.ru portal.
According to him, no one in Belarus is interested in the uncontrolled collapse of the political system. Therefore, the expert urged not to wait for drastic decisions in the process of constitutional reform.
At the height of the mass protests, Alexander Lukashenko talked a lot about changing the basic law. The constitutional reform should redistribute power from the president to other levels, including to the heads of regions.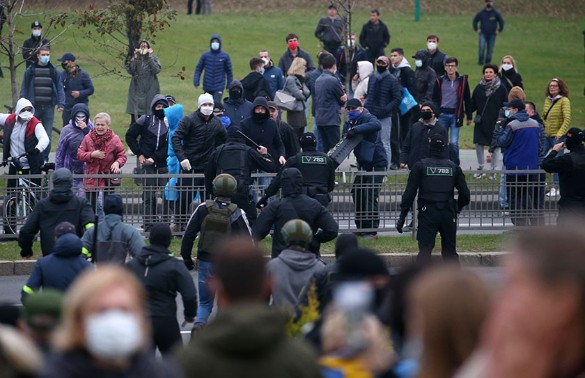 According to the Belarusian media, it was the constitutional reform that Lukashenka discussed during a meeting with political prisoners in the KGB jail on October 10. The meeting was attended by members of the Coordination Council of the Belarusian opposition and former presidential candidate Viktor Babariko.
Article Categories:
Politics