As Brukhunova admitted earlier, Sunday is her favorite day of the week. All week, Petrosyan's young wife is busy with her fashionable affairs, going to the theater and working on humorous shows for her elderly husband.
At this time, her newborn son Vagan is in the care of his grandmother and nanny. And on Sunday, Brukhunova can finally find time for a child. It is on this day that the young mother goes for a long walk with the heir.
Yesterday, a woman shared a shot of posing with her son for a walk. For going out, Tatiana chose a light coat, a fashionable cap, black trousers and sneakers. The look was complemented by a "Chanel" handbag and a stylish scarf.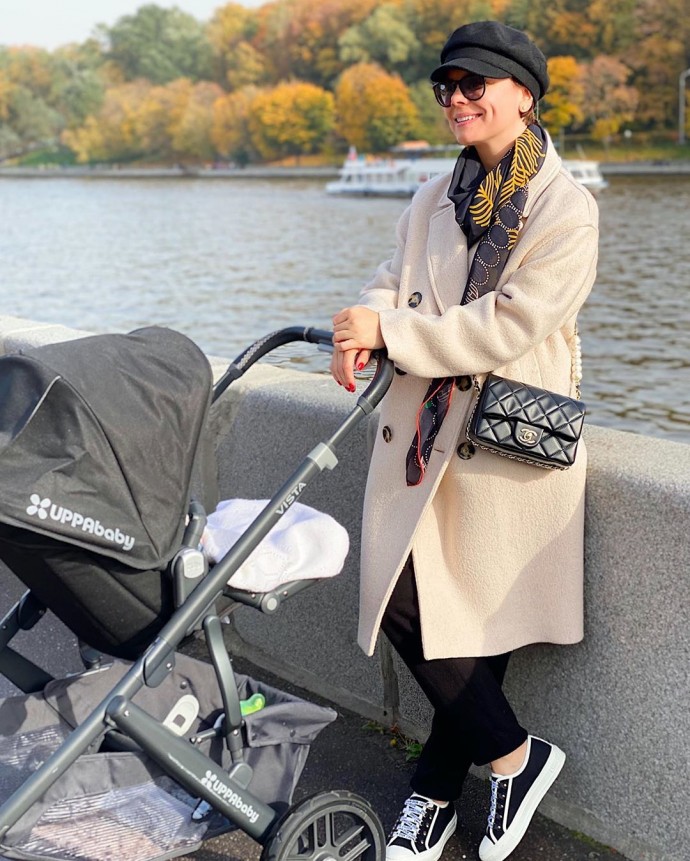 But more subscribers noted the appearance of a little Vagan. The humorist's heir wore a denim suit with Mickey Mouse. "Little dude", "It looks like it's time to make marks of Vaganchik's outfits," wrote Tatiana's fans.
Article Categories:
Show Business