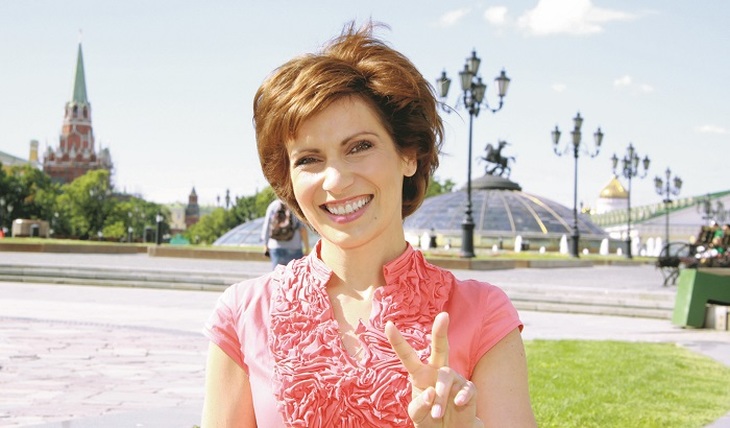 Zeynalova spoke about divorce and a special child.
She broadcasts Good Morning on Channel One with a constant smile on her face. And only the TV presenter knows how much grief hides behind this smile: miscarriage, thoughts of suicide, painful divorces and an incurable diagnosis of a child …
44-year-old Svetlana Zeynalova has an almost Chekist temper: not a word about her personal life. Two years ago, she said that she had broken up with the father of her second child. But how, because of what – the TV presenter just dismissed all the curious:
– I have a very unpleasant character! Besides, I was eight years older, more experienced. And I want my man to play in the same sandbox and the same toys as me. So as not to try to remake me.
Only recently did Zeynalova put her cards on the table. And it became clear why she lost. The last chosen one of Svetlana was a marketer Dmitry Lensky…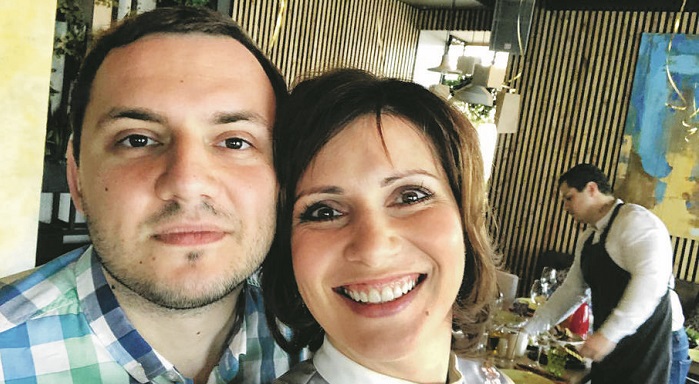 They were in no hurry to go to the registry office, because love was strong even without a stamp – so much so that the TV presenter even decided to give birth after 40 years. Although I did not plan to become a mother at this age …
"THIS IS SWIN'S ATTITUDE"
She gave birth to her second daughter, Veronica, three years ago. And soon problems began in the family. It turned out that Lensky willingly glances and even walks to the side. Moreover, she falls exclusively into the arms of women younger than Zeynalova.
– I have some requirements for life, and young people at the age of 30 have different views and needs, – she throws up her hands. – Lesha generally turned out to be a weakling. He was not ready for fatherhood, sometimes he behaved like a small child. I was jealous of my daughter and complained that I paid little attention to him … Of course, his betrayal was a real blow, but difficulties hardened my character.
The TV star admits that Lensky's departure may be associated with her eldest daughter Sasha. The girl is 12 years old, and she suffers from autism – which Svetlana learned about when her daughter was two years old. Because of this diagnosis, Sasha's father fled – media manager Alexey Glazatov…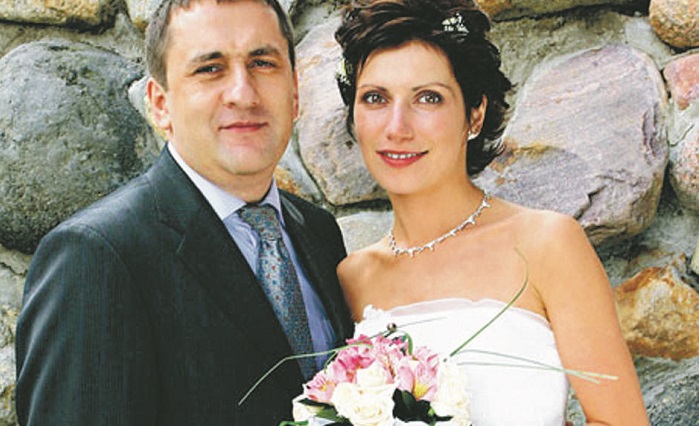 But it was he who, shortly before the birth of the girl, helped Svetlana survive a miscarriage. A desperate woman in those days had only one desire – to die. Drive to the intersection and wait for someone to crash into it …
After the divorce, all worries overnight fell on Zeynalova: from caring for a child to paying utility bills. It was then that the TV presenter realized that she could only rely on herself. And then a gap appeared in her life. And Lensky. He knew about a special child, but this did not bother him. Dmitry quickly became friends with Sasha and, it seems, treated her well. But, apparently, he could not stand the daily difficulties.
"Men don't like problems," Zeynalova sighs. "And they always leave. This is our Russian, a little piggy attitude …
"IT WAS PAINFUL AND OFFENSIVE"
Zeynalova, when she first heard about the child's diagnosis, felt devastated for a long time and tried to understand: for what? She refused to believe the doctors' words and shyly told neighbors and acquaintances about Sasha's "heightened emotionality".
– In any condition, you must try to stay ahead of the curve. But, unfortunately, my and many parents' psychology is to hide my head in the sand. All the time it seemed to me that tomorrow I would wake up and there was no need to strain, do something, run somewhere, because "bang" – and everything went away. But this "bang" did not happen, – explains Svetlana.
According to the TV presenter, she did not know how to properly handle a special daughter. I felt pity for her, indulged in everything. But one day she got angry with herself and realized that it was impossible to live like this any longer. Zeynalova took the child's illness for granted, stopped being ashamed of her daughter, pretending that the girl was the same as other children. I realized that Sasha has the right to "live a happy full life" …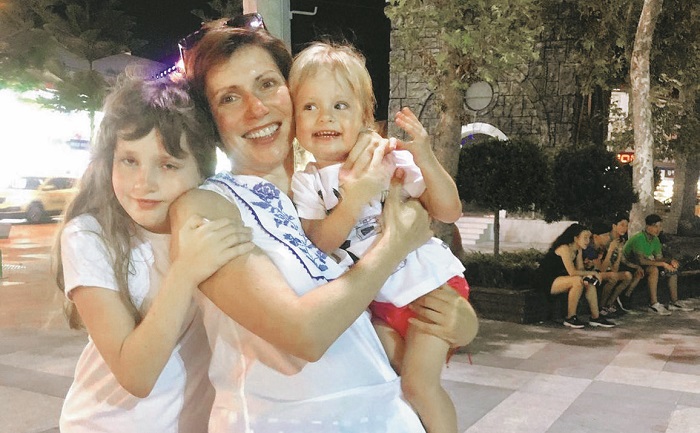 And then hell began. She and her child were kicked out of the cafe, not taken to kindergarten, the nannies ran away as soon as they found out about the girl's diagnosis. But the strongest shock Zeynalova experienced when one day acquaintances asked her to come to visit without her daughter. The TV presenter has long deleted these people from life – their place was taken by those who do not divide children into normal and everyone else. And then …
– I was so hurt and offended, because I did not understand why people got so much hatred and cruelty, – Svetlana admits. – Yes, my daughter is special, but she is a living person who also has feelings.
"MEN BIGGEST EASILY"
Autism implies special attention to the child – this is care, and endless rehabilitation procedures, and strict medication. Although this disease is not completely cured, it can be corrected.
– Some drugs cost a penny and give a good result, others have an exorbitant price, but do not have the desired effect. To each his own, – Svetlana sighs. – Now Sasha has a set of medicines. I buy something in another country, because it is seven times cheaper there. I spend about five to six thousand rubles a month on this.
Thanks to her efforts, Sasha leads an almost full life. The life of a woman herself today is focused on children and her career. The wounds from the betrayal have almost healed. Svetlana Zeynalova has forgiven all her exes and does not condemn any of them. No wonder she once admitted that "men digest easily and quickly." She does not prevent children from seeing their fathers and hopes to meet a new love. After all, it has long been known that after 40, life is just beginning …
Article Categories:
Show Business