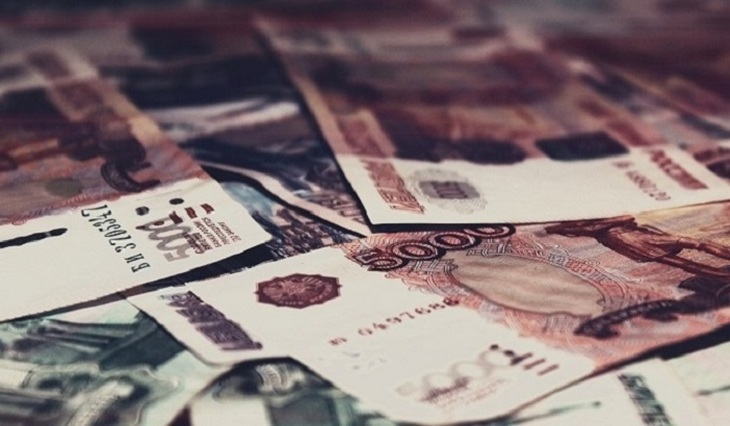 More than one and a half thousand rubles per person in the form of various fines and fees – automobile, road, administrative, environmental and others – for a total of 225 billion rubles were included in the draft federal budget.
And he, by the way, will soon be approved. At the same time, none of the deputies, except for a great friend of our editorial board, Mikhail Delyagin, and several communists, were surprised and indignant at this information. Nevertheless, federal fines for such a tidy sum are far from all upcoming deductions from our pockets. Money is needed not only by the central government, but also by regional and local budgets.
Two types of payments that are collected on Russian roads have a purely fiscal sense. They take money from truckers to compensate for damage to motorways … and assure that these funds are spent exclusively on road works. For a minute, out of 130 billion rubles collected on Russian roads over five years by the Platon system, more than a third (over 50 billion) was taken by the operator, RT-Invest Transport Systems. This structure is owned by Igor Rotenberg, the son of the famous businessman Arkady Rotenberg, and RT-Invest JSC, co-founded by the state corporation Rostec.
The second type of road traffic penalties is collected for traffic violations recorded by road video surveillance cameras. In terms of the number of such cameras, our country has already taken the third place in the world (after China and the United States), and in terms of the rate of appearance of new "video spies" it is second only to South Korea. As analysts of the Telecom Daily agency calculated, by the end of the first half of 2021, more than 15 million cameras, mainly road cameras, were installed in Russia. Result: In 2020, the traffic police issued 145.5 million fines from such video recordings, in monetary terms this is 94.1 billion rubles. It is impossible to calculate how many of them have replenished local budgets, because the amount of fines differs in different regions.
According to statistics, this "strategy" did not lead to a decrease in the accident rate. Mortality due to road accidents remained at the same level. And if we know that payments for "Platon" go exclusively to the maintenance of the road infrastructure, then no one knows where the money from the traffic police fines goes. But we need new routes, junctions, safe pedestrian crossings and, in general, a competent organization of traffic. Maybe it makes sense to tie this money specifically to our roads? ..
However, we also have other fines. The plans of the Ministry of Finance to receive 2.344 billion rubles in fines for administrative violations in the field of finance, taxes and fees, insurance and the securities market in 2022 look almost symbolic. In the next two years, these revenues should grow steadily: in 2023 – up to 2.481 billion, in 2024 – up to 2.54 billion rubles.
And I would very much like these fines billions to help achieve a reduction in road accidents and a decrease in mortality, and not go into the pockets of businessmen and officials.
Mikhail Delyagin,
State Duma deputy:
"This money will go to finance budget expenditures or will be frozen in its unused balances (which, as of October 1, 2021, have already exceeded the revenues planned for the year). The top priority (rapidly and consistently growing) item of government spending is the payment of interest to banks on loans that the government makes from them. "
Nikita Krichevsky,
Doctor of Economics, Professor, Blogger:
"It's a paradox, but in regions where everything is in order with funding for road construction and without fines (for example, in Moscow), cameras appear almost more often than in other regions. Why? Replenishment of budgets is an important part of the work of cameras, it will not be superfluous to remind about the reduction in the number of minor accidents, but the main thing is seen in something else. For many years, the same city authorities have been pushing Muscovites by all means to give up their own cars and move to public transport. "
Vitaly Kazankov,
Member of the Public Chamber of the Moscow Region:
"What happens? Has someone already issued fines for all of us for violations that we did not commit? What is this, by analogy from commerce about the "sales plan", if not fulfilled, everyone is on a bare salary, and if they overfulfill, then they receive bonuses or "golden parachutes"? It may be necessary to return to the normal functioning of the entire system-forming sphere in order to anticipate and prevent, and somewhere even encourage quick corrections of violations, etc., and not rip off money from the real sector of the economy with fines. Does this encourage you not to repeat violations? They gave it away, gave it up, maybe it will work like that? There are even more questions, because budgetary federalism, tax maneuver and other financial and economic formulations will not be able to explain to ordinary people why we still have pits on the roads and a destroyed healthcare system (I am now talking not about federal cities, but the very one beyond the Moscow Ring Road. ).
The answers to these questions were never heard during the budget hearings in the Federation Council, where the ex-Minister of Finance, and now the head of the Accounts Chamber, Alexei Kudrin and Mr. Siluanov, discussed. Everyone understands that there is an overload on small businesses, a deterioration in the investment climate, incl. due to sanctions and anti-sanctions, excessive regulation of the market for goods and services. Moreover, there are endless fines for ordinary motorists for endless speeding, where signs are specially displayed so that they violate everything. Will this three-year budget save us from inflation and impoverishment, and will it give us an incentive to develop and attract investment? Time will tell … if only it was not too late "…
Prepared
Andrey Knyazev.
Photo: Pixabay.com
Article Categories:
Economy