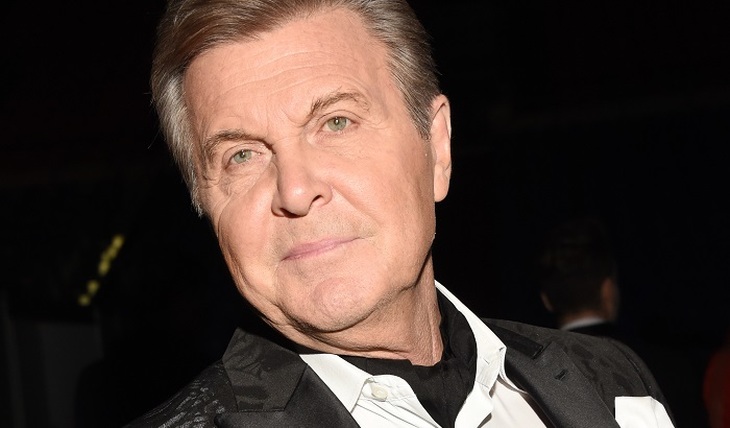 All respected Lev Leshchenko compared modern show business with the Soviet stage. And he was saddened. So much, in his opinion, everything is bad now!
The master even recently performed with a new concert program, which he called "Give me back my 1977!"
Why exactly the 77th? Lev Leshchenko believes that this is the year of a powerful flourishing of musical culture. In general, in the Soviet period, culture was much more cultured than it is now, and music was fuller and of better quality.
– We did not hear about any show business then, there was a stage. These are somewhat similar phenomena, but at the same time radically different, – says Lev Valerianovich. – All the best was on the stage. It was impossible to get there without a voice, without a good education, without some kind of creative baggage. Composers, poets, arrangers – these were different professions. Now they have merged together: I write myself, I arrange myself, I sing myself, I get money myself. In modern terms, there are no such collaborations as there were then. Babadzhanyan-Rozhdestvensky-Magomayev, Derbenev-Dobrynin, Tanich-Antonov – these were unique creative people, each in its own way. In general, I have already spoken out on this topic once, then everything was wrong – it turned out that I was against the modern stage. I don't mind, but I want to listen to voice or poetry. And when there is none of this, then it is called "medialface" – neither this nor that. I sometimes look at them and do not understand what they are doing at all. Morgenstern approached me once. Well, how can I tell you … This is a hype, an opportunity to light up through shocking. As on all these "Golden Gramophones": the song ends – and the applause ends. There are no songs that a person cannot breathe in them, enjoy them as great love. Remember the music from The Professional, to which Belmondo was recently buried – you can listen to it all day long! This is what you want. Who knows, maybe in two or three years the melody will return to music after all these raps and hip-houses …
"AND PUGACHEV TOUCHED!"
However, well-known music critic and journalist Artur Gasparyan completely disagrees with the respected artist:
– Lev Leshchenko, from the height of all that he has done and achieved, can talk about anything and in any way. Personally, I would not oppose contemporary music to the Soviet stage. I have never been a supporter of common denominators in such subtle matters. For example, if we recall classical poetry with its iambs, chorea, anapestas, then against this background the poetry of the Silver Age with its tonic dimensions – dolniks and tactics – certainly looked like utter decay and oblivion of the genre. And one of the most prominent adherents of this system of versification – Vladimir Mayakovsky – could be safely called, in modern language, a hype hunter, not a poet. Nevertheless, all this went down in the history of art. So in the field of music, a peremptory approach has always put me on my guard. I remember when I was still a young, novice music lover in one of the TV programs I heard Leonid Utesov speak extremely negatively about Alla Pugacheva. He scolded her in every possible way – for her appearance, and for her demeanor, and for songs, and for their presentation … "Shrinking and primitivization of the song genre," Utyosov said about the singer, whom everyone now calls only Prima Donna. I also remember very well the phrase in one of the Soviet newspapers about the Beatles: "The extreme degree of decomposition." I wonder how Leshchenko now relates to Pugacheva and the Beatles? And how does he perceive rock? Indeed, for example, in the 70s and 80s, about which Lev Valerianovich speaks with such reverence, rock was called music, which has nothing to do with art. The guardians of beauty were indignant: is this music? Heart-rending screams, clanking electric guitars, abomination and disgusting – ugh! The melodies are primitive, there is no poetry, the texts are vulgar … That is, they sounded exactly the same words that Lev Valerianovich is now saying about today's music. I will note that there was no less talent, dullness and worthlessness on the Soviet stage than it is now. Each era gives birth to both talented performers, artists and creators, and mediocre ones. And modern rap, hip-hop has great music, great poetry. For example, great lyrics are found in Noize MC, Scryptonite, Oksimiron …
"NOSTALGIA IS ETERNAL!"
"In general, everything in this life is tested by time," Gasparyan continues. For example, only the laziest did not stomp on the White Roses of the Laskovy May group. And then, too, the "absolutely mediocre" music of the 90s was compared with the stage of the 60s and 70s. But what do we see today? "White Roses" are performed and sung by everyone, from Zhanna Aguzarova to symphony orchestras. It turns out that this song also somehow surprisingly ended up in the "gold fund" of the post-Soviet song heritage. I think that 20-30 years will pass, and the already matured, aging current young generation will, with the same nostalgia, as Lev Valerianovich is doing now, remember how wonderful the music was, for example, of the 2000s, and in the same way oppose this very music to some new genres, musical styles and directions. Nostalgia, which is intertwined with the problem of fathers and children, is something natural and … eternal. And when they start comparing something from the past with what is now, I always remember the lines from Lermontov's Borodino: "There were people in our time, not like the current tribe, heroes – not you!"
Photo: A. Lomokhov,
S. Vedyashkin / Moscow Agency.
Article Categories:
Show Business