Russia does not need to sign documents on integration with Alexander Lukashenko. This can turn the Belarusian people against Moscow, political observer Maxim Yusin believes.
Lukashenka's pro-Russian policy could seriously damage Russia's image among Belarusians, Yusin said. For most of the country's citizens, Old Man has become an illegitimate president, the expert emphasized.
In his opinion, Lukashenka is toxic, and the majority of Belarusians will perceive negatively everything that he will do for integration within the framework of the Union State. "Because they will be associated with Lukashenka," the political observer said on the air of the "Voice of Pravda" YouTube channel.
As long as Lukashenko remains in the presidency, integration with Belarus should be postponed, Yusin is convinced. He believes that a couple of years should pass: new people will come to the leadership of the country, who will gain power as a result of fair elections, without large-scale falsifications and rigging.
If Moscow signs the documents on integration with Lukashenka, the majority of Belarusians will have the opinion that the illegitimate ruler is trying to impose an alliance with Russia on them. The unpopularity of the current Belarusian leader will eventually affect the Kremlin, the journalist warned.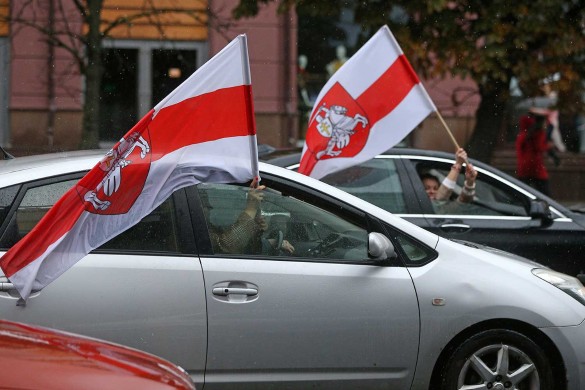 Recall that a month after the presidential elections in Belarus, Alexander Lukashenko gave an interview to the Russian media and voiced his position on integration with Russia. In his opinion, rapprochement on the basis of the 1999 Union Treaty is impossible.
Lukashenko explained that since then new generations have grown up, so the plans of 21 years ago will not be implemented. It is necessary to adapt the roadmaps for integration to new conditions, the Belarusian leader believes.
He pointed out the need for equal economic integration of Russia and Belarus. "No, not to unite everything and divide in half, this is stupidity, we will choke on this piece," Lukashenka said.
Article Categories:
Politics