In the Verkhovna Rada, a bill was passed on the UA / TV channel, which simplifies broadcasting to the territory of the occupied territories of Ukraine.
Famous producer Igor Kondratyuk on his Facebook page criticized the activities of the House for the occupied territories of Ukraine channel.
.
Moreover, comments from its subscribers immediately began to appear in the comments.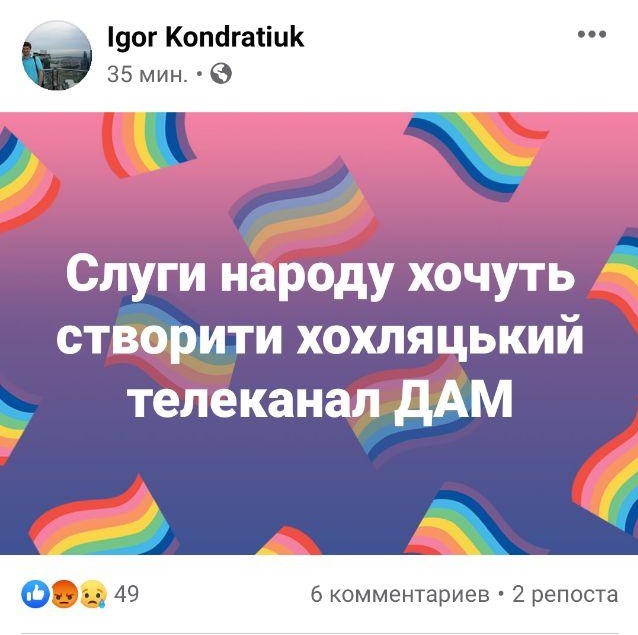 " "Dam, I won't give, .. I'll give, but not to everyone" (from a joke)), "And who's stopping them?", "Um, give" don't sound! "," Ta-da-da-DAM. ", "Hey, go to the fray with your own channel!", "The slogan for the channel for the electorate will be - Damn, but not for you!", "We have few channels?))", "Mayuyut right. 12% іmbecilіv demand svіzhih emotsіy ", - write in comments.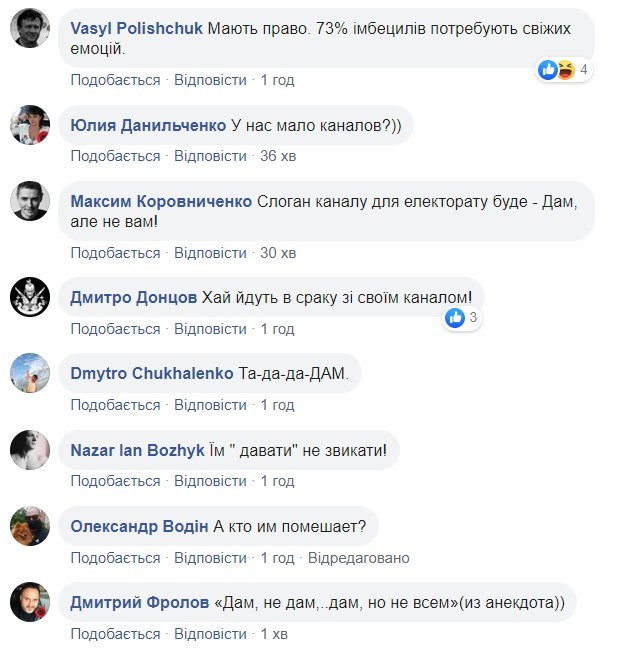 The bill provides that the state-owned enterprise "Multimedia Broadcasting Platform of Ukraine" will be able to broadcast in digital broadcasting, analog broadcasting and cable networks on temporarily occupied territories of Donetsk and Lugansk regions, Crimea and Sevastopol, in areas bordering the occupied territories and at the borders.
"New broadcasting channel" Dom " , which started in early March instead of UA | TV, will now be able to efficiently use the broadcasting capabilities to provide access to information and to be in touch with our citizens and keep them informed of the state's position, "commented the bill Alexander Tkachenko on Facebook.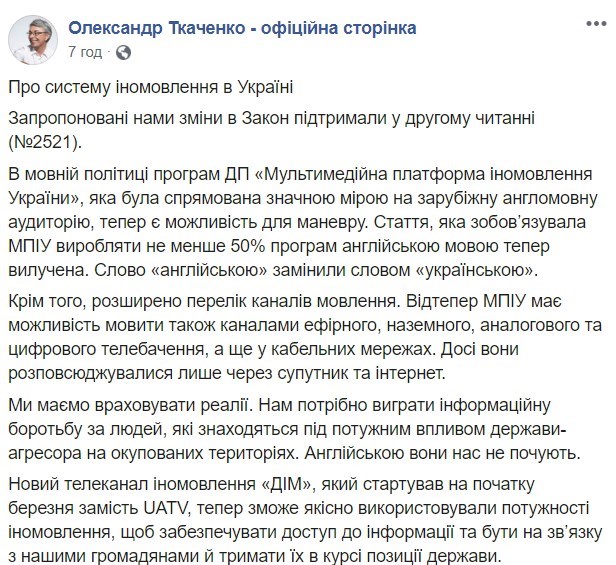 Recall that the TV channel House was launched on the main ove of the UA / TV channel, and it began broadcasting on March 1. It broadcasts the best content from all Ukrainian channels especially for the territories of Ukraine occupied by Russia.
Article Categories:
Politics