Kim Kardashian starred in an interesting photo shoot for Grazia magazine, appearing on the cover of the October 2020 issue. In the pictures, Kim poses in her own underwear.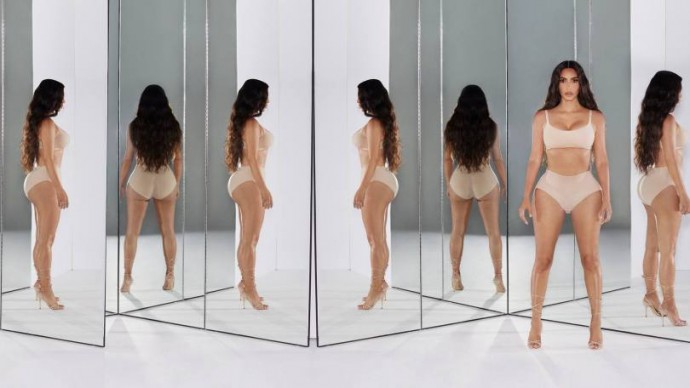 And in other photos she has blue hair. It looks like the image of Malvina from the fairy tale about Buratino.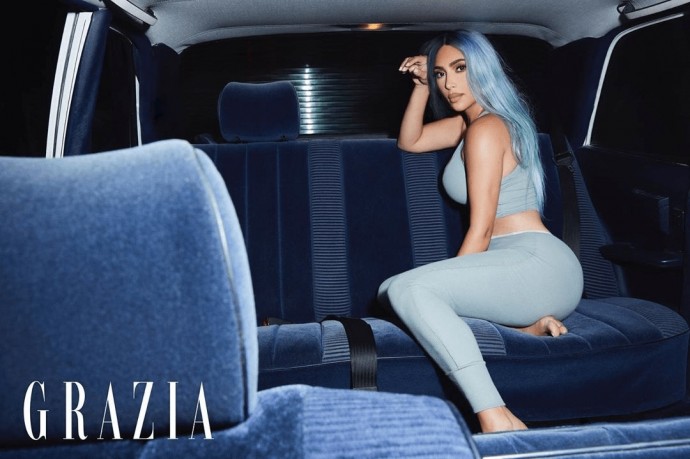 In her interview with the publication, Kardashian recalled difficult times when she was left all alone in a large house with four children and husband Kanye West, who tested positive for COVID-19. At that moment, Kim made the decision to release all the servants.
"It was so scary and unknown. I had four children and no one else in the house to help. I had to go change sheets and help him get out of bed when he was not feeling well. I did it with gloves and a face shield and really scared. "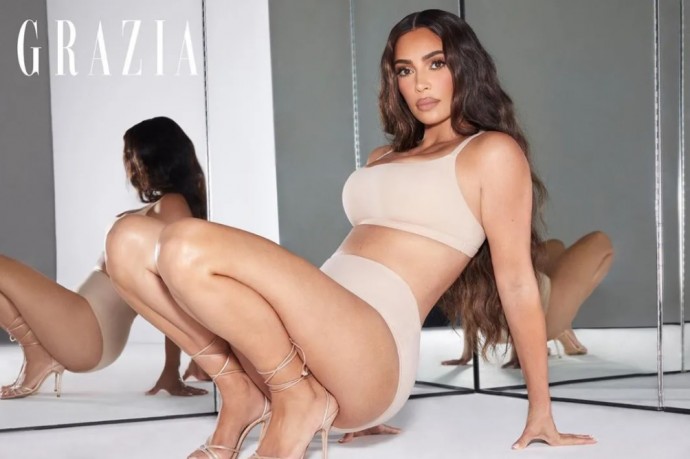 Kim said that she was frightened most of all by the unknown, because the virus has not been studied at all. But at the same time she admitted that for the earth this is a kind of necessary "program":
"I respect what is happening in the world. Maybe our planet needed a break," - concluded Kim.
Below is the continuation of Kim Kardashian's photo shoot in Grazia magazine October 2020:
Article Categories:
Show Business