10:49, 13.10.2020
The producer believes that all professions are worthy of respect.
Nastasya Samburskaya in her microblog on Instagram posted information about the earnings of firefighters. The star of the series "Univer. New hostel "learned that workers in this specialty receive up to 35 thousand rubles a month. Samburskaya does not see herself next to such a man, since, according to her, he will not be able to cover her expenses. The artist also added that she spent a lot of time making money, so she is not ready to support her chosen one.
Nastasya Samburskaya's statement angered many. Iosif Prigogine criticized the actress and producer. He believes that people have forgotten the importance of certain professions. Valeria's husband hopes that after the pandemic, people will come to their senses and understand the value of each person. Prigogine also noted that some people, experiencing difficulties, become kind, while others - embittered. Probably, Valeria's husband includes Nastasya in the second group.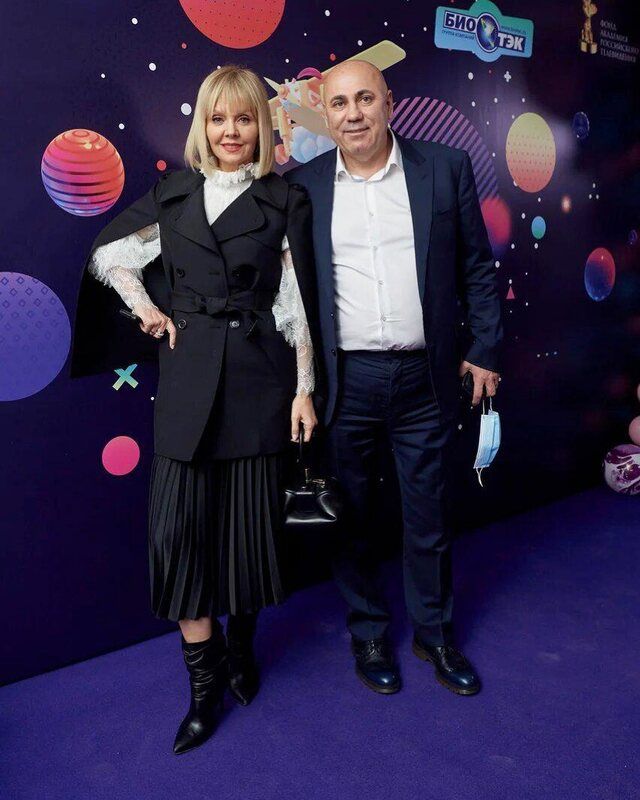 Valeria and Joseph Prigogine
"We should just bow down to the ground to those people who protect our lives, guard our lives. I respect professionals in any field. I'm sure Samburskaya said that she would never marry a firefighter because she probably never loved. And she was never loved. After all, if you love a person, then you don't care what he does. I don't really want to comment on different nonsense of different people. Moreover, there are people whom I respect very much, who are an example for me to follow, "Iosif Prigogine told REN TV.
Nastasya Samburskaya is known for her harsh statements on various topics. For example, at the end of August, a plastic surgeon turned to the actress, offering to correct all the flaws in her appearance. Samburskaya replied to the doctor in a rude manner, pointing out a "lack of brains." An offer from a surgeon came to Nastasya after she admitted that she had complexes about her legs since childhood.
Anastasia Samburskaya
Samburskaya began to worry about her appearance in adolescence, when her mother's friend made her a remark about cellulite. Then the brother of the future actress pointed out to her the curvature of her legs. As a result, now Nastasya always carefully selects the length of dresses and boots, tries to stand in a certain way in order to look more impressive in the photo and in life. At the same time, the actress noticed that in adult life she was made unflattering remarks about her legs. Many subscribers supported Samburskaya in the comments, noting that many can only dream of legs like hers.
Nastasya Samburskaya is very scrupulous about her appearance. For example, after quarantine, the actress left for a health clinic to lose weight gained during self-isolation. To get back in shape, Samburskaya turned to specialists. At the same time, the star admitted that usually visiting health clinics for her is an unaffordable luxury.
Read also:
Nastasya Samburskaya first showed her lover
Nastasya Samburskaya explained why she would not give an interview to Ksenia Sobchak
Nastasya Samburskaya sharply responded to the offer of a plastic surgeon to do liposuction
Article Categories:
Show Business