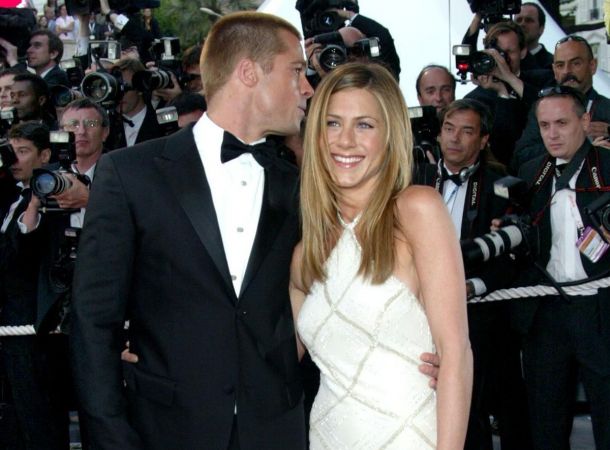 Recently, fans are increasingly talking about the possible reunion of Brad Pitt and Jennifer Aniston. Hollywood stars used to be the official husband and wife, but then Brad left Aniston for an affair with Angelina Jolie. A few months ago, the ex-spouses met again, and Brad Pitt apologized to Aniston for past grievances. Since then, the actors consider each other friends, and journalists even talked about the possible reunion of Pitt and Aniston in the status of lovers.
Aniston and Jolie never talked with each other, but it was no secret to anyone that the actresses did not like each other. The day before, the words of Jennifer Aniston many years ago penetrated the media, when the actress expressed everything that she thinks about her rival:
"I was not aware of what was happening. And to find out now about it in this way was more than just unpleasant to me. I think it was completely inappropriate for her to go into such details ... And I find her behavior simply indecent! "
Aniston talks about an interview with Angelina Jolie, in which she once mentioned filming with Brad Pitt in the movie Mr. and Mrs. Smith. Then the Hollywood star said that every day she dreams of getting back to work as soon as possible, to be next to her lover in the person of Pitt.
Recall that Jennifer Aniston wears the ring donated by Brad Pitt again.
Article Categories:
Show Business