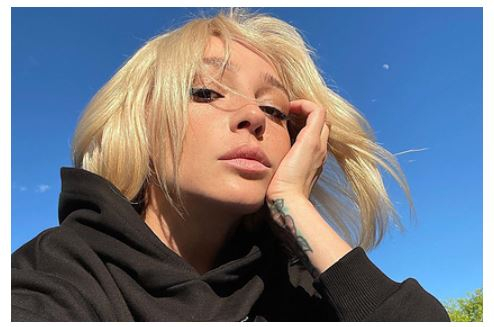 Popular Russian blogger, TV presenter Anastasia Ivleeva spoke about breaking up with her husband, rapper Elj (real name – Alexey Uzenyuk). She revealed the truth about their relationship in an interview with journalist Ksenia Sobchak, the recording of the conversation is available on YouTube.
According to the TV presenter, marriage problems have arisen for a long time. Ivleeva noted that she finally broke up with her husband in the spring. "There is no such thing that a day has come when some ****** [ужас]and people disagree. That is, this is a period that lasted for some time. Let's just say it was spring. March, give or take, "she shared.
The blogger said that each of them had their own pace of life. "In general, by nature I am very impetuous, that is, like a steam locomotive, I constantly need to fly somewhere, generally super restless. (…) Lech is so much slower, his creativity is built in a different way, "explained the celebrity.
Ivleeva added that Aljay remained close to her and she has strong feelings for him. "I still love him, of course," she said. The blogger clarified that the rapper was also her good friend, with whom she had something to talk about, and a person who constantly inspired her.
Earlier it was reported that Aljay released the song "She Loves You", in which he ridiculed parting with a blogger. In some phrases, fans found insults to Ivleeva.
Anastasia Ivleeva and Alexey Uzenyuk got married in 2019. Rumors of marriage problems began to appear at the end of 2020, but then the blogger denied them.
Article Categories:
Show Business