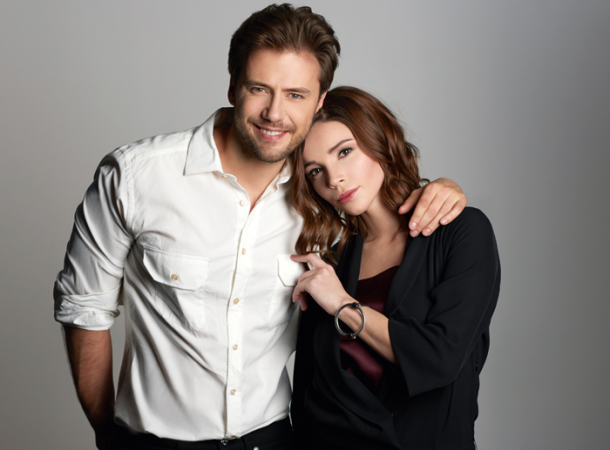 Russian actor Ivan Zhidkov, about 4 years old, met with a girl named Lilia Solovyova. At some point, Ivan and Lilia became the parents of a common son, however, shortly after the birth of the baby, Zhidkov and Solovyov quarreled and broke up. Now Ivan and Julia are in a bad relationship, but Zhidkov is trying to find a common language with Solovieva in order to be able to communicate with his child.
Recently, apparently, the relationship of the actor and Lilia Solovieva spoiled completely. On the eve of Ivan said in his microblog that Lily does not allow him to see his son. As the actor noted, Solovyova motivates her ban with the fact that now - the coronavirus pandemic, and therefore such meetings are dangerous. Nevertheless, Zhidkov does not accept such explanations, believing that coronavirus is only a formal reason to limit the meetings of the father with his son.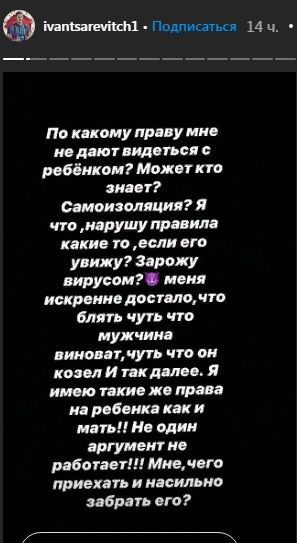 Ivan recalls that he has exactly the same legal right to see the child, participate in his upbringing, as the baby's mother, but in fact it turns out that these rights are not balanced. At present, Zhidkov regularly pays his alimony for their common child, but due to recent circumstances, Zhidkov put an ex-girlfriend to his beloved ultimatum: either she allows him to fully communicate with his son, or he stops paying alimony.
"The only lever is child support. As soon as I hinted that I would not give them until I saw my son, everything was leaked to the Internet! After this, I don't want to do anything for women! ", Ivan shares.
Recall, the little son began to forget Ivan Zhidkov.
Article Categories:
Show Business