Ivan Urgant, in his evening show with a huge audience, cruelly joked about the orientation of his friend and co-host Dmitry Khrustalev. Various rumors and tales have been circulating about Dmitry's homosexuality for a long time, from his fictitious relationship with Yekaterina Varnava, a lover to support LGBD representatives, to incomprehensible diseases that Khrustalev is struggling with.
So yesterday Urgant invited Dmitry to evaluate the appearance of actor Chris Evans, who was recognized by People magazine as the sexiest man.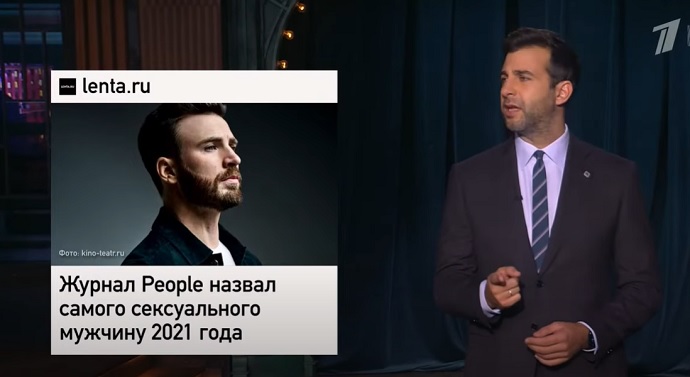 "Mit, that's on your scale of sexuality ..", – the host began the topic.
"On my scale of male sexuality?" Dmitry was surprised.
"Yes. According to your scale of male sexuality. Here, Chris Evans. Well, how much, come on," continued Urgant.
"Well … how many … Well, 7-8", – the ex-member of KVN answered, thinking.
"But suppose you drank a little, well .. music, light has something, there is something transparent on Chris .. Here, how much would you give .. You have not had meetings for a long time …", – Urgant simulates the situation.
"Well, if this is an assumption, well, 9 .. of course 9," Khrustalev smiles.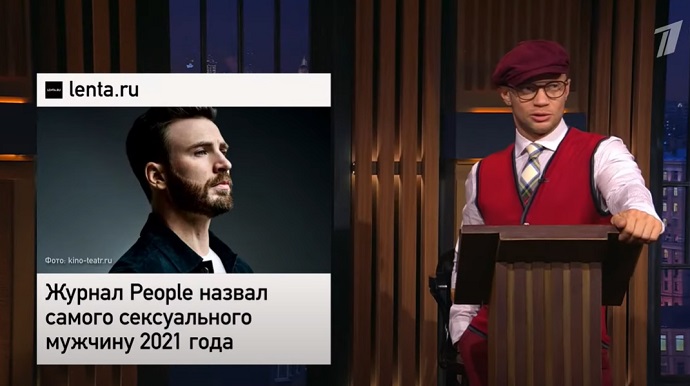 "He doesn't pull the top ten! I think so too," Ivan laughed.
Just below the video:
Urgant also reminded Dmitry how he lived in the same room during the KVN game with Vladimir Zelensky, and at the very beginning of the program, together with Yuliy Gusman, he scolded Khrustalev for the excessive use of rainbow colors in congratulating the game on its 60th anniversary.
In general, this evening on the orientation of Dmitry Khrustalev walked up and down.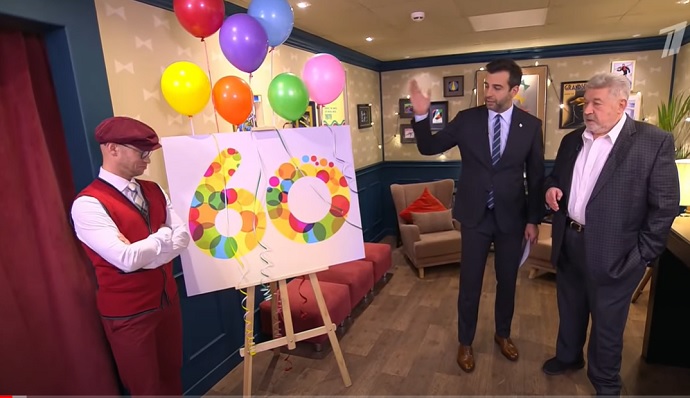 Article Categories:
Show Business