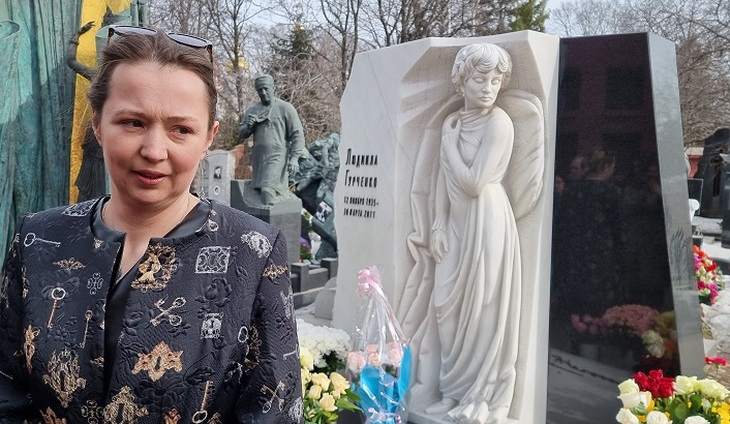 The granddaughter of the legendary actress Elena Koroleva accused the widower of her grandmother Sergei Senin of having appropriated all the family jewels.
We phoned the "accused" to find out where he had gone to the treasure.
More than 10 years have passed since the death of Lyudmila Gurchenko (the actress died on March 30, 2011). And all this time a hereditary war has been going on between her loved ones. First, the artist's daughter Maria shared the property with her widower Sergei Senin. It was not possible to agree peacefully – the heirs had to find out through the court who will receive what share. Most went to the widower, and Maria resigned herself to this. In 2017, she herself died of heart failure without leaving a will. As a result, already her daughter – Elena Koroleva – went to the courts. She is trying to share the property she received from her grandmother with her own father. But she did not forget that Senin, too, did not give everything to her and her mother …
– Unfortunately, it so happened that after the death of Lucy, my mother and I did not receive any jewelry. They all disappeared somewhere, – said the granddaughter of Gurchenko. – Where did the diamonds go – a question to Lucia's widower. We do not communicate with him, when he came to television, he even set a condition that I should not be on the program. This was spelled out in the contract.
– I'm very sorry that she (Elena. – Ed.) shows itself from such a side, – Sergei Senin told us. – I'm not going to answer her accusations. Why would I go into all this? For what?
– But what about the jewels? Where did they go? Maybe you can look at them in the Lyudmila Gurchenko Museum, which you created?
– What kind of jewelry are we talking about?
– It seems that there were some diamonds …
– Ltd! Diamonds! Where did it come from? It's just some kind of madhouse – this whole situation. I will not make any statements on this matter. It's beneath my dignity …
Marina Niklyueva.
Photo by I. Popelnyukhov.
Article Categories:
Show Business