Journalist, TV presenter, actress Lusik Karapetyan shared her experience of working on TV and filming a big movie.
In a recent conversation with reporters, Lusik Karapetyan (@lusik_karapetyan) talked about how she got on television and shared her impressions of filming with Nagiyev Jr.
Tell us about your television career. How did you manage to get on TV and, most importantly, stay there?
I have been working in television since I was 12. As a girl, they noticed me at school and invited me to the KADR Children's TV studio. A few years later, inside local television, I switched to adult TV. Thanks to good diction, correct speech and literacy, I managed to establish myself as a good journalist. I have always been creative, created interesting material and took an active part in the work. A journalist is not a profession, but a state of mind and a way of life. It is impossible to become a journalist, they have to be originally. Not everyone can be in the frame.
Do you remember your first broadcast? What are the memories of him?
I remember my first broadcast, I remember my first video. It was about kindness and karma. I have very fond memories of my first video material, in which I put my heart and soul into it. I remember how worried I was when I was in front of the camera for the first time, I remember how we edited the plot on TV. It was like magic. I remember looking at myself with excitement for the first time on the screen. These are special sensations that cannot be forgotten. I fell in love with television from the first second. Well, and, of course, I remember how difficult it was, because being in the frame is not only a lot of work, but also a great responsibility.
Lusik, you are the presenter on one of the most popular music channels RU TV in Russia and every time you need to look as effective and stylish as possible. Are you looking for images? How does the process of choosing things work?
I am proud to be a TV presenter for many years and have a lot of experience in the frame. And despite the fact that I have been on RU.tv not so long ago, I managed to fall in love with this music channel. Indeed, it is not easy to always look as effective and stylish as possible, you need to select special colors, know what looks best in the frame, exclude some types of clothing. I choose my image myself. I always try to look elegant first of all, with a slight touch of sexuality and femininity. I know which color suits me best, in which I look advantageous, and what is acceptable in the frame. Makeup is not always done by a professional makeup artist.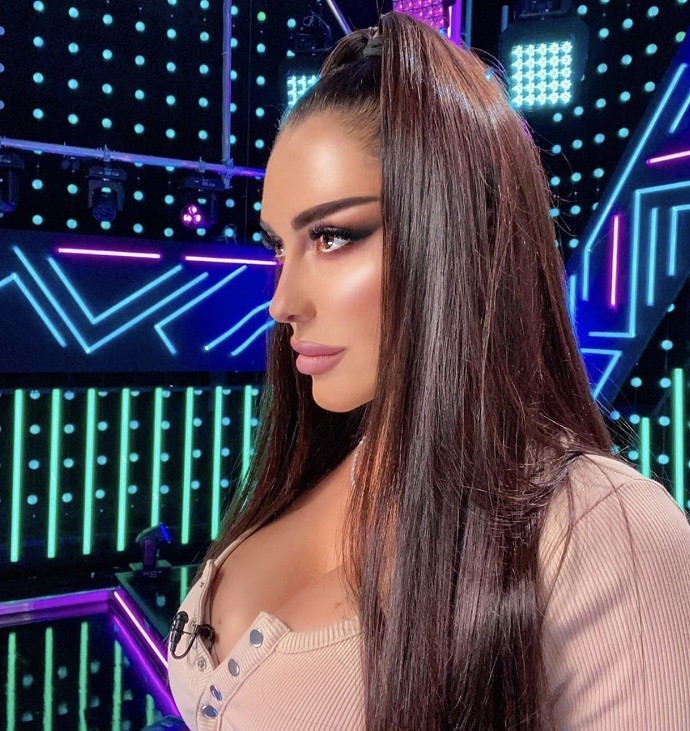 What qualities do you think help a woman to be successful? What is your secret to success?
I believe that a woman can be successful on her own without any extraneous circumstances and people. For success, a person needs first of all self-confidence. A successful person always knows what he wants, clearly goes to his goal and is not afraid to make mistakes. I am just like that - I always see the goal, I am confident in my victory, I have no doubts and fears. The secret of any person is within himself. We are individuals, we are individuals and each of us is as successful as he wants. I consider myself a successful girl, and I am sure of it. And of course I want every girl to believe in her dreams, no matter how brave they are.
1 2 Next →
Article Categories:
Show Business