14:07, 01/19/2021
The organization demanded from Lyudmila Narusova to return the surplus back in 21 months.
The Pension Fund demanded that the mother of TV presenter Ksenia Sobchak Lyudmila Narusova return 730 thousand rubles. The politician received this money as a supplement to her pension. The fund is going to resolve this issue through the courts.
It is reported that in the period from 2012 to 2016, Narusova received a pension supplement as a former senator. At that time, she did not occupy the senatorial office. Since September 2016, Lyudmila Narusova nevertheless returned to the Federation Council. When returning to work, Narusova had to inform the Pension Fund of this so that he would stop paying her extra money. However, Sobchak's mother never did it. And only two years later, in 2018, the PFR learned about her new appointment and canceled the surcharge. It is known that for 21 months Narusova was overpaid 730 thousand rubles.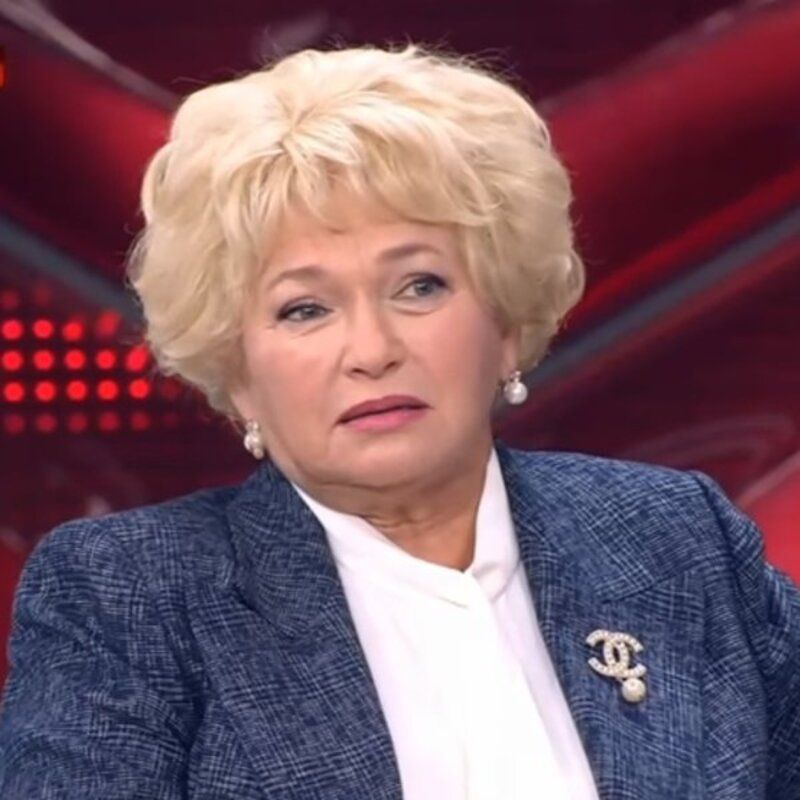 Lyudmila Narusova
It should be noted that the relationship between Ksenia Sobchak and her mother cannot be called exemplary. The TV star has repeatedly admitted that she and her parent often argue and disagree with each other in many ways. Lyudmila Borisovna wanted her daughter to be the best in everything and put pressure on her with authority.
In an interview, Sobchak said that throughout her childhood she suffered from criticism from her mother, and later was forced to endure ridicule in the presence of her ex-husband Maxim Vitorgan. "Mom loves to criticize me in front of her husband, she loves to comment on something … I understand that all her life she wanted me to be the best. But this has a different side. I have never heard the words of praise that I would like to hear. I don't want my son and me to be the same. I would like to learn to let go, not criticize, accept him for who he is, regardless of whether I like it or not, "Ksenia shared three years ago.
Ksenia Sobchak with her mother
However, a difficult relationship with her mother had a positive effect on Xenia's motherhood. The star treats his son with tenderness Plato… The boy was born on November 18, 2016, and the TV presenter called this day the happiest in her life. It is noteworthy that earlier Ksenia positioned herself as a "childfree" and spoke extremely unflattering about children and motherhood. Sobchak is convinced that she will not repeat the mistakes of her mother. She previously stated that she did not intend to control every step of her son. In addition, she said that she wants to learn how to refrain from criticism and accept her child as he is.
Recall that the presence of a common son did not save the marriage of Sobchak and Vitorgan. In March 2019, Ksenia Sobchak and Maxim Vitorgan officially announced their separation. Despite the hype surrounding their divorce, the ex-spouses tried to maintain good relations for the sake of Plato, MK reports.
After a divorce from Vitorgan, Ksenia was not left alone for long. Even before the official separation from her husband, Sobchak was suspected of having an affair with director Konstantin Bogomolov. I must say that Maxim and Ksenia themselves fueled these rumors. Ksenia Sobchak stopped hiding her relationship with Konstantin Bogomolov after the official parting with Vitorgan. On September 13, 2019, the journalist and director signed at the Griboyedov registry office, after which they got married in the Church of the Ascension of the Lord in the Watchmen. On the same day, the newlyweds played a magnificent wedding.
Ksenia Sobchak and Konstantin Bogomolov with their parents
Read also:
Ksenia Sobchak said that they wrote a statement against her to the prosecutor's office because of a video about coronavirus
Ksenia Sobchak boasted that her new restaurant is full of guests
On the eve of childbirth, Margarita Simonyan gave a great interview to Ksenia Sobchak for her YouTube show "Beware, Sobchak!"
Article Categories:
Show Business