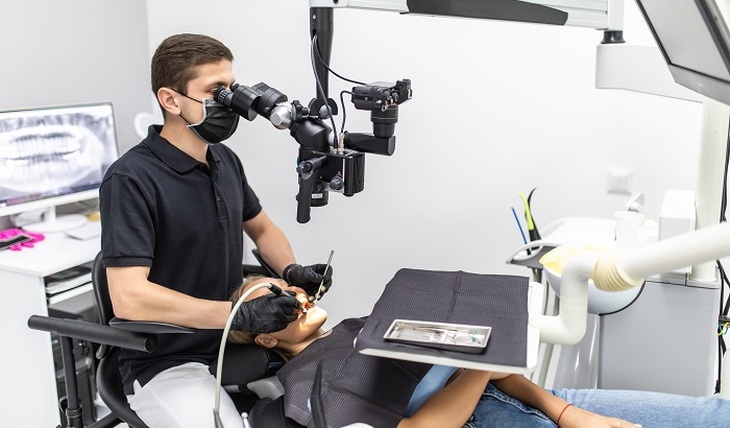 The foreign political situation and sanctions pressure complicate the situation on the medical device market, but the situation has not reached a critical state, officials assure.
At the end of May, Roszdravnadzor issued an order on the rules of procedure for the commission, whose task is to determine the types of medical devices that fall under the status of scarce. The first list of 37 titles was published in June this year. By the end of August, the list has expanded significantly (apparently, not for the last time). It included various types of reagents and analyzers for working with them, diagnostic equipment, defibrillators, catheters and antibodies, consumables for dental equipment, clips for a heart valve … A total of 1648 items, each of which has a six-digit code. You will not believe it, but today it turns out that such simple instruments as, excuse me, vaginal speculums and ear funnels are not produced in Russia. How did we get here? And how, in which case, will our gynecologists and otolaryngologists have to work?
Registration of a medical product required by laboratories, hospitals and clinics and included in this list is carried out in a simplified manner and much faster – in just 22 working days instead of 50, or even five. By the way, the test system for the monkeypox virus, developed by the Vector Center, passed the first registration under the new accelerated procedure.
According to Igor Korobko, Director of the Department of Science and Innovative Development of the Ministry of Health of Russia, the state register of medical devices contains information on approximately 9694 codes. At the same time, more than 4,500 types of products are not produced in Russia and friendly countries, among which there are also critical ones: devices, instruments and consumables for endosurgery and dialysis, components for anesthesiology and resuscitation, endoprostheses and much more. The official emphasized that since the beginning of the special operation in Ukraine, not a single foreign manufacturer has officially left the Russian market, and assured that the new rules for registering medical devices under the sanctions will create favorable conditions for Russian developers to bring their products to the market.
"As for setting priorities in terms of import substitution," Korobko added, "today 20 working groups have been formed in the fields of medicine, each of which will have a specialized chief freelance specialist, a representative of the Ministry of Industry and Trade, Roszdravnadzor, and experts. The tasks of these groups are to identify critical, non-replaceable medical devices, the needs for them and develop measures aimed at preventing a shortage of medical devices in case foreign suppliers decide to leave Russia.
Perhaps everything will happen as the official says, but some facts haunt practitioners and laboratory workers. It turned out that not only did we not produce breathing monitors or screws for a shoulder joint replacement, artificial ligaments or wires for an embolism filter, but even such seemingly simple products as protective caps for syringes, cotton surgical thread, sterile saline solution. for washing instruments and a medical cup for forceps.
According to the Vice-President of the Russian Academy of Sciences Vladimir Chekhonin, "the share of domestic medical devices in Russia has not changed since 2014, remaining at around 21%. Due to the implementation of the Healthcare national project and state support measures for domestic producers, this figure should grow to 32% by 2024." It turns out that today we produce only a fifth of the medical products that the industry needs, and we will be able to raise production to 32% only in two years. But scalpels, endoprostheses, catheters and more than 1,600 types of medical devices are needed here and now. It will not be possible to arrange their release even with the help of accelerated registration, no matter how hard you try. Our entrepreneurs, of course, will try to start independent production of equipment, reagents and tools, but they will not physically be able to close the hypothetical shortage.
You and I can only hope that the grandiose plans for import substitution, this time in the medical field, will not turn into, as we are used to, an empty and senseless waste of public money. Because now we are talking about the life and health of Russians, who do not care where and how the medical equipment and drugs they need are produced.
Elena Kazantseva.
Photo: ADOBE STOCK
Article Categories:
Economy