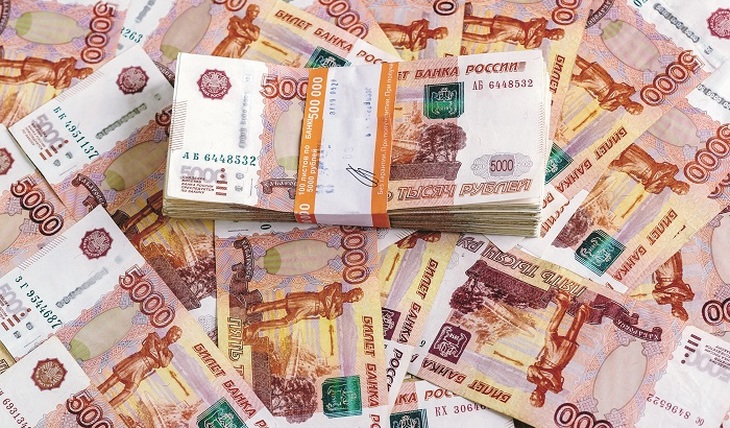 How much do Kirkorov, Galkin and other stars spend per month
The pandemic has seriously affected the income of our celebrities. And at the same time, they are not trying to keep their costs down! Many have a bunch of apartment houses around the world, for the maintenance of which you need to deduct serious sums every month. Chests, waist, buttocks require even more expenses … How much a month do Russian stars spend on themselves, their loved ones, and on their environment?
COTTAGE IN SWITZERLAND AND JEANS AT THE PRICE OF A CAR
Joseph Prigogine last year he received a lot of angry comments over the words that Russian musicians are really poor. After all, soon after this statement, his stepson Arseny Shulgin I bought myself a Maybach for the 22nd anniversary for 10 million rubles. Prigogine assures that he personally needs about 2 million a month as a living wage. They say that you have to support a large family, which is why such considerable sums run up. And real estate requires constant investment.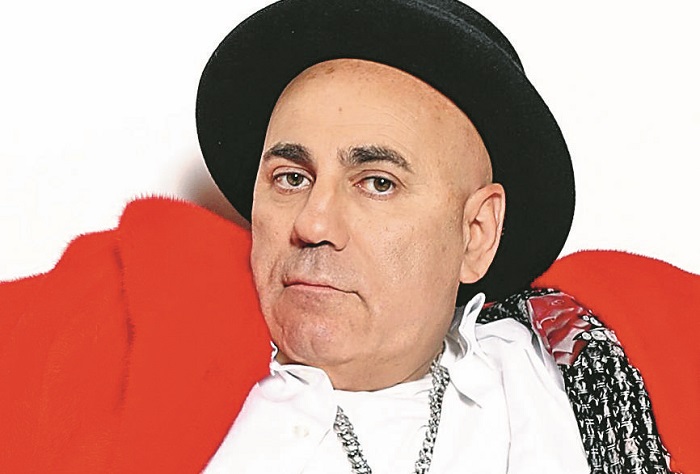 – I pay for my mother's housing – that's about 15 thousand for a "communal apartment". For our apartment with Leroy comes a payment for 60-70 thousand. The price, as you understand, depends on the area: here it is 300 meters. And the house is not easy – there is security, various services. Add to this the cost of a summer residence in Switzerland. Although it cost at one time cheaper than a shed on Rublevka, the maintenance costs 120 thousand a month, – explains Prigozhin. At the same time, the producer sincerely believes that people who say that you can live on 30-50 thousand rubles a month are simply being cunning.
IN Philip Kirkorov in ownership – a lot more real estate, including those abroad. This is an apartment in Moscow, a mansion in the Moscow region, apartments in Bulgaria and an apartment in Miami. Even when the singer does not travel outside Russia, he has to pay a lot of bills. Once Philip admitted that this amount reaches about 2 million a month.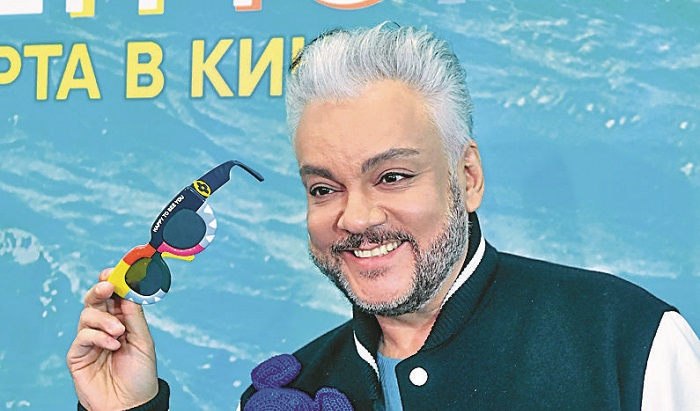 In addition, Kirkorov has a lot of expenses for service personnel. And this, as meticulous journalists calculated, is not less than a million rubles. Indeed, more than a dozen people work for the king of our stage. We bend our fingers: a housekeeper, two nannies, a security guard, a gardener, a cook, a driver, two bodyguards, a PR manager, a director … And add a musical group to which Kirkorov pays a salary. And we do not take into account the singer's love for expensive clothes. There are real legends about this passion of his. In addition to the usual dressing room, Philip even has a special accessory room, cap and sock. And there are so many things that a special computer catalog is required. The most expensive clothes in Kirkorov's collection are jeans worth 2 million rubles.
"I won't buy such expensive ones anymore," Philip assured the journalists a year ago.
However, if he did moderate his appetites, it was not by much. So, Kirkorov's March appearance at the premiere of the comedy "Russian South", where he appeared from head to toe in Louis Vuitton, was estimated at more than a million rubles!
MILLION PER COMMUNAL
Anastasia Volochkova – also the owner of a huge amount of real estate. The ballerina lives in a mansion in Nakhabino near Moscow, she also has apartments in St. Petersburg (on Italyanskaya street), in Moscow (on Petrovka). And unexpectedly – several apartments in Astrakhan.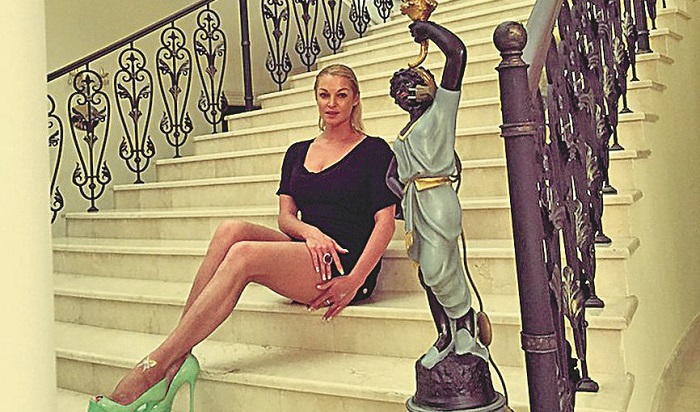 – My ex-husband wrote them on me Igor Vdovin… He still has not returned a debt of 3 million dollars to me and thus, apparently, wanted to pay off, – said the ballerina.
However, according to Anastasia, the Astrakhan housing brings her only losses: for the maintenance of Volochkova's apartments in Volochkova, she has to pay 100 thousand rubles a month, which is expensive for her in today's difficult conditions.
– I will sell them, they only ruin me, – the ballerina promises.
Maksim Galkin recently said that he personally monitors all utility bills.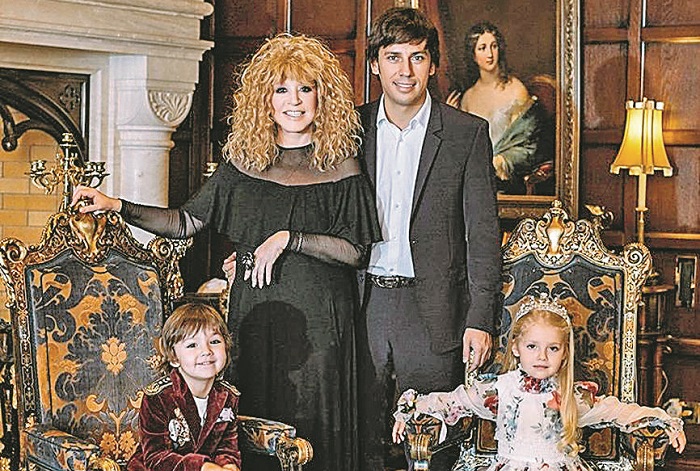 – We pay a lot for the communal apartment, – the showman admitted. – I will not name the amount, but it is large. Not just some kind of huge, but big.
However, the journalists immediately found out this amount. It turned out that Maxim spends about a million rubles a month on the maintenance of the castle! To the expenses of Galkin and his wife Alla Pugacheva spending on children should be added. It is known that Harry and Lisa have several nannies living in the house (each receives about 150 thousand a month), as well as a French tutor, swimming coach, speech therapist and English teacher.
DO NOT REFUSE IN ANYTHING!
Victoria Bonya not so long ago complained that she had to spend a lot on the maintenance of her Monegasque apartment. According to the girl, electricity alone consumes about 500 euros a month – regardless of whether someone lives in an apartment or not. And at the same time, Vika admits that she easily earns money for her expenses.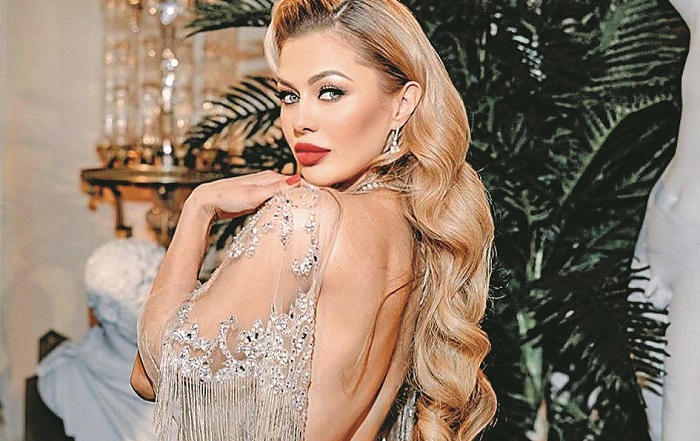 – I make good money in general. I have jeans (Victoria Bonya Jeans line – Ed.), An online educational platform. I have a lot to live on. I do not deny myself anything, – said Victoria. – The best month brought in an income of 200 thousand dollars just for these courses. And the worst is only 50.
Note that the "worst" month for Boni is, if converting dollars into rubles, "only" 3.5 million rubles.
Blogger Danya Milokhin admitted that he could easily spend one and a half million only on clothes.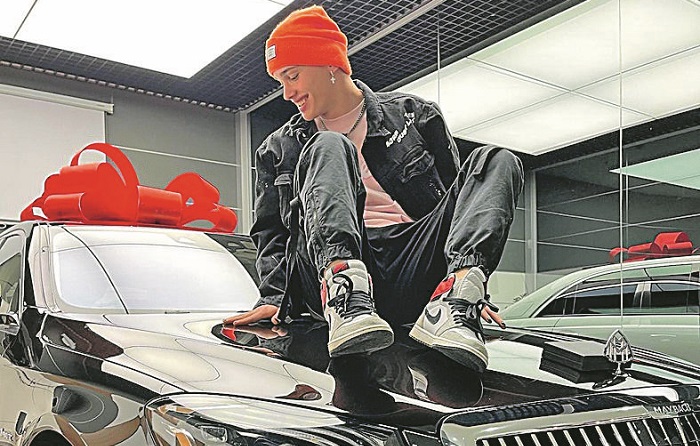 "Blames" his poor childhood for this. They say that he grew up in a dysfunctional family, so now, when he began to earn a lot, he sometimes cannot deny himself some unnecessary, but beautiful and expensive trinket.
Dmitry Shepelev usually does not disclose his income and expenses. However, the other day it became known how much the TV presenter cost the birth of a baby (recall, recently, Dima's beloved, designer Ekaterina Tulupova, gave birth to his son). In the photographs that Shepelev published from the hospital, experienced people immediately recognized the luxury ward of an elite clinic, which our celebrities love very much and the cost of childbirth in which starts from 500 thousand. However, according to experts' calculations, Dmitry's annual income, taking into account advertising fees, is about 30 million rubles. So he can definitely afford to shell out a tidy sum for childbirth.
Singer Stas Piekhafrankly, it is not included in the top five most demanded artists. However, he is used to living on a grand scale and is not ready to part with his habits.
– I need a million a month to feel comfortable. A million for your pocket! – the young man admitted recently.
True, we must pay tribute to Stas: he gives the lion's share of his income to his loved ones. He sends 500 thousand a month to his parents and another 350 thousand to his son from his first marriage.
The rapper showed even greater generosity (however, so far in the format of a one-time promotion) Morgenstern…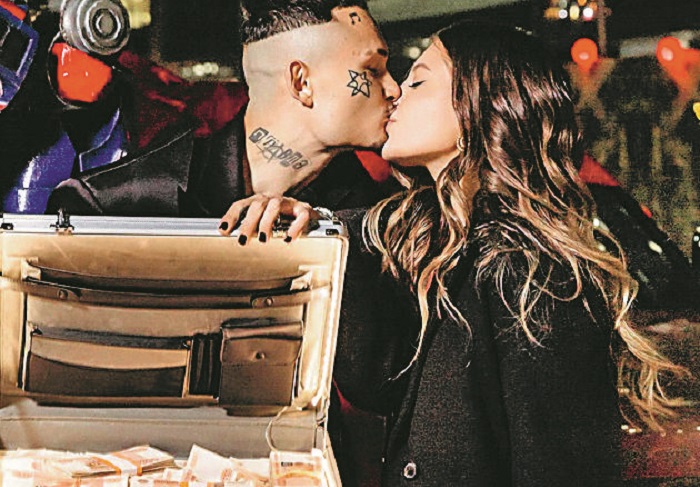 Needless to say, his girlfriend was incredibly lucky. The modest girl Dilara, who once started dating an ordinary guy Alisher, now has nothing to deny herself. For her birthday, as a gift from the singer, she received a luxurious car, the cost of which is 6-7 million rubles, as well as a silver case with several packs of five thousandth bills.
– It's five million. You can buy whatever you want with them, – said the artist.
GRACE AND PLASTIC
A separate expense item for all stars is their beauty. Gone are the days when our celebrities, when asked how they manage to stay young, told platitudes like "thank you mom and dad". Today it is no longer a shame to admit to constant visits to a plastic surgeon. So, the singer Lyubov Uspenskaya honestly admits that she has repeatedly gone under the knife for the sake of beauty. She underwent a facelift, mammoplasty, and the other day she decided on a very unexpected operation. The star made her buttocks plastic – for this she was pumped into the fifth point with fat taken from the abdomen.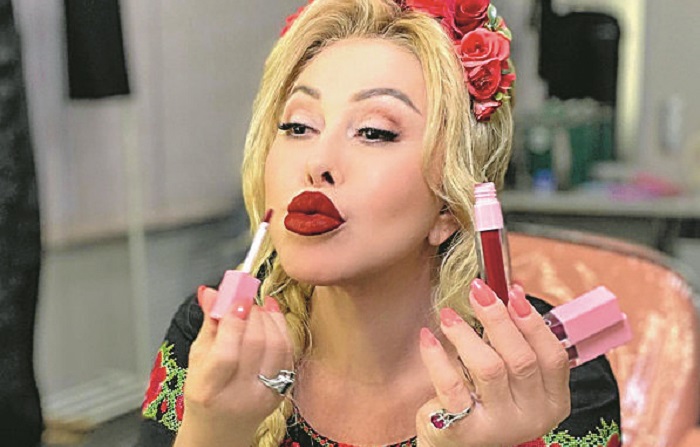 – There was no goal to do something huge, she basically has a good figure of her own. And with this fat, we again add vigor, – said the surgeon Uspenskaya.
Blogger David Manukyan a couple of months after breaking up with Olga Buzovoy said that he finally had free money. It turns out that Dava spent so much on his beloved that he was left with mere crumbs on himself, his beloved.
– I began to save money and realized that I was spending a lot of money! – admitted the blogger.
Although before that he was not too shy when going shopping. I remember that a year ago Dava said that he went to the Central Department Store for shopping and spent about a million rubles there. By the way, then they said that he paid with Buzova's card. In any case, after breaking up with Olga, the blogger first went to spend money. He underwent liposuction for himself – they say that the operation cost Dava half a million rubles.
She laid out 600 thousand for her new breast Oksana Samoilova… Spouse Gigan and a mother with many children does not hide the fact that she herself fed all her children.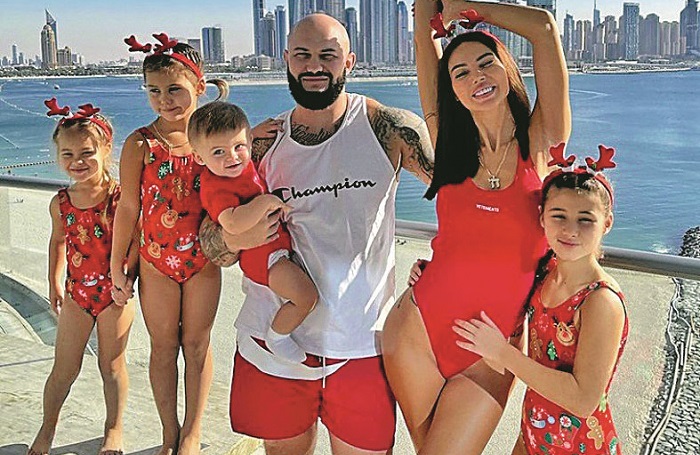 It is clear that the girl's breasts are no longer the same shape as they were in early youth. That is why Oksana decided to turn to plastic surgeons, which she frankly told her fans about.
"My chest was really stretched out after so many children and feedings," Samoilova said frankly. – New implants fit me, my breasts don't look too huge. I had not the most budgetary operation, it turned out to be 600 thousand, together with implants and a hospital.
In addition, Oksana honestly admitted that this is not the first time she has been installing implants. 10 years ago, the girl changed the shape of her breasts. Then the operation cost "only something" 200 thousand rubles …
Photo: Kiselev Sergey / Agency "Moscow"
Article Categories:
Show Business