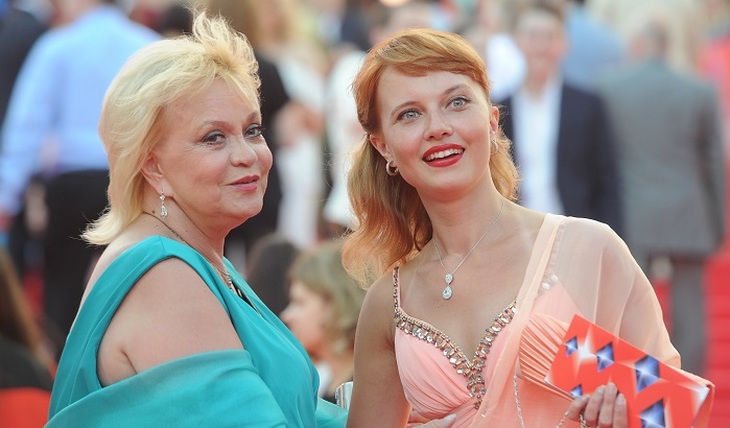 Composer Alexander Afanasyev, husband of Irina Shevchuk, passed away in December 2020. And now the famous actress wants to introduce her daughter Alexandra … to her sisters.
"Our romance with Sasha began in Moldova, where we arrived with the" Comrade Cinema "program, – said Irina Borisovna at the" Kinoshock "festival, of which she is president. – I had to go to a large audience for the first time, I was worried, and Afanasyev, he was the musical director of the program, calmed me down. Even then, some kind of spark ran between us. But I avoided him, because all the female actresses were in love with him …
Our group lived in the hotel of the Central Committee of the Party, there was a good buffet where you could buy all sorts of sweets and amazing wine. Once I bought a "Bouquet of Moldavia", sweets and so on, and Afanasiev says: "How are you going to carry this?" "Well, will you help me, probably?" – I answer. He takes the box, brings it to the room, puts it down and tries to kiss me. "What else is this?" – I was indignant. That is, the first run failed, but there was the next one.
One day he says: "Today is my birthday. Come in the evening! " I go to the girls – they are surprised: "Actually, his birthday is in June." "Here is a parasite! – I say. – Let's all go together! " We go in, and there is Vakhtang Kikabidze sitting there. And we had such a great time. Little by little the girls flew away, and Buba left. Afanasyev and I stayed. And they stayed for 41 years.
This couple was always in sight. A bright actress, an imposing composer. The daughter was raised to be a beautiful and clever girl, she also became an artist. However, few people knew that Afanasyev had two more adult daughters. And now Irina Shevchuk wants to introduce all the sisters to each other.
– Sashka turned out to be very rich with us. I knew that at the age of 19 he gave birth to a daughter. Her name is Irina, she lives in Moscow, she is a psychologist, but she writes wonderful poetry. It so happened that they did not communicate in recent years. And when Sasha was gone, I called Ira, now we are in touch with her. There is also a second daughter – Anastasia, she lives in America … You see how rich Afanasyev is: he left a good mark after himself. If Sasha had a sin, it was only that he did not communicate with his children. It seems to me that I must atone for this sin and unite the three sisters so that they are close, dear. And I will do it …
Christina Ulyanova.
Photo: A. Lyubimov / AGN "Moscow"
Article Categories:
Show Business