Looking at the photo of Christina Asmus on Instagram, you cannot say that she is experiencing such health problems.
But as they say, appearances are deceiving. The day before, she complained to her fans that the bad filmmakers wanted to take away her legal days off and threatened to sue if she didn't come out on the set.
– Blood pressure 200, nosebleeds, sleeping 16 hours a week for many months, burst capillaries in the eyes, torn ligaments in the leg (which I never restored), high temperature every few days, insomnia, delayed menstruation for 2 months (I'm not pregnant!), headache, regularly shrunken voice, hungry diets … … and I'm only 33, – said Christina on Instagram.
But, apparently, all of the above was not a serious argument for the filmmakers, and they scheduled the shooting for the days that Asmus planned to devote to her health.
– To say that physical and mental health is in critical condition is to say nothing. One of my films wanted to take those dates for filming. And if (quote) my "conscience will allow me to refuse," then fines and court. Plus the wording that I will drown this movie, let everyone down and that the treatment is actually a vacation, supposedly my whim and I need to find all the other days for it. Which I do not have from the word – at all. And it's impossible to pull anymore. As well as working in such a rhythm … But everything overlapped, I could not do anything.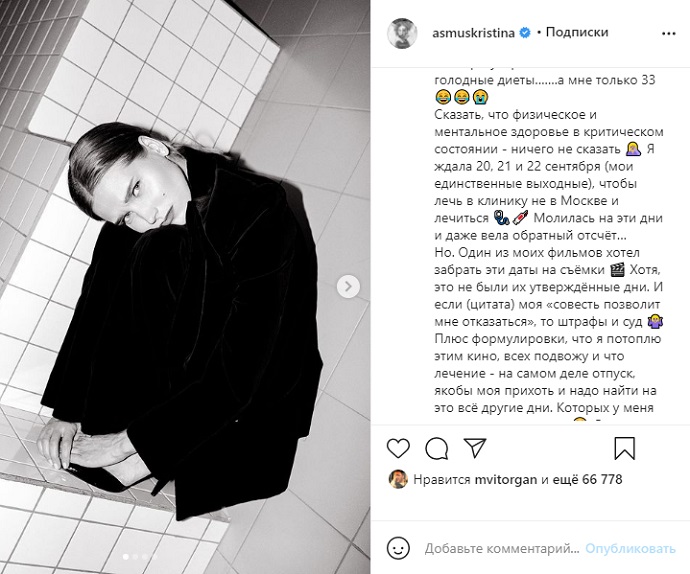 As a result, Christina's pleas were heard and the shooting was canceled for these days.
– Who is there to blame "snickering actors" for everything? God bless Russian cinema, – Asmus finished her message.
Already, indeed, the life of a people's artist is hard and unsightly.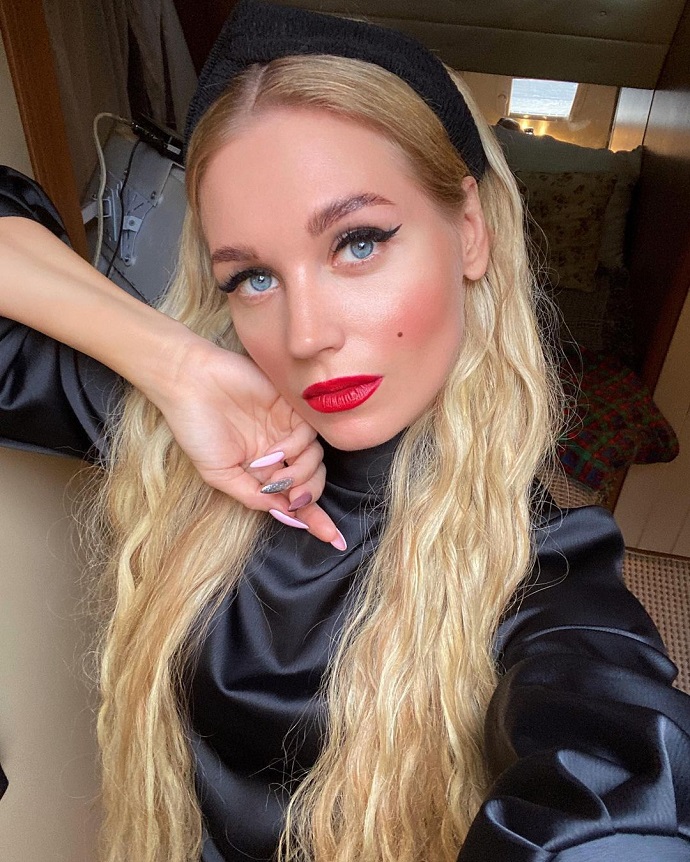 In continuation of the news about this cute beauty, we suggest recalling not only the shots of Christina Asmus in the film "Text", but also her photo in an earlier joint project with Tair Mamedov in the film "What Men Do", as well as a photo session in Maxim magazine. There Asmus is no less good.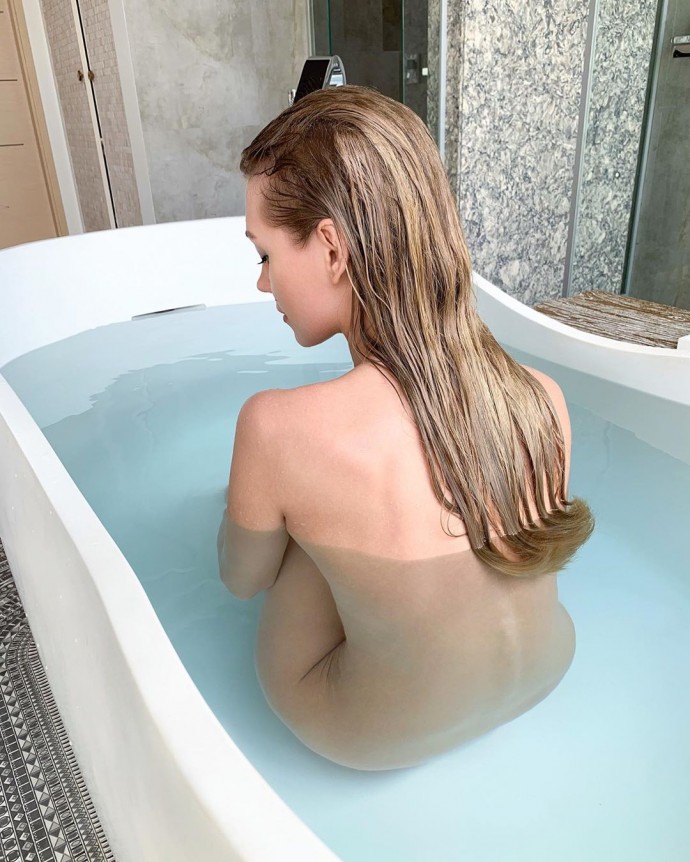 Article Categories:
Show Business