For the United States, a "nightmare" is the prospect of a joint Russian-Chinese challenge to US interests in the Arctic. According to the expert of the magazine The National Interest, Michael Lyons, the White House is absolutely not ready to resist this.
He also noted that the Arctic is the region that the American elite rarely pays attention to, but it plays a key role in the politics of world powers. Lyons noted that due to climate change, new economic opportunities are opening up in the region and large countries are increasingly declaring their intention to dominate it.
- Unfortunately for American strategists, Washington lags far behind its rivals. - the expert emphasized.
In addition, he clarified that the US Coast Guard, like China, has only two icebreakers, while the Russian fleet has at least 40 such ships, and in 15 years there will be 13 more nuclear icebreakers.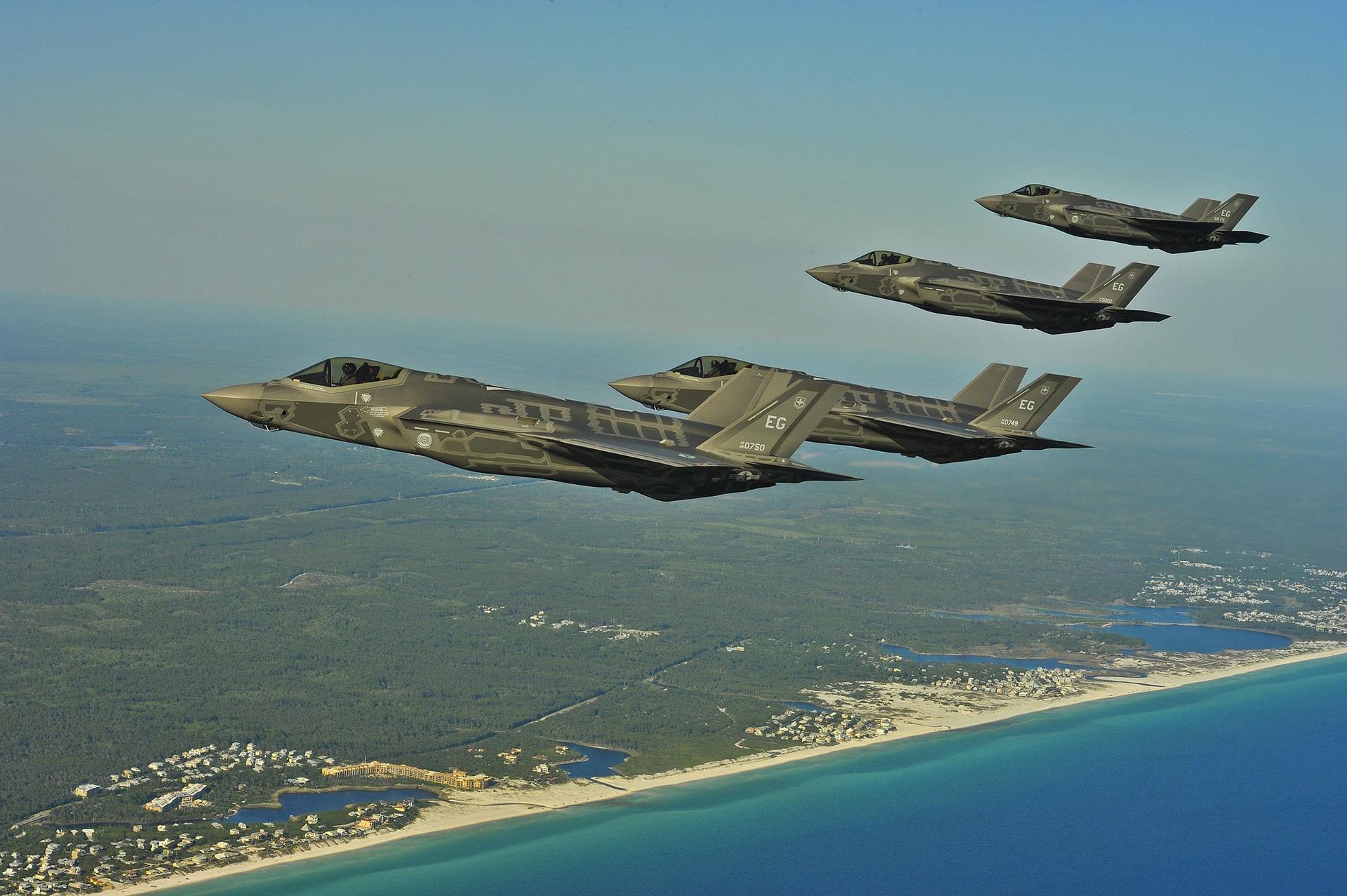 US to deploy record number of fifth-generation fighters in Alaska as a "sign" for Russia

By December next year, two more squadrons will appear there.
According to Lyons, several years ago, the PRC declared itself a near-Arctic state and began to prepare for the implementation of its Polar Silk Road initiative. He said that it is already obvious that the Celestial Empire, having received the status of an observer in the Arctic Council and cooperating with Russia in the region, has shown a desire to become an important player in a "relatively exclusive" game.
- Confronting such an adversary as Russia in the Arctic entails a number of challenges, but the prospect of a joint Russian-Chinese challenge to the interests of the United States in the Arctic is a potential technotriller and a nightmare that America is absolutely not ready to confront. - said the expert of the American magazine.
He also added that the Arctic is not only a "potential corridor for strategic rivalry" and not only "a potential platform for expanded rivalry between major powers."
- This game has already begun, and American politicians are lagging behind their counterparts in other countries in response to this threat. - summed up Lyons.
The psychologist told how Russians themselves ruin their success and how to deal with it

today at 03:14

The Pentagon admitted that the "conspiracy" of the Russian Federation with the Taliban was not proven

today at 02:47

US military pilot told about meeting with "hostile" UFO

today at 02:40
Article Categories:
Politics