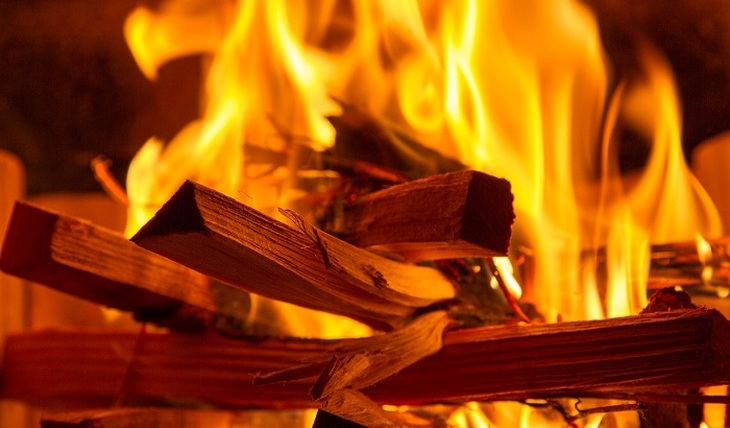 In the United Kingdom, an uproarious public campaign is underway to ban wood-burning stoves in homes.
She was supported by many parents concerned about the health of their children. Mothers in Defense of the Lungs was formed.
British tabloid Daily Express quotes protest group founder Jemima Hartshorn, who calls the oven a wolf in sheep's clothing. Even so-called eco-friendly stoves generate more pollution than diesel trucks, she says. "But sane people won't put them in their living room?" – asks Hartshorn.
These stoves throw about 38 percent of the dangerous microparticles into the air that cause lung cancer, heart attacks, and even dementia. Air pollution causes nearly 40 thousand deaths a year in the country. But in British settlements without central heating, such heating is the main protection against the cold.
A series of complaints about the neighbors' stoves fell upon the municipal authorities. Last year, 5,500 such complaints were filed. People say that when their neighbors light their firewood, the whole house is enveloped in toxic smoke. Those who suffer from asthma have to install special expensive air purifiers to neutralize the smoke. However, with the rising cost of electricity, hundreds of thousands of new stoves are added to British families every year.
Smoke fighters are demanding from the government to ban heating houses with firewood by 2027. But most citizens are ironic about such protests, considering them hysterical nonsense. They remind that even 50 years ago, all of England was covered in winter with real smog, but people coped with it, no one panicked.
Surprisingly, London Mayor Sadiq Khan supported the protesters in favor of a ban on wood heating and asked the Minister of the Environment to develop a regulation against the burning of solid fuels in the coming years.
Nikolay Ivanov.
Photo: Pixabay.com
Article Categories:
Politics