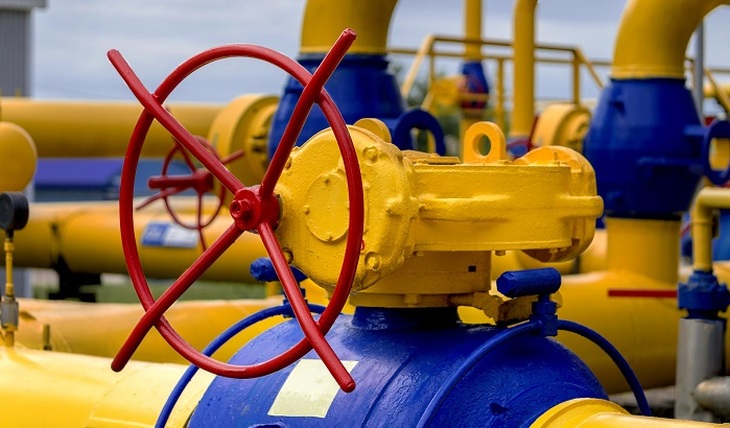 Gazprom completely stopped gas supplies to Bulgaria and Poland because of the refusal to pay for Russian fuel in rubles. And this dramatically increased the degree of tension in Europe.
Each European state and European company has its own economic problems and its own attitude to energy supplies. Not everyone wants to line up, like on a parade ground, in the general line of "fighters against Russia" at the command of the head of the European Commission, Ms. von der Leyen, who urged companies not to obey Moscow's demands, warning that "this would be a violation of sanctions."
There is a lot of ambition and emotion in the EU's hysteria around paying off Russian rubles, but little common sense. Brussels believes that using the payment scheme that Moscow insists on will involve the Central Bank in the system, and this will formally violate the sanctions against the Russian financial system imposed in order to limit funding for the "special military operation" in Ukraine. However, such "formalities" can cost the Europeans billions of euros.
"For the time being, three or four months in Europe can do without Russian gas, without even straining oneself with its savings," Russian experts say. "But this will disrupt the process of pumping gas into underground storage facilities, which will create risks for the smooth passage of the autumn-winter period." And guaranteed gas supplies are not only for heating residential buildings, but also for the stable operation of industry and infrastructure. Here, because of ambition, you can shoot yourself not one, but both legs at once!
According to experts, the EU countries receive about 40% of their gas from Russia, and the EU will not be able to do without them – it will be necessary to replace huge volumes of supplies. Therefore, according to Bloomberg, ten European companies have opened special accounts with Gazprombank, and four have already paid for gas supplies in rubles.
The largest energy companies in Germany, Austria, Hungary and Slovakia are also preparing to open ruble accounts with Gazprombank in Switzerland to pay for gas in rubles. As they say, they have the right!
This is where the fun begins. The EU, sensing that the united front against Russia, built according to American patterns, is falling apart, began to threaten its members … with sanctions! It seems that the West has stuck with them, they have turned into a universal tool for both politics and consolidation. It is possible that Europe will soon face a cycle of sanctions – all against all.
Lavrenty Pavlov.
Photo: AdobeStock

Article Categories:
Politics