At one time, Vladislav Chursin made a real sensation in Catania, Europe applauded him, and the concerts were scheduled for years in advance, but the pandemic made its own adjustments.
Now, recalling the period of seclusion, Vlad, smiling, says that, having remained without the usual movement and without stormy applause in the concert halls, he learned how to bake pies.
But, of course, this is not all that the artist was busy with during the period of forced seclusion. He was able to devote more time to his family, self-education, sports and teaching online. Vladislav held several online concerts, including a large performance dedicated to the 75th anniversary of the victory, which was a great new experience for the student of the famous Italian maestro Vito-Maria Brunetti and Lyubov Kazarnovskaya.
By the way, when Vladislav is asked about what it is like to be a student of Kazarnovskaya, he always replies that Lyubov Yuryevna is a very demanding teacher, a true professional in her field and it was she who made a tremendous contribution to the development of his talent and vocal technique.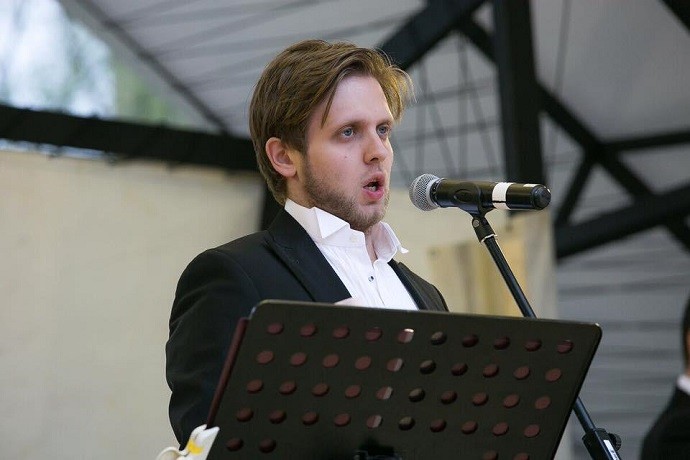 Well, in general, Vladislav Chursin's musical education began with the fact that at the age of 7 his mother took him to a music school and enrolled in a piano class. At the same time, my father, having a beautiful voice, composing talent and coming from a well-known musical family, was categorically against having musicians in their family.
As a teenager, Vladislav was a fan of Queen, Deep Purple and in every possible way emulated Freddie Mercury and his voice. Everything changed when he turned 16 and saw a concert by three tenors - Domingo, Carreras and Pavarotti. It was then that he wanted to sing an opera.
After completing his studies in Moscow, Vladislav entered the FABonporti Conservatory in Trento for the first time in 2012, and since then the singer considers Italy his second homeland.
In 2013, Vladislav Chursin received the title of Honorary Citizen of the City of Catania and the Premio alla Sicilianita award for services to the mayor's office, all preceded by a very interesting story.
Vladislav first flew to Catania in 2012 to visit his close friend. One day at dinner with his family, he decided to sing a song from the movie Godfather Parla più piano, which delighted all members of his family. After that, Vladislav was invited to sing a solo concert in the city of Catania. His performance made a splash, and this was followed by performances in different cities of this island. Everything went fine until, due to frequent changes in time zones and climate, Vladislav's voice suddenly disappeared. It seemed that the next concert would not be able to take place, but only the first chords of the piano sounded, the voice returned and he easily sang the hour program. Further, the mayor of the city was awarded the most worthy persons of this city, where the Russian baritone was awarded the title of an honorary citizen of this city.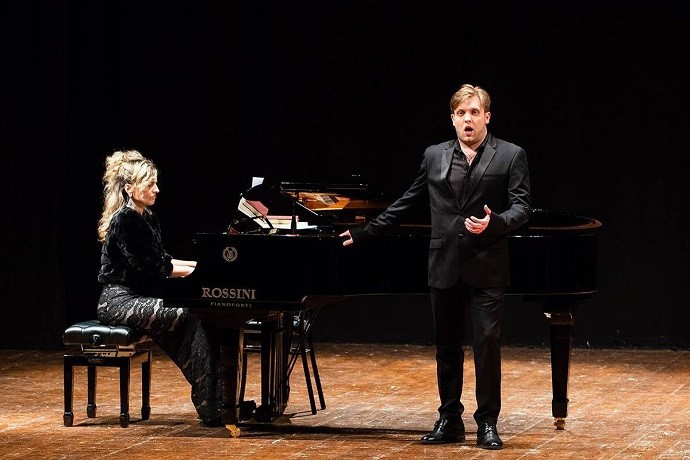 All subsequent years, Vladislav was applauded throughout Europe, but his dream today is a concert at the Metropolitan Opera in New York. He wants to sing in a joint production with Placido Domingo, Anna Netrebko, Ildar Abdrazakov, Juan Diego Flores, and also make an experiment and combine opera vocals with foreign rock and pop performers, as the great tenor Luciano Pavarotti has already done.
- I already had this experience. When I was in London, I was lucky to perform a piece by the Queen group together with rock musicians near the house of the legendary Mercury, '' Vladislav recalled in a recent interview.
His current repertoire includes "Cavatina" by Valentina from the opera Faust Gounod. From a military theme, I really like to perform Dunaevsky's catchy song "I Rode from Berlin". From the jazz repertoire I tried to sing Frank Sinatra, and his favorite piece is My Way.
And Vladislav Chursin also dreams of playing the part of Rigoletto, but, by his own admission, he is still too young for this character, so we have to wait another 10 years, and this dream will come true.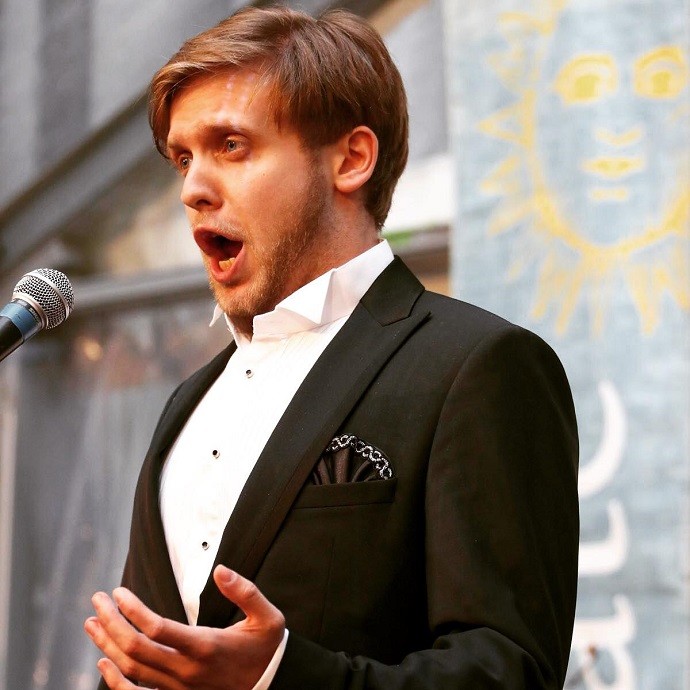 Article Categories:
Show Business