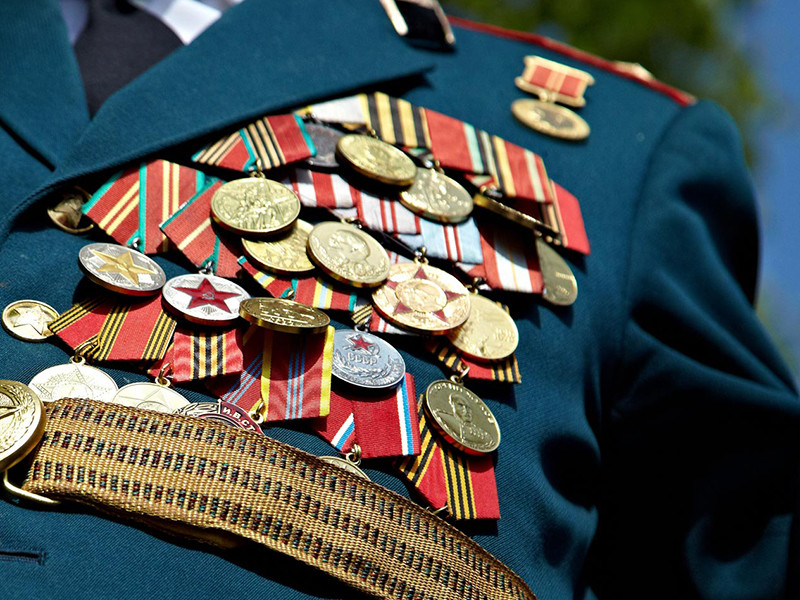 Photobank Moscow-Live / Akishin Vyacheslav
Veterans of the Great Patriotic War living in Russia will receive significantly lower payments from May 9 than veterans in Kazakhstan and Uzbekistan, Rosbalt noted.
At the end of April, Rossiyskaya Gazeta reported with reference to the Pension Fund of the Russian Federation that more than 33.2 thousand people who took a direct part in the war and are currently living in Russia and the Baltic States, by decree of President Vladimir Putin, will receive 10 thousand rubles.
– "Strengthening national pride" Lavrov-style "
In Uzbekistan, each participant in the Great Patriotic War, by decree of President Shavkat Mirziyoyev, will receive 12 million soums (more than 85 thousand rubles). According to various sources, about a thousand participants and invalids of the Great Patriotic War currently live in Uzbekistan, the portal "Big Asia" notes.
In Kazakhstan, veterans will be paid 1 million tenge (174 thousand rubles). According to the authorities, there are only 25 of them left in the capital of the country, Nur-Sultan, and 123 in Alma-Ata. Persons equated in terms of benefits to participants and disabled people of the Second World War will receive 100 thousand tenge (17.4 thousand rubles), other categories of citizens – 50 thousand tenge (8.7 thousand rubles).
In a comment to Nezavisimaya Gazeta, Deputy Director of the Institute of CIS Countries Vladimir Zharikhin explained the low payments to Russian veterans by the "destructive policy of the financial and economic bloc of the Russian Federation", calling this decision "inexplicable mischief."
Article Categories:
Politics