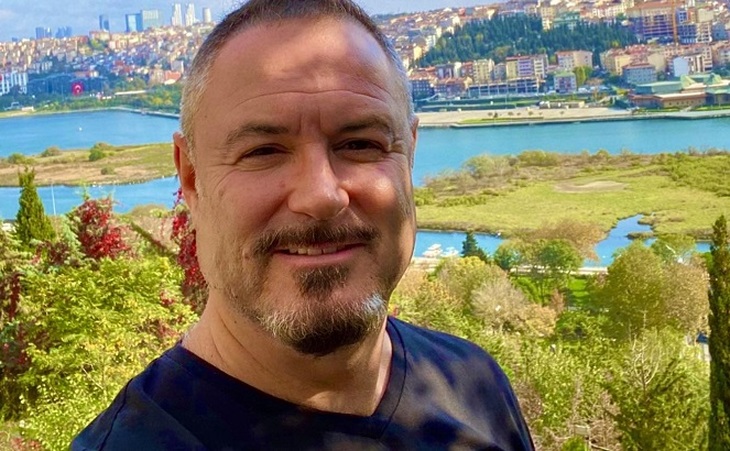 Maxim Leonidov not so long ago with pomp "forever" left his homeland. But it turns out that at that time the musician was already looking for tickets to Moscow for the beginning of August. In one of the capital's clubs, he was supposed to have concerts …
The stars who left for reasons of principle are apparently not at all averse to earning extra money in a country with whose policies they categorically disagree. So, Maxim Leonidov announced a few months ago that he was leaving Russia, "the plans are to make Israel the center of my family's life." And suddenly it recently became known that Leonidov's concerts will take place in Moscow.
On the Internet, this news caused a negative response, after which the management of the club, in which the musician was supposed to perform, officially announced: "There will be no concerts." The artist will have to look again for ways to earn money in Israel, where, by the way, he has already given concerts.
As well as Maxim Galkin, who traveled around with a tour of the Promised Land, and now switched to the Baltics. By the way, Galkin, according to him, "is still ready to perform in front of his beloved Russian audience."
Boris Grebenshchikov expressed the same readiness, noting that he would "sing anywhere", even – attention! – in the Donbass and Crimea, but on the condition that he enters these regions "through Ukraine", which, of course, is hardly possible so far. But Andrei Makarevich had already scheduled concerts in Russia for September. But now they are canceled one by one. It is known that the leader of the "Time Machine" has already changed their minds to listen to in Yekaterinburg, Perm and Chelyabinsk. So the stars who left Russia would like to return to their homeland for a long ruble, but the homeland has not yet met them halfway…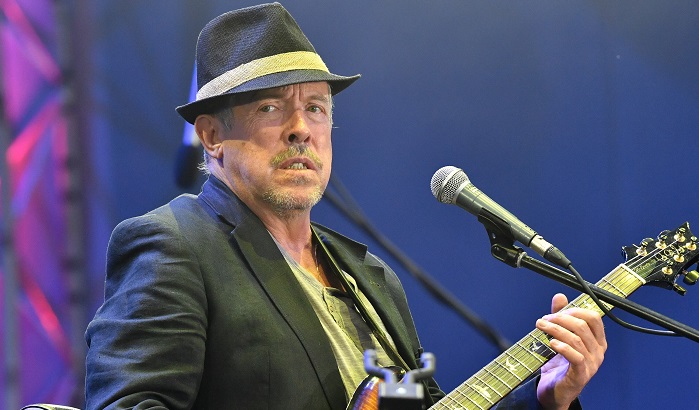 – The fact is that our people have recently become very patriotic for the most part, – said the star promoter Sergey Lavrov. – And this mass patriotism began to manifest itself even before the special operation. And now, of course, everything has only intensified in this sense. Therefore, the departed stars have nothing to count on here. Especially Andrei Makarevich. His song had been sung for a long time, it was difficult to gather an audience for his concerts, because with him each concert turned into an opposition rally. People bought tickets to relax and listen to their favorite songs, but were forced to listen to political slogans.
As for Maxim Leonidov, even before his departure he was not in great demand. He performed from time to time at weddings, he visited small reserves. But such one-time covens … Fortunately for him, he is a very good actor, he had a performance with the Quartet I, on which he could consistently earn money. But he went to Israel and blocked everything for himself. Well, he gave some concerts there. I doubt they brought him any tangible income. The fact is that it was impossible to earn a lot on foreign tours before. There is a very high cost of renting halls, and the halls themselves are small, up to a thousand people.
In addition, the Russian-speaking diasporas, for which performances by Russian stars are arranged, are also small in number. There is also very expensive advertising, which cannot be dispensed with … And it turns out that after deducting all expenses – for advertising, for rent, for paying for related services, and so on – the artist is left with a very modest fee. Therefore, our stars went to Europe not to give a concert, but to take a walk there, relax and at the same time give a concert. And now they give concerts there not for money. More precisely, not for the money on which you can live.
I get the impression that they are performing there just to show: here I am, don't forget about me, I'm still in the cage! And Maxim Galkin, I think, does not take a lot of money for his concerts. But in Russia, he and others who left have always received very decent sums. No wonder they are rushing here to earn money. But it turns out that they are no longer expected here …
Lydia Mezina.
Photo: Social networks,
S. Kiselev / AGN "Moscow"
Article Categories:
Show Business