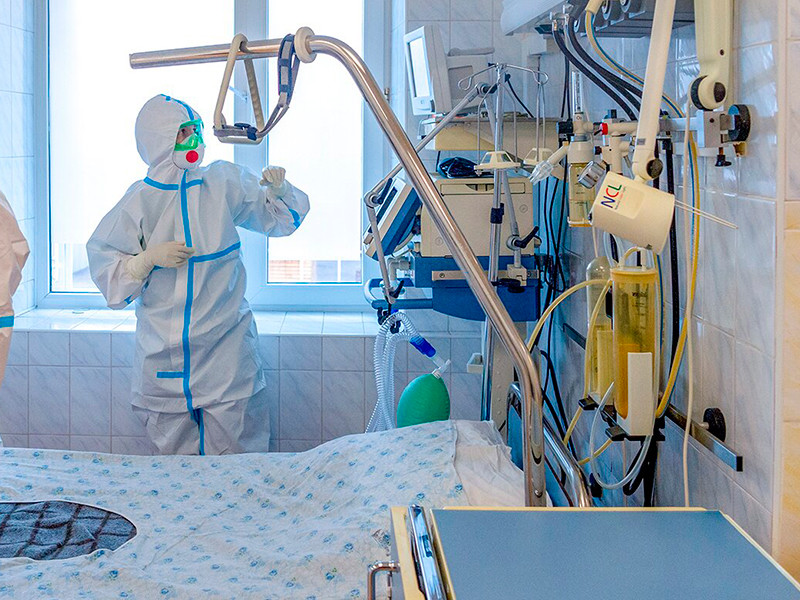 Press service of the Mayor and the Government of Moscow / D. Grishkin
Over the past day, 19,290 cases of coronavirus have been detected in Russia in 84 regions, this is the minimum value since November 11. 456 people have died. In total, 3 738 690 cases and 69 918 deaths were detected in the country, according to the Telegram channel Stopkoronavirus.rf.
In Moscow, 2382 new cases of infection were confirmed, in St. Petersburg – 2116. In connection with the recovery, 19,003 people were discharged in Russia per day, the total number of recovered patients increased to 3,150,763 people.
New COVID-19 cases by region:
Moscow – 2382
Saint Petersburg – 2116
Moscow region – 1163
Nizhny Novgorod region – 488
Rostov region – 386
Sverdlovsk region – 386
Voronezh region – 385
Krasnoyarsk Territory – 321
Vologda region – 300
Perm Territory – 297
Khabarovsk Territory – 294
Chelyabinsk region – 292
Samara region – 283
Irkutsk region – 260
Arkhangelsk region – 258
Saratov region – 250
Volgograd region – 246
Ulyanovsk region – 239
Stavropol Territory – 237
Republic of Karelia – 236
Penza region – 220
Leningrad region – 219
Primorsky Territory – 218
Trans-Baikal Territory – 217
Khanty-Mansi Autonomous Okrug – 211
Tver region – 208
Murmansk region – 207
Kirov region – 205
Omsk region – 199
Krasnodar Territory – 198
Republic of Crimea – 192
Altai Territory – 192
Kaliningrad region – 191
Smolensk region – 189
Bryansk region – 188
Tula region – 188
Yaroslavl region – 185
Kursk region – 184
Udmurt Republic – 184
Astrakhan region – 179
Ivanovo region – 175
Belgorod region – 175
Novgorod region – 171
Orenburg region – 171
Oryol region – 170
Republic of Bashkortostan – 168
Tambov region – 158
Tyumen region – 155
Kaluga region – 153
Lipetsk region – 153
Vladimir region – 152
Komi Republic – 147
Republic of Buryatia – 147
Republic of Dagestan – 139
Novosibirsk region – 134
Republic of Sakha (Yakutia) – 132
Sakhalin Region – 117
Kemerovo region – 113
Amur Region – 111
Ryazan region – 110
Tomsk region – 103
Republic of Chuvashia – 102
Sevastopol – 99
Kurgan region – 99
Pskov region – 92
Kabardino-Balkar Republic – 90
Republic of Tatarstan – 87
Republic of Mordovia – 82
Yamalo-Nenets Autonomous District – 79
Republic of Khakassia – 77
Republic of North Ossetia-Alania – 74
Karachay-Cherkess Republic – 73
Republic of Kalmykia – 72
Kostroma region – 69
Kamchatka Territory – 65
Republic of Adygea – 56
Altai Republic – 46
Republic of Mari El – 46
Republic of Ingushetia – 45
Chechen Republic – 38
Magadan region – 24
Jewish Autonomous Region – 16
Republic of Tuva – 9
Nenets Autonomous Okrug – 3
Article Categories:
Politics