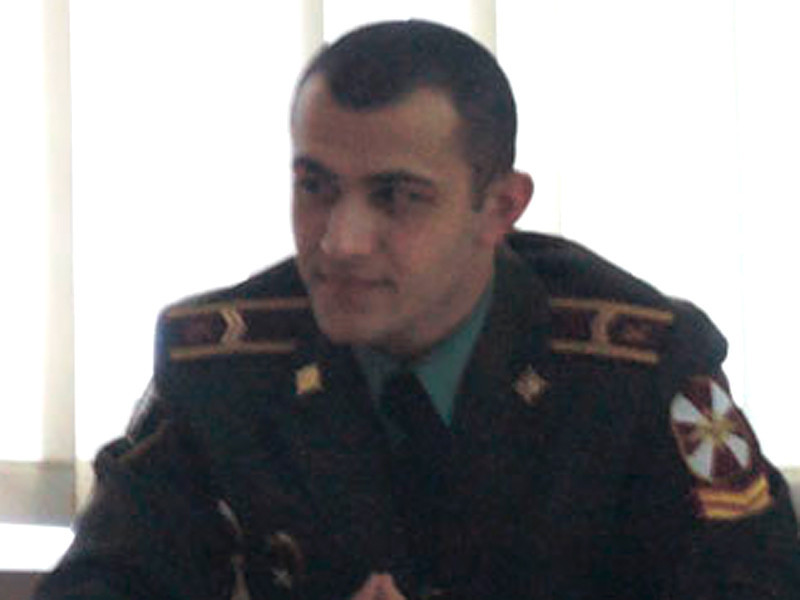 Perm Military Institute of the Russian National Guard Troops
The Perm garrison military court sentenced Lieutenant of the Russian Guard Sukhrob Erov to 14 years in a strict regime colony for committing violent acts of a sexual nature against an 11-year-old boy. This was reported to Mediazone in Zona Prava.
Sukhrob Erov was ordered to pay 1 million rubles to the victims as compensation.
At the time of the crime, 24-year-old Sukhrob Yerov held the post of chief of the food service of military unit No. 341, stationed in the village of Chuguevka (Primorsky Territory). He got there after graduating from the Perm Military Institute, where he graduated from the rear services faculty.
In the summer of 2020, the officer arrived in Prikamye on another vacation to visit relatives in the village of Ilyinsky. Taking a car from them, the Russian Guard went to Perm in September. Driving through the Ordzhonikidze district, he stopped at one of the private houses, after which he entered the courtyard. The lieutenant later explained the invasion by saying that he wanted to know where to buy a watermelon.
In the courtyard Yerov saw a woman, after which he had the idea of ​​rape, wrote "Kommersant". The Russian Guard dragged the victim into the house and began to tear off her clothes. At the screams of a woman with a disability, her son came out. He asked Sukhrob Yerov to let his mother go. In return, the child offered to do whatever he wanted. As a result, the lieutenant committed violent acts of a sexual nature against the boy. After that, the officer got into the car and drove away from the crime scene in the direction of Ilyinsky.
The victim immediately went to the police. The officer was detained at the exit from Perm by officers of the criminal investigation department and taken to the investigation department for the Ordzhonikidze district of the RF IC.
The security official was charged with illegal entry into a home (Article 139 of the Criminal Code of the Russian Federation) and attempted sexual violence against the boy's mother (part 1 of Article 30 through Article 132 of the Criminal Code of the Russian Federation), as well as violent acts of a sexual nature committed against a child (Part 4 of Article 132 of the Criminal Code of the Russian Federation). According to the last episode alone, the officer was threatened with a punishment of 20 years in prison.
At the confrontation, the accused pleaded guilty, adding that he remembers what happened "with excerpts." The injured boy underwent long-term psychological rehabilitation in the "green room" at the Center for Medical, Psychological and Social Support of Perm.
Article Categories:
Politics