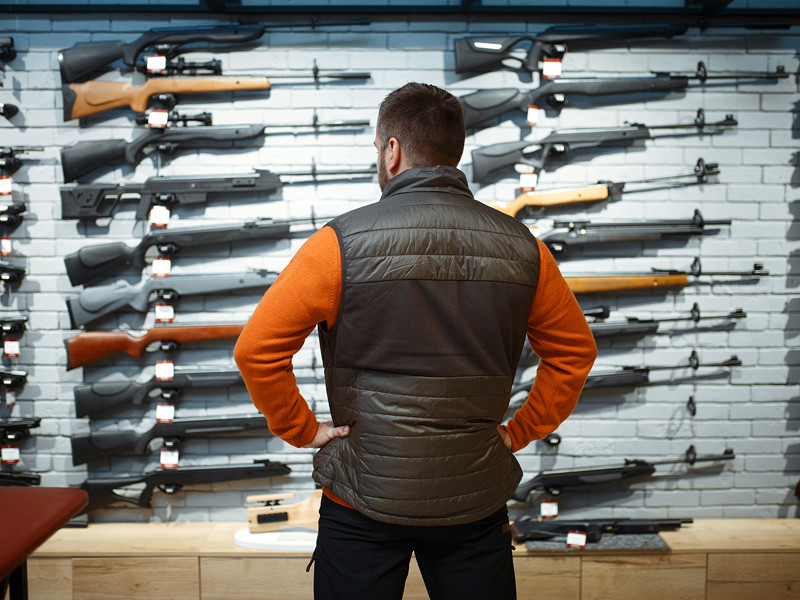 Nomadsoul1 / DepositPhotos
Many gun shops will be closed in Moscow next weekend, Interfax reports, citing representatives of Moscow retail chains specializing in arms and ammunition trade. On Sunday, January 31, Navalny's associates have appointed a new protest action in Russian cities.
So, on Saturday and Sunday by order of law enforcement agencies will be closed chain stores "Arsenal". "Recently we received an order to suspend work this weekend. But next we will work," a representative of the network told the agency.
The same prescription, according to the consultant, was received by the shop "Hunter on Skolkovskaya". "We are closed on weekends, we will not work," the store said.
The store "Artemis" said that they would not work on the weekend "for technical reasons." On Saturday and Sunday in the store, according to his representative, "technical work" will take place.
Earlier in the Telegram channel Baza, it was reported that at the request of the Russian Guard, trade this weekend in gun stores is stopped due to the newly emerging unauthorized actions. However, the press service of the Russian Guard said that "no recommendations were sent to the gun shops to close."
The Rosgvardia did not send recommendations to Moscow's gun shops to close due to an uncoordinated action on January 31, the press service of the department told RIA Novosti.
"Rosgvardia did not send any recommendations to the gun shops," the agency's source said.
Unprecedented mass protest actions took place on Saturday, January 23, in 110 cities of Russia, in which up to 300 thousand people took part. Next Sunday, supporters of Alexei Navalny plan to repeat the protest action. The Moscow prosecutor's office and police have already warned of responsibility not only for organizing illegal rallies and processions, but also for calls to participate in it.
"In connection with the dissemination in the media, the Internet and social networks of calls to participate in unauthorized actions in the city of Moscow, we officially warn that for such calls and participation in such events, liability is provided in accordance with the law, up to criminal," noted in Ministry of Internal Affairs. – Attempts to hold an uncoordinated public event, as well as any provocative actions on the part of their participants will be regarded as a threat to public order and immediately suppressed, and violators will be held accountable as stipulated by the law.
Article Categories:
Politics