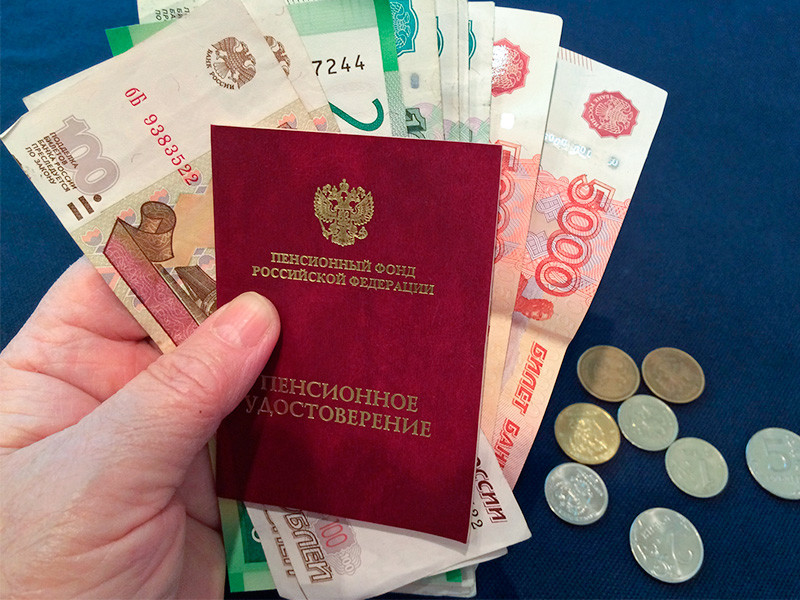 Photobank Moscow-Live / Alexey Polyakov
On May 1, 2021, a number of changes in the rules and laws that affect millions of Russians come into force in Russia. This applies to pensions, supplements, taxes, fines, etc.
In May they will receive the first indexation pension those who completed their employment in January 2021. This is the order – for the fourth month. This payment will include the increase for the entire previous period.
Russians over 80 will increase their pension, or rather, a fixed part of it. But, accordingly, the total amount will also grow. The May increase will be 6,044 rubles.
Will become get more retireeswhose families have dependents. How much the allowance grows depends on the number of disabled family members. For example, for one disabled family member, the increase will be 2014 rubles, for two – 4029.
For veterans of the great Patriotic by May 9 they will transfer 10,000 rubles each. According to the Pension Fund, this will affect about 33.2 thousand people who took a direct part in the war and living in Russia and the Baltic republics.
May 1 change rules for buying and selling cars with mileage. Now you can sell or buy used vehicles online through the "State Services" website. You can sign documents remotely. The contract is certified by the electronic signature of the owner of the car, and the information is sent to the traffic police automatically. However, this innovation is intended only for individuals. To complete a transaction, the seller needs to upload a package of documents to the site: vehicle passport, registration certificate, OSAGO policy (if any), submit an application on the public services portal. And decide whether to keep a state number. Within 10 days after the transaction, the buyer will still have to personally visit the MFC or the traffic police in order to receive a new registration certificate and make an entry in the paper PTS.
Families with children from May will receive right to a preferential mortgage for building a house. A loan at 6% per annum can be taken not only for the purchase of finished housing, but also for the construction of a private house and the acquisition of a land plot. In addition, the new rules for refinancing mortgages with maternal capital… The government has simplified them – under the new rules, children will need to be endowed with shares only after the loan is fully repaid.
From May 21, Russians will be able to automatically issue a deduction from personal income tax (personal income tax) on expenses for the purchase of housing, land and individual investment accounts. Tax return (3-NDFL) and other documents are not required. It is enough to fill out an application in your personal account on the FTS website. At the same time, the period of a desk audit will be reduced from three months to one, and the return of funds to the bank details of a taxpayer will be reduced from a month to 15 days.
For business and retirees from May 1 the moratorium on debt collection ends… A delay of 24 months was provided to pensioners if the debts under loan agreements did not exceed a million rubles. They were allowed to be paid off until July 1, 2022. Small business had the right to a 12-month grace period if the debts before August 1 of last year did not exceed 15 million rubles.
From May 1st work remotely for people over 65 years old is no longer required, but only recommended. This will be decided by employers based on the epidemiological situation.
Moreover, temporary rules for registration of sick leave are canceled employees over 65, introduced from April 6, 2020. Employers were then obliged to send elderly employees to work remotely, and if this is not possible, to remove them from work and transfer information to the FSS for assigning disability benefits. Sick leave was issued until the date of cancellation of self-isolation with code 03 "quarantine". From May 1, this will not happen.
From May 1st Russians returning from abroad, must pass not one, but two PCR tests within five days with an interval of at least a day (this measure does not apply to Russians who returned from Abkhazia and South Ossetia). The test results must be uploaded to the government services website. Previously, double PCR was required only for those returning from Turkey and Tanzania.
From May 1, it is introduced fine for disembarkation of children under 16 years old from public transport – from five to 30 thousand rubles. The law prohibiting unaccompanied children under 16 from leaving public transport for free travel came into force on March 7. However, no penalty was foreseen for failure to comply. At the end of April, a law was signed on sanctions for drivers and conductors for disembarking free-riders from transport.
To motorists who violate rules when crossing railroad tracks, from May 1, you will have to pay 5,000 rubles, which is five times more than before. In addition, this violation is punishable by deprivation of rights for 3-6 months.
Also from May flight crew salaries will increase civil aviation aircraft and coal workers. The amount depends on the contributions on additional tariffs, penalties and fines that were received by the Pension Fund budget in the previous quarter from organizations employing the labor of pilots and miners. Additional payments are established on an individual basis, taking into account the average monthly earnings and the duration of the special experience. The average indicators for the country were also taken into account. Those who no longer work will also be eligible for benefits.
From May 31st obligatory installation of GLONASS for buseswho carry children. Buses for transporting organized groups of children should be equipped with domestic satellite navigation equipment. GLONASS will transmit data on the movement of buses with children to Rostransnadzor, which should increase the safety of transportation of children.
May 31 sugar price containment agreements expireconcluded in December by the Ministry of Industry and Trade, the Ministry of Agriculture, manufacturers and retail chains. Sugar cannot cost more than 36 rubles in wholesale and 46 rubles in retail. As Rosstat reported earlier, last year the price for sugar rose by 64.54%. The reason is a drop in production by more than 20 percent (to 5.8 million tons) due to a reduction in the area under beets and unfavorable weather conditions. In 2021, according to the forecast of the Ministry of Agriculture, the situation will return to normal.
Article Categories:
Politics