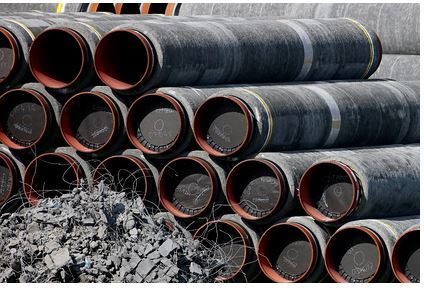 In Germany, the environmental organization Nabu has filed a lawsuit against a permit from the Federal Maritime and Hydrographic Agency (BSH) for the construction of the Nord Stream 2 gas pipeline. This was reported by RIA Novosti with reference to the statement of the press service of ecologists.
The claim concerns the unfinished section of the pipeline "in the exclusive economic zone of Germany".
"BSH rejected this objection on April 1, 2021. Therefore, the only way to limit the damage to the Baltic Sea is to sue. In connection with the complaint filed, construction work on the German site has not yet been allowed, "the statement said.
According to German environmentalists, the pipeline destroys habitat on the seabed in an area of ​​"more than 16 football fields." Also, experts noted that intervention in the ecosystem requires compensatory measures. "In addition, the question of whether we need this pipeline at all is becoming more and more urgent," the environmental organization stressed.
At the end of April, the German authorities wanted to quickly complete and commission the Russian export gas pipeline Nord Stream 2. The FRG stressed that the country still needs reliable gas supplies from Russia.
Earlier in April, German environmentalists from the environmental organization Deutsche Umwelthilfe wanted to prevent the construction of Nord Stream 2. They appealed to the Hamburg court with a demand to revoke the permission previously issued by the regulator to lay a gas pipeline in German waters.
Prior to this, the Federal Office for Shipping and Hydrography of Germany (BSH) had already rejected the environmentalists' demand. The ministry said that the concerns of environmental organizations that the construction of the gas pipeline allegedly could harm nesting birds have not been confirmed.
Initially, Nord Stream 2 was to be commissioned at the end of 2019. However, due to restrictions imposed by the United States, its participants began to withdraw from the project.
Article Categories:
Economy