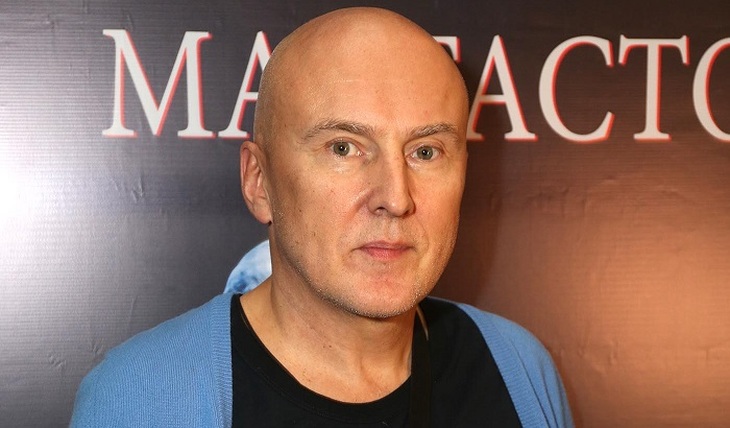 He can write a great dance hit, and maybe – a song for the soul will take and won't let go.
More than a quarter of a century the Creator of the group "Ivanushki", "lube", "Factory" and "Roots" has become almost a classic of the Russian stage, he sang the song and sings the whole country. Recently, the famous composer and producer Igor Matvienko is 60 years old.
Well, a good reason to talk to you for life…
PRODUCER WITH TWO "S"
– Igor I. you once said that being a producer has moved online and now are in demand…
– When did the word "producer", nobody knew what it was. Our production center is one of the first in the country. We even kept the statutes where the word "producer" is written with two "s" because then nobody knew what it was, as it is written and what it means.
I can say that even now not everyone understands. Many people think that a producer needs to constantly move artist – spin, PR. And now this profession is dying, as once the black marketeer. Another thing is the music producer. This is the man who must spend all their time in the Studio writing music, working with artist on the sound and so on.
The music producer is as counselor, expert. There are unique singers such as Alla Pugacheva. It combines and artist, and producer…
Now, by the way, very interesting trend, if we talk about the Internet: bloggers become singers. First, they are increasing several million subscribers, and then write the song. Examples are numerous, ranging from a Little Big to Olga Buzova. That is, they first take the audience, and technologically to record a song is not so difficult. You put her and you watched more than any channel.
You know, what a tool! But it is very a pity these singers and artists: they can't be heard, because they don't have millions of subscribers. And they need help – don't be afraid of this word – at the state level! Here's why we need producers.
– Who helped you to take place in your life?
– I can thank my first teacher of the Conservatory Professor Alexander Kapellskar. He brought me into the music, because without it I would not have done it now would be elsewhere… in fact, in every period of life there is such a person who wants to say thankyou.
Now, with age, I notice that more prone to some philosophical reflection. And that is such a great religious scholar Andrei Zubov – almost every day I listen to his lectures on religious studies and believe that all they need to hear. Good that there are such people. Because they help us to live!
"NOW ALL THE ARTISTS LIKE MOTHS"
– "Lube" 30 years, "the Simons" 25, and "Factory" already, so to speak, come of age. A new group under his wing do not plan to take?
– No. To be honest, I'm a little tired. In the modern world has changed the culture of consuming music – it has become like a background, like this white noise. Artificial intelligence you picks the music: this one, to play sports, that is, to make love. No need to even think. Performers, no one even knows in the face…
I'm a little navel-gazing now, but it's really painful. I simply for myself do not understand and are unable to conclude that good or bad? Can be and need? Pop music has been all – different styles and trends. Now this wave of retro: a very popular 90. But infinitely it can't last. Things had reached an impasse. What's next – don't know. The only thing I know – our generation is very lucky that there was a period in the 70-ies and 80-ies, when we were collecting records and love to listen to them. Popular music was the center of our world.
– Young people do not agree with you, it is now their idols, and what is loved by the older generation, they do not put a penny…
– My children (they are, however, I have grown – the youngest is almost 20 years old) ask: "Here's what you will be listening to in 20-30 years, what is nostalgia?" And I can't answer this question. Beautiful genres of rap and hip-hop, but all the songs are like moths, and like moths artists… for Example, not so long ago were popular Monetochka – I think that's a remarkable artist with great potential… That's where she is now? Sounds a thousand new tracks, there is a huge number of artists. But I want to believe that something will remain…
– Kids don't want to work?
– I have not yet reached retirement age! (Laughs.) Great composer Igor Krutoy – he's a bit older already working with children, Raimonds Pauls, too. All ages come to this. I have students, but they are not children. But the children must be very difficult – you need to be honest and candid, without any falsehood, otherwise they will not perceive and do not understand…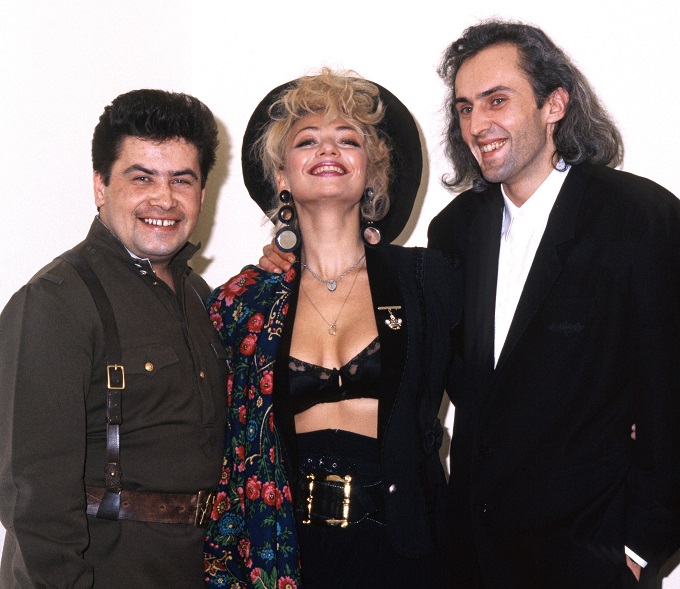 * With actress Natalia Lapina and Nikolay Rastorguev, 1993
"PATRIOTICA ONCE ABSORBED INTO THE BLOODSTREAM"
– Your songs usually start with music or with poetry?
With music, I start with a musical image. And, by the way, I can't say that I loved poetry. But somehow it so happened that through the songs I was interested in and now I love poetry. I have my favorite poets: Brodsky, Tsvetaeva, and I often read poems. Sometimes he write lyrics, but I can't say that I'm a poet, rather podtekstom…
– Your group of "lube" is already almost a classic. And remember, how all began?
We started doing this when our country was destroyed. Went on tour, the store was empty shelves. There was no food at all, we were fed in some canteens. It was the early 90s…
We are often accused that the group – special order to raise the Patriotic spirit. But it's not so, no order had been made. The first Patriotic song of "lube" was "Makhno". Patriotic not even by words but in spirit. Then "combat", "move…". They appeared not because we're being asked, it was this attitude.
We with Nikolay Rastorguev's work hails from the period when nobody was listening to songs in Russian. But patriotica, apparently, once absorbed into the bloodstream, even when we were little, through the songs of their parents, Soviet films…
– Well, what are your future plans? Or now plans are pointless?
– No, why… To the 75-th anniversary of Victory in the great Patriotic war we Lyube band recorded two new songs. Perhaps they will be the soundtrack to films about the war. There are other, more global plans. I was just a songwriter, then became a composer-producer. And now I want to build in Moscow the "City of music"…
– That's interesting. What are you doing?
The Foundation has already been laid in the North-West of Moscow. There is already a large Studio complex remained to build a concert hall, the music Academy and dormitory for students. And there will be all for music. For cinema in our country is a lot there – and "Mosfilm" and "Lenfilm", and so on. And for music, nothing. I feel that our genre is a little deprived of attention. Now the youth love to listen to songs in Russian, which was not 20 years ago. So this is my main project now. And associated with all my hopes…
Alexander Semenov
Photo: PERSONA STARS
V. Tarakanova.
Article Categories:
Show Business