The daughter of the press secretary of the President Dmitry Peskov often has to defend herself against critics. Users are hostile to any of her undertakings, noting that being the daughter of such an influential father, she could bring more benefits to society, and instead she lives on everything ready and wastes taxpayers' money.
Now Peskova has been appointed vice-president of the Non-Profit Foundation for Russian-French Initiatives and takes part in organizing the search and burial of soldiers who died in the Great Patriotic War and the First World War. In addition, Lisa is engaged in business and periodically participates in social events – she delivers food to those in need and cleans the forests of garbage.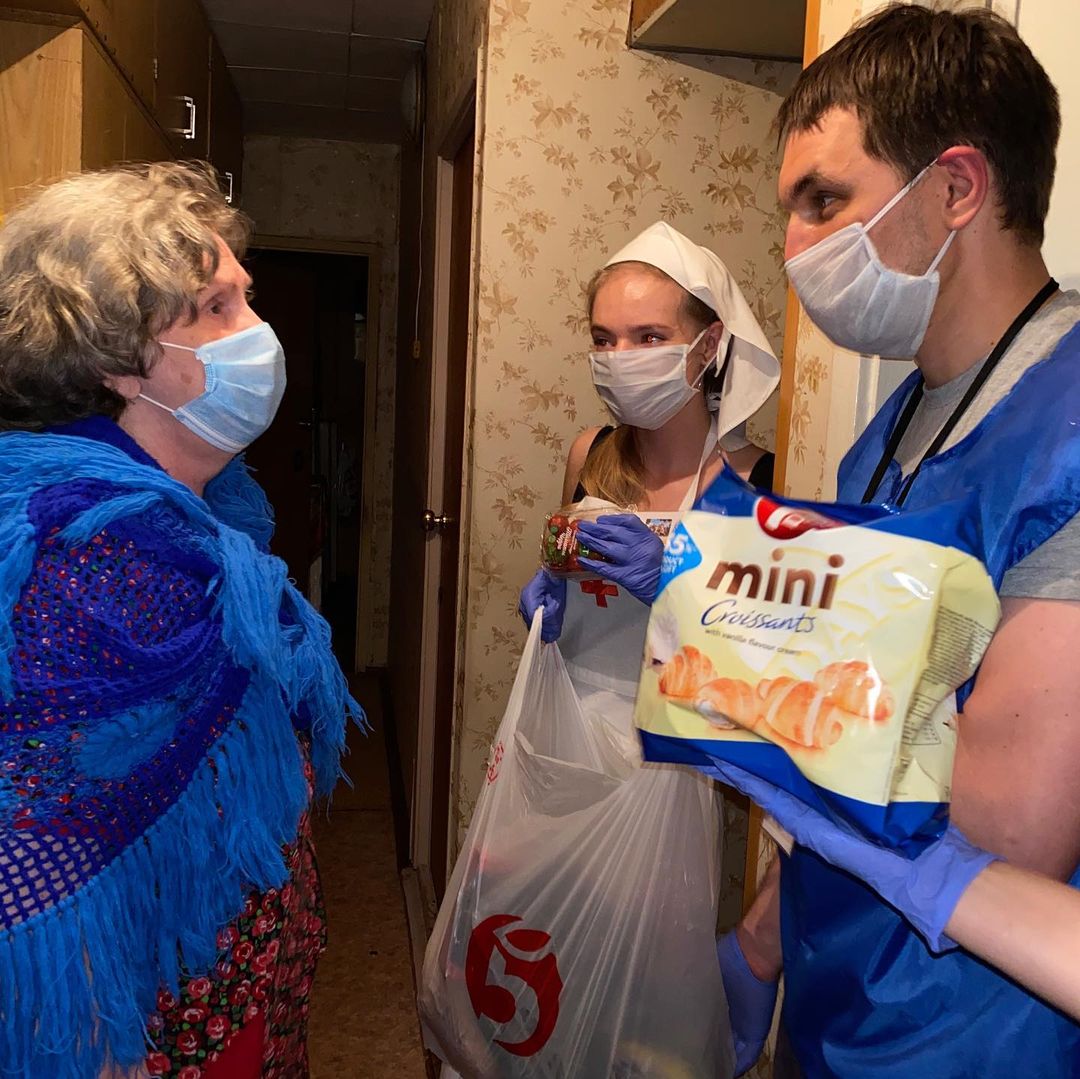 And by the way, many subscribers noticed that Peskov's daughter diligently cleaned up her Instagram, deleting almost all the photos. Now there is no room for antics and philistine cadres. Now everything is serious there: social projects, pictures with dad and his current wife Tatyana Navka, posts with discussions on topical topics.
And users did not like the initiative to search for dead soldiers. "Wouldn't it be better to direct your efforts to create something useful for society?" One of the subscribers said sharply.
Peskova did not remain silent, noting that at the age of 23 she already had where to direct her strength. She is engaged in study and self-development. "Excuse me for God's sake that I did little for you," Elizabeth snapped. She also hinted that it was not her fault that she was born into a rich family of an official. "I sat in the sky and decided to fly into the belly of the official's wife," Peskova said.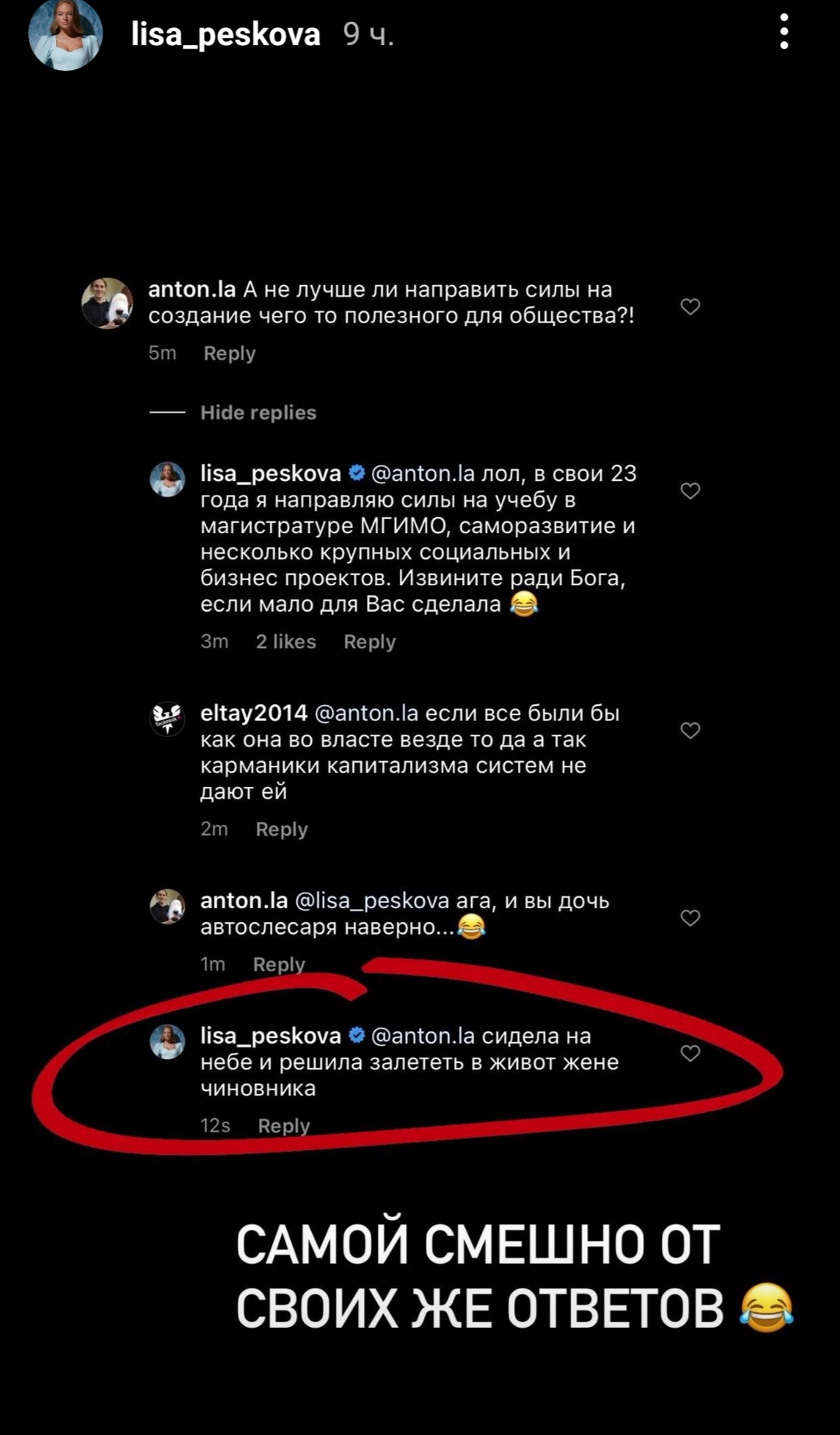 Article Categories:
Show Business