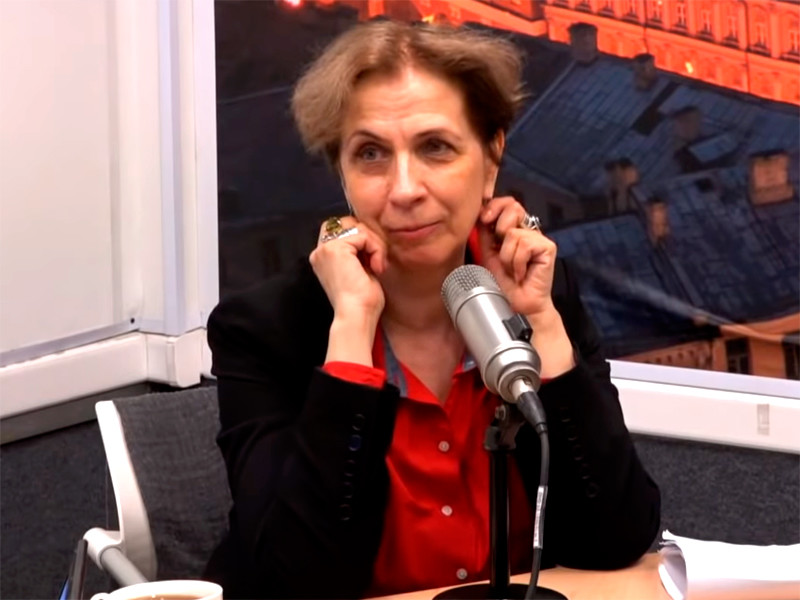 Echo of Moscow / YouTube
Zoya Svetova, human rights activist and columnist for MBKh.Media, was awarded the title of Chevalier of the Legion of Honor. She announced this on her Facebook page.
"And today I took out an important letter from the mailbox. It turns out that on September 23 of last year a presidential decree was signed to confer upon me the title of Knight of the Legion of Honor. The news reached Moscow the other day. This is such a consolation for me. And joy." says the message.
The Order of the Legion of Honor was established in France by Napoleon Bonaparte in 1802. The insignia of the order are awarded for special services to France. Among the Russian holders of the order are the editor-in-chief of "Echo of Moscow" Alexey Venediktov, doctor Leonid Roshal, journalist Vladimir Pozner, conductor Vladimir Spivakov and others.
Zoya Svetova is a human rights activist, journalist, author of the book "Recognizing an Innocent Guilty", the daughter of the Soviet dissident writer Felix Svetov and the granddaughter of the first dean of the history department of Moscow State University, Soviet historian Grigory Fridlyand, who was shot in 1937.
Zoya Svetova worked as a French language teacher at school N 57. Later, she was a translator for French journalists, worked for Radio France, RBC reports. Then she began to write for the Russian media: "Novy Izvestia", "Kommersant", "Novaya Gazeta", "Moscow News", The New Times. Her publications were also published in the French editions of Ouest-France, France soir, Depeche du midi, as well as Le Quotidien in Luxembourg. From 2008 to 2016, Zoya Svetova worked at the Public Monitoring Commission of Moscow.
In 2003, Svetova won the national press prize of the Russian Union of Journalists and Amnesty International for Human Rights and Strengthening Civil Society in Russia. In 2003 and 2004 she was awarded the Andrei Sakharov Prize for Journalism as an Act. In 2009, she won the Gerd Bucerius Prize for Free Press in Eastern Europe, and in 2010, the Moscow Helsinki Group Human Rights Prize.
Article Categories:
Politics