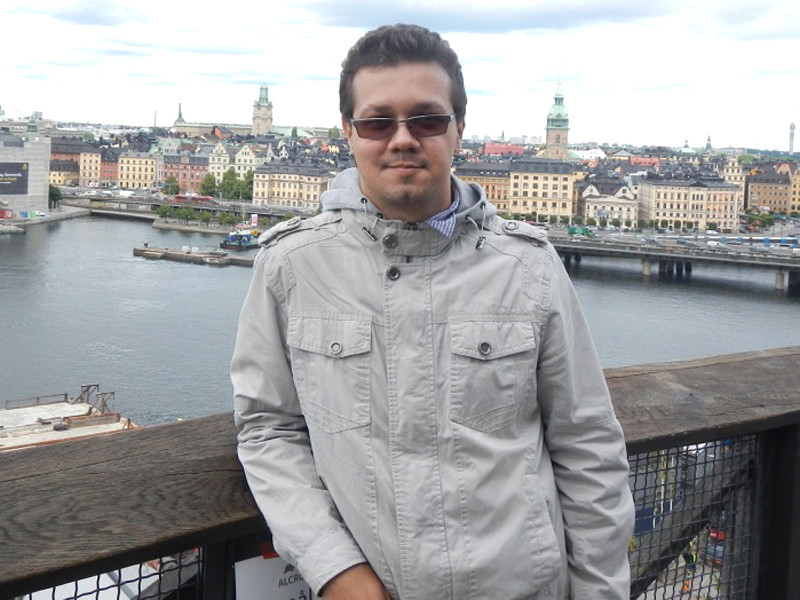 HSE
The Chertanovsky District Court of Moscow arrested Alexey Rakov, an associate professor at the Higher School of Economics (HSE), accused of sexual assault against a person under the age of 14, the press service of the court told AGN Moskva.
"In relation to Rakov, a preventive measure has been chosen in the form of detention for a period until June 2, 2021," said Natalya Oreshnikova, a press secretary of the court.
According to media reports, a criminal case was initiated on two episodes of a crime under paragraph "b" of Part 4 of Art. 132 of the Criminal Code of the Russian Federation (violent acts of a sexual nature committed against a person under the age of 14).
Investigators believe that between September and October 2013, the accused corresponded with minors on the Internet. Using video communication, he committed sexual assault against two children. Rakov also sent them photographs of an intimate nature.
Alexey Rakov is a PhD in History and Associate Professor at the Department of Theoretical Economics at the Faculty of Economic Sciences at the Higher School of Economics. He received the title of "Best Teacher of the National Research University Higher School of Economics" eight times, and also became the winner of the Golden HSE prize in 2018 in the category "Teacher's Success," according to the HSE website. The scientist studied the history of the 20th century and, in particular, political repression in the USSR.
The press service of the HSE told RIA Novosti that they had not received inquiries from law enforcement agencies, because "the described case is not related to Rakov's work at HSE." We are ready to cooperate with law enforcement agencies on this issue. After receiving the relevant documents from the investigating authorities, the necessary measures will be taken, "the university added.
On Tuesday, the IC of the Russian Federation published a message about the arrest in Moscow of another suspect of pedophilia, who was charged with clause "b" of Part 4 of Art. 132 of the Criminal Code of the Russian Federation. "In 2017, on the territory of the Yuzhnoportovy district in Moscow, a man deceived a girl into the apartment where he lived, where he committed other violent acts of a sexual nature against her. For a long time, the girl hid the events from adults. However, she recently told one of her acquaintances, who immediately appealed to law enforcement agencies, "- said in the message of the Main Investigative Directorate of the Investigative Committee of the Russian Federation in Moscow.
Article Categories:
Politics