The owner of the social network Illumimapi Mikhail Somov easily coped with this task.
As you know, Valentine's Day is a holiday when it is customary to confess your love to your soulmate in a variety of ways. So, when other lovers climb into the windows with flowers, paint confessions on the asphalt and buy up all sorts of romantic little things, Mikhail Somov went the other way.
In the very center of New York, he knelt in front of his girlfriend and proposed to her. And to make this event truly cosmic and unforgettable, he posted a photo "with the happiest moment of her life" right on the map of Mars.
Now anyone who opens the special application can see a photo of this romantic moment on the map of the red planet.
– For centuries, people have looked at the starry sky, trying to unravel its secrets, find out their fate or receive a signal from aliens. My Ira, each time looking at the sky, will know how much I love her. I posted a photo with my confession and proposal to the very center of Mount Olympus. It is the tallest mountain in the solar system (27 kilometers high and 500 kilometers in radius) and the most accurate metaphor for the depth of my feelings. It seems to me that it is very beautiful, "Mikhail admitted to journalists.
It is worth adding that the girl is delighted with both gifts from her lover.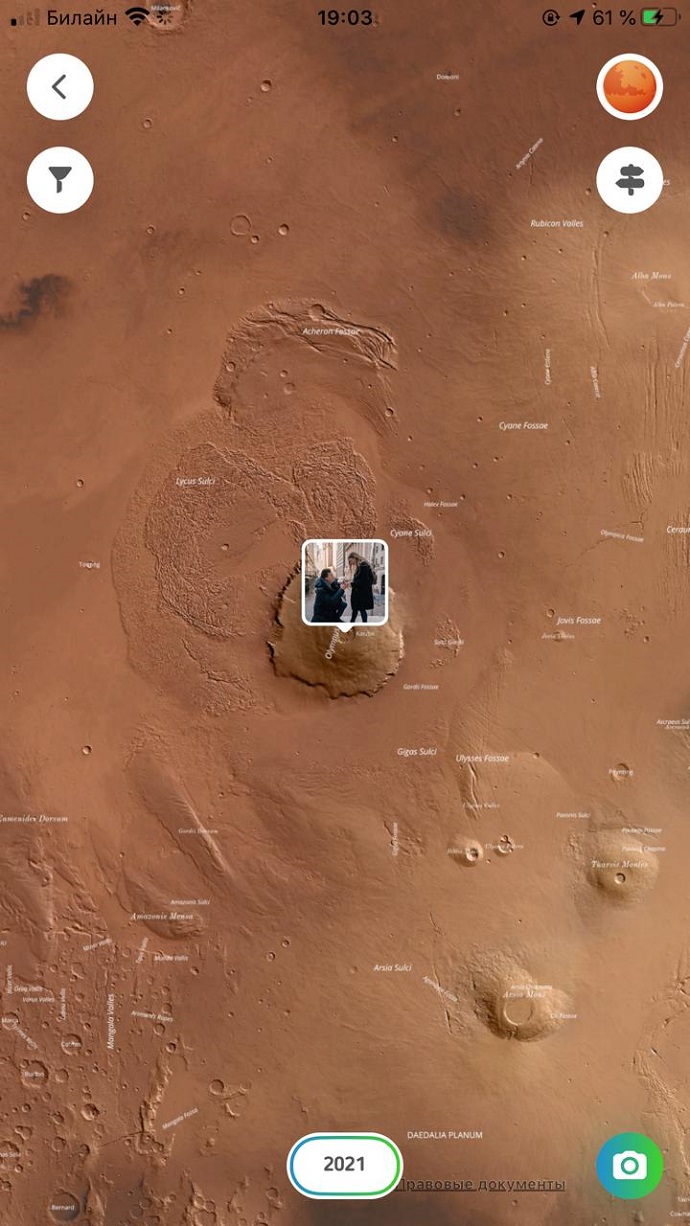 Article Categories:
Show Business