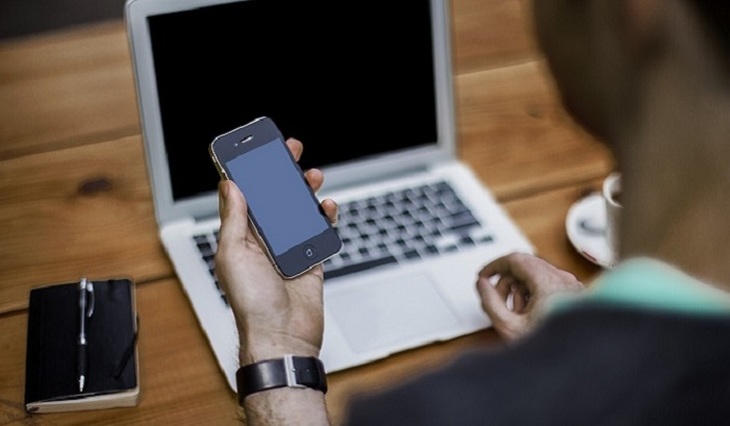 In the era of the digital economy, the Internet is integrated into almost all aspects of human life.
According to the global report Digital 2020, at the beginning of this year, the number of users of the World Wide Web reached 4.5 billion people, of which 3.8 billion are users of social networks. At the same time, the domestic audience of social networks is about 70 million users, that is, half of the country's population. And this figure is only growing every year. With such indicators, it is not surprising that this direction is in demand among advertisers.
According to the results of a study by the analytical service ADinBlog for 2019, only on the pages of Russian instagram bloggers, 823 thousand advertising posts were recorded for a total amount of about 12 billion rubles.
But not every blogger succeeds in entering into cooperation with advertisers. So how do you become popular on social media, grab the attention of sponsors and build wealth on your public pages? The General Director of the "Academy of Bloggers" spoke about this in this article. Georgy Baloyants…
TRENDSETTERS / INFLUENCERS / INFLUENCE LEADERS – WHO ARE THEY?
Before getting down to building a career in the blogosphere, it's worth understanding the definitions.
Trendsetters, influencers, they are also opinion leaders – a person with a large number of followers (followers) in social networks, the number of which can vary from several thousand to millions.
These representatives are able to influence consumer preferences, reflecting their personal attitude to a particular product in their blogs. Most often these are media personalities, which include celebrities, actors, politicians, famous athletes or other experts from different professional fields. But not necessarily. Many representatives "got promoted" in the market without any success or outstanding results in any area.
It is quite difficult to determine the average portrait of a modern influencer in Russia, since activities in this area are not limited to a certain number of directions.
For example, the bulk of the popular Instagram bloggers in May 2020 were women aged 18 to 24, followed by female and male representatives, but a little older – 25-34 years old. But this does not mean at all that older people find it more difficult to realize themselves in the blogosphere.
If you have something to tell, you are ready to share your taste, taking responsibility before the audience and are not afraid to be condemned for your choice – feel free to join the ranks of bloggers.
WHY BLOGGING IS A TREND TODAY
Many today strive to become a professional blogger. And this is not surprising, because there are many advantages in this area: the ability to work from anywhere in the world and not be tied to one place, earn decent money while working for yourself, be popular in certain circles, constantly self-actualize and improve your talent, communicate with a large number people and many other pluses.
But in order to achieve all this, it is necessary to do quite hard work. But the game is worth the candle.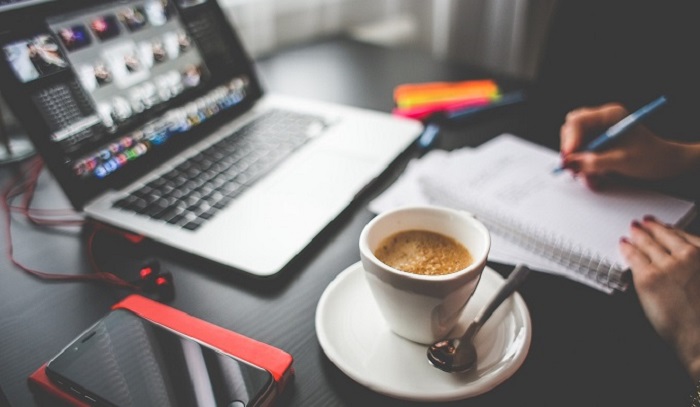 SO WHERE TO START:
1. Determine the blog format
Before choosing a platform and starting to fill your account, determine the format of your blog – what you will write about. Today there are 5 main blog formats:
Personal – a blog of one person, where he writes about his life, views, shares his observations;
Corporate – most often this is a company blog, where news, product / service descriptions and other useful information are published in order to attract potential customers and build audience confidence;
Thematic – a narrowly focused blog on a specific topic;
Blog portfolio – more suitable for representatives of creative directions who share their work, cases, new projects;
Mixed – combines several formats at once, most often of which there are combinations of a personal blog with a thematic or personal and portfolio.
Blogs are also classified into different categories: lifestyle, beauty, travel, family, sports and fitness, fashion, and so on. There are a lot of directions, so everyone can pick up what is close to their liking. But here, of course, there are some nuances – today the popular areas of blogs are crammed to capacity, and to become successful in such areas you need strong creativity or have your own distinctive and attractive "chip", or large financial investments. It is better for "newcomers" to the industry to choose a narrower direction, where the competition is much lower.
Carefully analyze your interests: what do you like the most, in which issues you are more savvy, feel comfortable and have life experience. If there is a topic about which you can talk for hours and at the same time the content of the story carries useful information – take it as a basis.
2. Choose a site
Popular Russian representatives of the blogosphere have one or more accounts on different social platforms, the most popular of which are Instagram, Facebook, YouTube and VKontakte. Also, recently, the service for creating and viewing short videos TikTok and the cross-platform Telegram messenger have been actively gaining popularity.
All of these sites are great for high-quality page management and finding new readers, but at the same time, the functionality of each of the platforms is limited and aimed at a specific content format. If you are planning to keep a video blog – register on YouTube, you have a lot of high-quality photos that you are eager to share with others and can support them with useful information – choose Instagram. The main thing is to study in advance the capabilities and tools of each site, do not rush to register everywhere, start with one thing. In the future, it will be possible to connect other social networks, if you understand that it is necessary.
When registering, specify the correct contact information so that in case of theft or blocking of your account, there are no problems with recovery. Also, pay special attention to the issue of the blog name – it should be simple, understandable and reflect the essence of the entire page.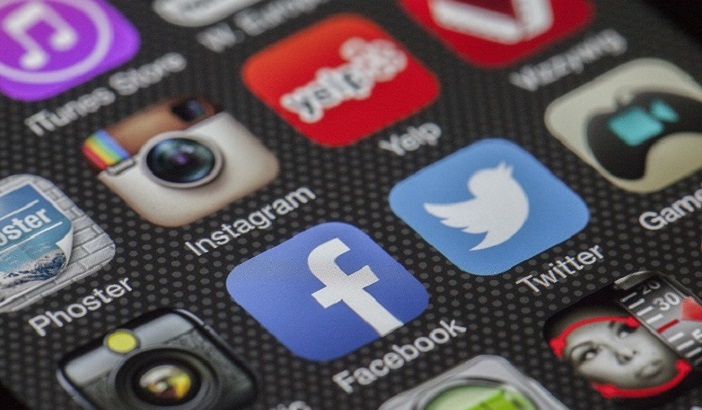 3. Development of content and formation of a publication plan
After you have determined for yourself the format, direction of the blog and selected the site, proceed to the formation of a publication plan for the first time and the preparation of content. Make a table in Excel, in which indicate the planned date and time of publication, topics and a short description of the posts. Also note what is needed to prepare each post.
When drawing up a plan, it is worth considering the frequency of posts for successful blogging, depending on the site. So, for example, for Instagram and VKontakte, placing 1 post per day is suitable, so you will be in full view of the audience and will not be too annoying. For Facebook, posting 2-3 times a week is allowed. The main thing is that publications should not be sucked from the finger, write only when there is something to tell about. Your audience won't be very upset if you miss 1 day.
Don't neglect post quality. Write competently and clearly so that subscribers are interested and pleasant to read. Graphic content should also not only be beautiful and match the text, but the image quality should also be at its best. And it is not at all necessary to buy expensive professional equipment for this, for the first time any modern smartphone with a camera and the possibility of the simplest photo processing will do.
If you are planning to promote on YouTube, then posting 1 video per week will be enough. The main thing is to correctly approach the shooting – write a script with timing for each video. Record your speech and work on the text – it should also be not only clear and informative, but also interesting and balanced. Just before shooting, practice your speech, add accents and intonation. Then write down the trial takes and work through your mistakes.
It is also important to consider the general social media posting requirements. Check them out and always stick to them. Don't violate copyright. Otherwise, your post or even the entire page may be blocked.
4. Page design and content publishing
"They are greeted by their clothes, but seen off by their minds" is a well-known proverb as well as the fact that just a few seconds are enough to form a first impression. All this speaks of the importance of a competent, harmonious and attractive blog design. Develop your own design, while not forgetting about the required elements of any public page: name, short description of the blog, profile picture. It is also better to add brief information about yourself and alternative ways of communication. If there is a link to an external source that is relevant to your blog, it is best to include it on the page as well.
The graphic design should be made in the same color scheme, not annoying and harmoniously combined with the main content. It's also worth sticking to a consistent image processing style for your feed.
Pay attention to how competitors' pages are designed, don't be afraid to learn from them. Look for ideas for setting up accounts on the Internet, consult with friends, and feel free to ask them for help in this matter. Quality design plays a big role if you intend to develop professionally in blogging.
And before you start publishing your content, also get an independent review from the outside. Show your work to someone close and find out their opinion on this matter. Adjust the material as needed and publish as planned.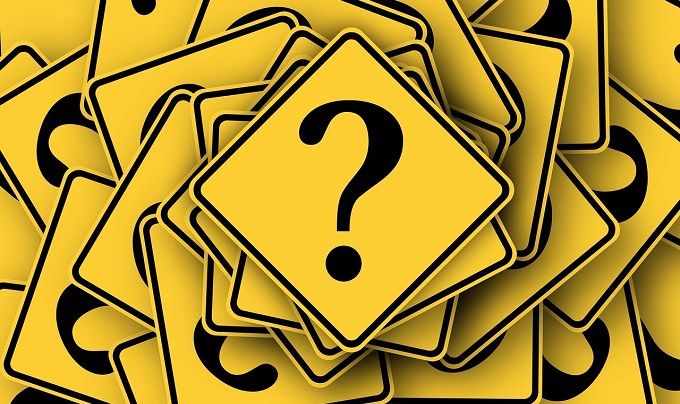 WHAT'S THEN?
Be patient. It will not be possible to immediately attract the interest of advertisers and monetize the content. It takes a lot and hard work to promote your blog. Improve your skills when working with photo and video editors, take inspiration from third-party resources. Keep track of competitors and general social media trends.
Also, do not forget to communicate with your subscribers – ask for their opinion, respond to comments, be friendly in communication (even with those who do not deserve it). Never fight with the audience, do not get personal and do not offend your followers.
Explore quality promotion tools and gradually integrate them into your blog. Track your account statistics, analyze metrics, and adjust your page maintenance strategy accordingly. If you are determined to make money on blogging, then you need to treat this occupation as a full-time job.
Article Categories:
Interesting