After a long winter, we missed picnics and kebabs, and on warm spring days, many go to nature with barbecues, skewers and pickled meat. But bored lovers of fried meat need to remember that barbecue is a heavy dish even for a healthy gastrointestinal tract and liver. And huge portions of meat fried over a fire can seriously harm your health, especially if you abuse kebabs throughout the picnic season. How much kebab can you eat at one time so as not to harm your health? Answers Anna Ivashkevich, nutritionist, clinical psychologist-nutritionist, member of the National Association of Clinical Nutrition:
– The most important thing is that we do not eat more than 200-300 grams of barbecue at one meal, as this can harm your pancreas and negatively affect your well-being, cause heaviness, bloating, flatulence and nausea.
Hardly anyone can eat 1 kilogram of meat in one sitting, but keep in mind that this amount will be detrimental to your health.
Meat selection
The second important rule: we take the meat that is well digested.
This includes turkey, rabbit. Rabbit meat is most useful, especially for people with obesity and metabolic problems, as it contains a large amount of protein and up to 15% fat. In addition, this type of meat is very well digested by the body.
Choose meat from young animals with the least amount of fatty inclusions. It will be softer, better absorbed by the body.
The most popular types of meat for barbecue are pork, lamb and beef. – differ little in the balance of amino acids. These options are more rigid due to the large amount of connective tissue.
Who digests meat better?
The amount of food eaten depends not only on its quality, but also on your physical activity, age and even gender. For example, a healthy young man who plays sports 3-4 times a week will have a much better digestion process than someone with chronic diseases or gastrointestinal problems. It is imperative to take into account your individual characteristics of the body and listen to yourself.
Turkey breast kebab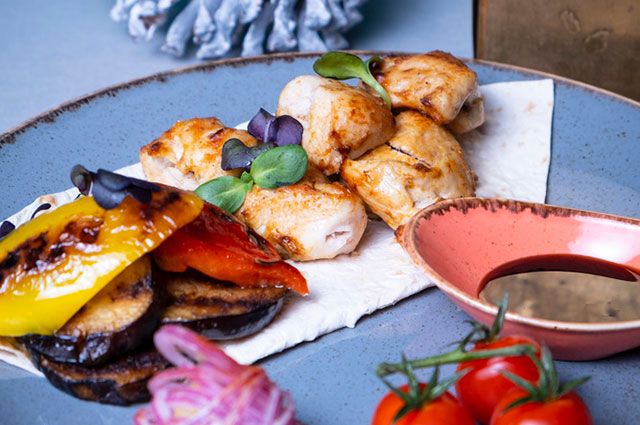 Recipe from the chef of the Bachcha restaurant, Ilnura Abdurakhmanova.
2 servings
500 g turkey breast
150 ml of kefir
3 g garlic
salt
pepper mix
curry
Rosemary
thyme
Step 1. First prepare the marinade. To do this, mix kefir, chopped peppers, and dried thyme in a sufficiently deep container.
Step 2. Put the turkey, cut into pieces suitable for skewers, in the marinade, mix well and leave to marinate for half an hour.
Step 3. This will be enough to soak the tender turkey meat and marinade.
Step 4. On the barbecue grill, you need medium heat, you need to cook for 10 minutes until golden brown on all sides.
Step 5. Readiness is best checked by cutting one of the pieces of turkey.
Step 6. Inside, it should be white, and the juice flowing from it – transparent, not pink.
Veal shashlik with thyme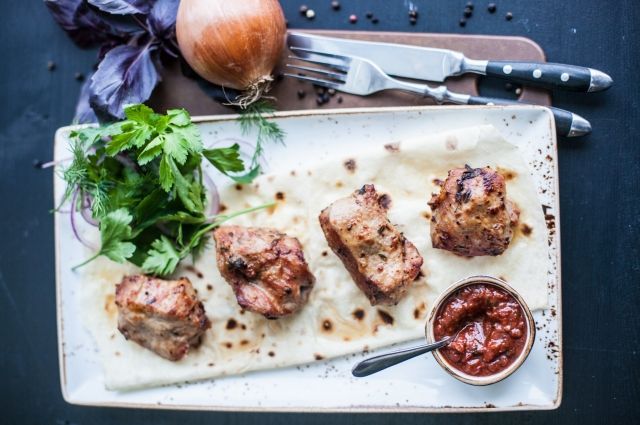 The author of the recipe is Fuad Aliyev, brand chef of the Zafferano restaurant chain
1 kg of veal
100 g onions
10 g salt
3 g black pepper
5 g thyme
Step 1. Peel and cut the veal into 40-45 g pieces.
Step 2. Cut the onion into rings, add to the meat. Season with salt and add pepper and thyme. Leave on for 1-2 hours.
Step 3. Place the meat on skewers and grill over coals.
Article Categories:
Health